AC62 Door Controller
Enterprise-grade, enterprise-scale access control through a hybrid cloud architecture.
AC62 Door Controller
Verkada's AC62 is an enterprise-ready access panel for access controlling up to 16 doors on a unit. Beyond scale, the AC62 seamlessly integrates with existing systems of readers, AUX relays and fire alarm interface panels. Like the rest of the Verkada suite, the AC62 integrates natively with Verkada Command for simplified, cloud-based management.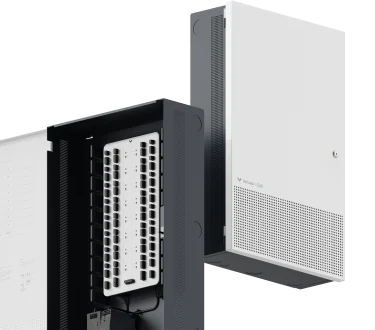 Key Features
Access Control Capabilities For 16 Doors

Supports Verkada and Weigand Readers

Fire Alarm Interface Support

Native Cloud Integration
Enterprise-Scale Access Control
Bring the functionality of native cloud-based access control and video security solution to more doors across campuses, offices and more.
Frequently Asked Questions
Try Verkada For Free
30-day trial includes a demokit or Access Controller as well as full access to Verkada's management platform.
Start a Free Trial