AX11 IO Controller
Integrate more of your building infrastructure.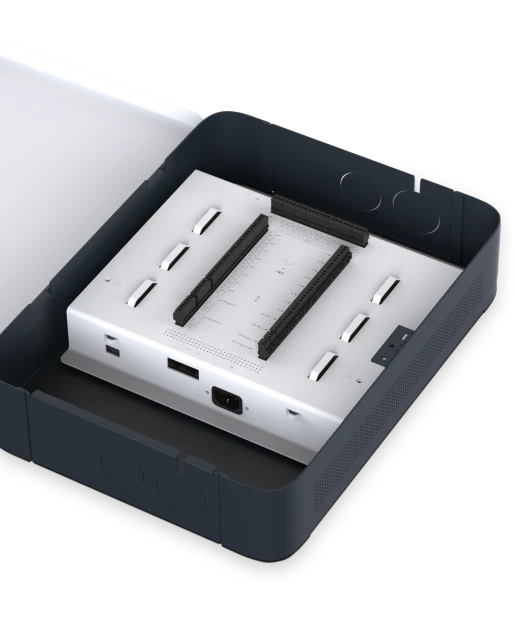 Meet the AX11
The AX11 IO Controller brings more of your building infrastructure into the Verkada ecosystem—including access control, security footage, sensors, and alarms. With a fully integrated system, you can incorporate additional sensors and hardware to trigger and respond to building events, making it easy scale and manage physical security across multiple sites.
Verkada Elevator Access Control
Bring the plug-and-play simplicity of Verkada Access Control to your building's elevators with the AX11. Integrate with existing access hardware or deploy Verkada end-to-end for elevator access and native video integration.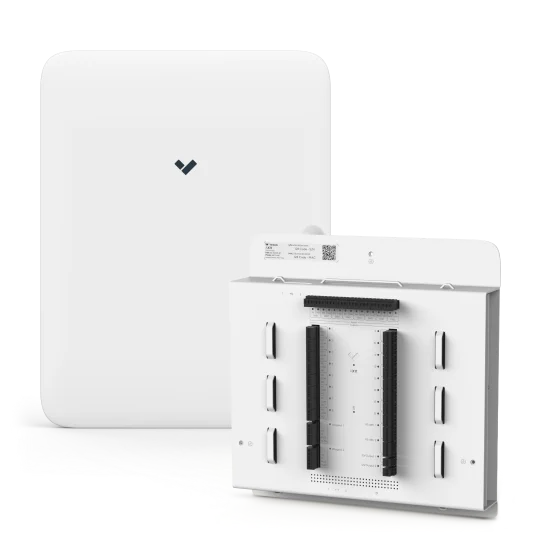 Best of Both Worlds with Event Bridge
Event Bridge with the AX11 allows you to continue using your existing access control or alarm system without a full system migration. Add video analytics to your doors, even if they are not secured by Verkada. At the same time, access events will stream directly to Command to improve visibility across entrances and exits.
Native Camera Integration

Door Open & Held Open

Door Activity Over Time

SMS / Email Alerts

Video Analytics

Reporting
Additional IO Applications
The Verkada AX11 IO controller integrates more physical infrastructure into Verkada Command to better manage sensors, switches and peripherals with Verkada's single-pane-of-glass platform.
Door DPIs for Analog Doors

Generate camera events for all Door Position Indicator (DPI) events, even for analog doors.

Button / Intercom Unlocks

With the AX11, you can unlock entrances via button or intercom input events.

On-Wall Defibrillators

Generate camera events and notifications anytime a defibrillator is opened.

Art Disturbance Sensors

Monitor precious artwork and other valuable artifacts with sensor inputs.

Shoplifting Tags

Protect physical property and assets with physical shoplifting tags and native camera events.

AUX Monitors

Monitor for events and trigger alerts with auxiliary monitors, native camera events and alerts.
Key Features
More Versatility with 16 Inputs & 16 Outputs

Instant Video Integration and Insights

Cloud-Based Software and Management

Limitless Scalability Across Buildings

Bring Existing Infrastructure into Command
Frequently Asked Questions
Learn More About the AX11
Learn More

Discover how the AX11 integrates third party sensors, switches and peripherals into the Command interface.

Hear Why

Explore how access control customers have strengthened security and streamlined management across their organizations.

Dig Deeper

See useful tips for setting up and configuring the AX11 IO Controller.
Learn More
Attend our weekly product demo and get a free Verkada Gift!
Register Today