Alarms Overview
The Alarms solution can be added to your existing Verkada ecosystem, integrating with the full suite of Verkada devices including cameras, access control, environmental sensors, and wired or wireless intrusion sensors.
24/7 Professional Monitoring

Built-In Video Verification

Emergency Dispatch Capabilities

Integration with Verkada Ecosystem

Cloud-Managed for Simple Configuration
Alarm Console
Meet the Alarm Console - an intuitive keypad solution designed to enhance the Verkada Alarms experience.
Featuring a 10" tablet display, the Alarm Console brings functionality beyond arming and disarming sites. From the tablet, users can view live feeds of cameras, see recent events, check status of all devices, and even access a panic button in case of emergencies.
From Command, admins can configure custom audio messages to play in the event of an alarm, and can initiate talk-down video calls to communicate to visitors, staff and intruders.
Arm & Disarm

Site Visibility

Talk Down
Wireless Intrusion Detection
Verkada's wireless intrusion detection system makes it easy to deploy new sensors in any building. Sensors communicate with the PoE-powered hub over a proprietary wireless protocol optimized for range, battery life, and network security.
Sensors maintain a two-way connection with the Hub so both can receive configuration changes from Command as well as automatic firmware updates, ensuring your devices are kept secure and up-to-date over our industry-leading 10-year warranty. Available sensors include door, motion, panic button, glass break, and water leak.
Cellular Module
Ensure that facilities are always protected with a backup LTE internet connection. The Cellular Module includes an embedded multi-carrier SIM with automatic failover across multiple LTE networks, providing redundant cellular backup systems on a single device.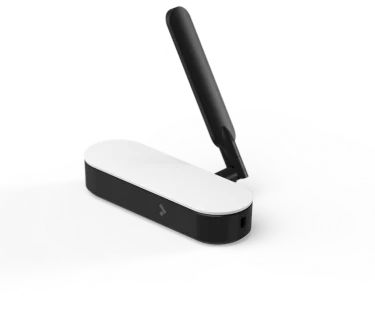 Alarm Panel
With 32 onboard inputs, Verkada's Alarm Panel enables organizations to add a wide range of wired sensors for complete site coverage. Two programmable 12V outputs allow organizations to strengthen their alarm response with sirens, strobes, and other devices that can be activated in an emergency.
Managed from Verkada's cloud-based Command platform, inputs and outputs are configured in seconds with intuitive settings and controls.
Try Verkada For Free
30-day trial includes full access to management platform and professional monitoring
Start a Free Trial
1 Emergency dispatch is only available in the United States, Canada, the United Kingdom, and Ireland. In the UK and Ireland, it is strongly recommended that customers purchase Verkada cameras and turn on video verification to ensure dispatch of emergency services.