ClwydAlyn Housing Association
How Top Housing Association Uses Verkada for Environmental Safety and Quality Assurance
Nick Peers, IT Technical Manager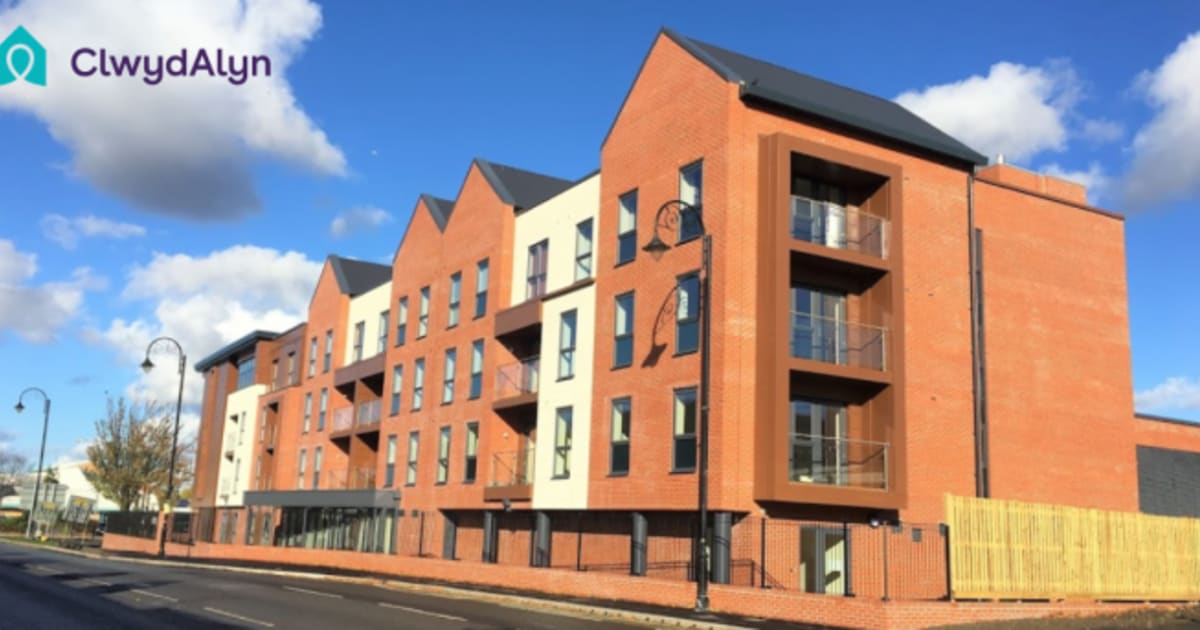 6000+

Homes

7

Counties

Diverse

Housing Needs
Based in North Wales, ClwydAlyn Housing Association provides access to quality housing across seven counties while working closely with partners to address the causes and impacts of poverty. Since its formation in 1978, the organisation now manages over 6,000 units of accommodation and related support services that include traditional council houses, care homes, sheltered living, dementia homes, women's aid, and even a community cafe. They serve a diverse community with a range of programs, from access to nutritional food to back-to-work initiatives.
Nick Peers, IT Technical Manager, is the lead subject matter expert within the company regarding technology deployments. He uses his industry expertise to improve all aspects of project planning and resource management for IT and IT-related projects such as video security
The Challenge: Disparate Security Systems Across Remote Sites
Each site manager was responsible for video security at their respective sites, with no standardised platform or overarching strategy in place. This led to a number of inefficiencies for Peers and the IT team when the systems failed, required servicing, or needed replacing.
"There was no standardisation across our estate, which was a real challenge. Whenever a site called in to report an issue, we had to physically travel to that location and spend hours hunting down the access credentials, familiarising ourselves with the system, and learning how to retrieve footage from it. Then the cycle would repeat again the following week, when another site would call in with an entirely different system."
Why Verkada?
To streamline IT services, Peer sought to centralise the procurement and management of video security under the IT team. They worked with their technology partner, Bechtle, who recommended they take a look at Verkada's solution. The team was instantly impressed by the simple plug-and-play setup and evolving feature-set.
"One of the most exciting things about Verkada is that you don't need to be a CCTV technician or an expert to use the system. You have the camera itself, and you have the PoE cable giving it power and internet connection—that's all you need to worry about. If a camera goes down, there are only two items to check—no NVRs, DVRs, or servers. That simplicity was a huge driver for us."
Ease of use was a key requirement for the team. Even when using the legacy solution at HQ—which they were more familiar with—the simple act of finding and extracting footage was manual and time-consuming.
"Our experience with legacy on-premise solutions is that they are very clunky and slow, so we were really looking for something with an intuitive user interface that we could access remotely, without needing to travel long distances to different sites."
Peers and his team now have instant video access across all sites through the cloud-based Command platform, accessible through a mobile app or any web-based browser.
Intelligent, Motion-Based Search
"Motion-based search is useful to instantly see moments in time where movement was detected, as opposed to blindly rewinding through hours and hours of footage. Now that we have these search capabilities, we can't imagine going back."
Peers and his team use Command's powerful search features to locate and share footage in seconds via an SMS or email link. For Peers, this has been a welcome change from having to export video files onto a USB and physically hand it off. To limit unauthorized access, he retains control of the footage shared—including for how long the link is accessible.
AI-Powered People Analytics
Peers has also embraced the capabilities afforded by Verkada's edge-based People Analytics, including Face Match, Person of Interest Notifications, and the ability to filter individuals by personal attributes.
"We find people of interest in seconds, either through Face Match or by a applying a filter for gender and clothing color. Verkada instantly searches across all our cameras and find who we're looking for."
With enhanced visibility and analytics, ClywdAlyn now has a level of insight into how residents and guests use their spaces in a way that was not previously possible. In turn, this offers operational benefits that can better serve their communities. ClywdAlyn plans to use Face Match for contact tracing, and Person of Interest Notifications to immediately know when vulnerable people are leaving the grounds of their dementia homes.
"Previously we weren't able to do anything clever with our video security; it was just a surveillance tool. Now with Verkada, having all these features at our fingertips gives us the ability to proactively secure our spaces — we use this technology to make life easier and make situations safer."
Easy to Install and Maintain with a 10-Year Warranty
Peers was also impressed by the range of cameras and that all of the models—whether indoor or outdoor—are covered by the unrivaled 10-year product warranty. The total cost of ownership for the duration of the licence is clear and up-front, with no NVRs, servers, or maintenance fees to account for. With a single PoE cable and no additional configurations, cameras are online and the system is fully operational in minutes. The initial installation of 15 cameras took less than a day and was handled entirely in-house.
Prior to Verkada, it was up to individual sites to maintain cameras. "Oftentimes, when we were called upon to review historical footage we discovered that particular cameras were offline." Now with Verkada, the IT team has a centralised view of camera health across the organisation. Peers is able to view camera status across sites at any time, and has proactive alerts set up to ensure that cameras are always operational.
Secure By Default with Encrypted in transit and at-rest
"Locally installed systems typically have no communications with the outside world, meaning that someone has to physically go there to do any maintenance that's needed. Alternatively, opening them up to remote access comes with a host of security issues, and we're well-aware that legacy NVR CCTV systems are one of the most common access points for hackers into a network. Now, if a Verkada camera has an issue, we can diagnose it remotely and have a replacement mailed to us immediately. Then, someone on-site can simply plug the ethernet cable into the new camera."
The secure remote access and multi-site visibility has been a key advantage for Peers. Not only has it reduced the strain on the IT team, but they also avoid critical security issues that NVR systems are notorious for. Security and privacy are paramount for Verkada; all traffic transmitted over the network is encrypted using both AES 128 and TLS v1.2. Thus, even if a malicious actor manages to compromise an intermediary network node, eavesdropping will yield them no interpretable information. Similarly, Verkada cameras accept no inbound traffic and exclusively transmit data over HTTPS, thereby removing any access point for hackers to inject or embed custom code.
Verkada's cloud-based management interface runs exclusively on Amazon Web Services (AWS), which meets the highest industry-standards for ensuring the security and protection of ClwydAlyn's data. Verkada also integrates with Single Sign-On (SSO) providers for secure authentication, offers role-based permissions management, and provides full audit logs of video access and configuration changes. Automatic firmware upgrades ensure that Peers always has the latest features and security updates, with no cost or action required.
Data Privacy and Protection in Compliance with GDPR
As a data controller, ClwydAlyn upholds the GDPR's privacy principles with Verkada. Video data is stored and processed in an Irish EU data centre, in accordance with data sovereignty laws. Additionally, all data collected by Verkada belongs solely to ClwydAlyn to ensure data ownership and privacy protection.
With granular user permissions and clear audit logs, Peers assigns camera access based on sites and roles. This provides individuals with enough visibility to secure their sites, whilst protecting privacy by limiting their permissions on a need-to-know basis.
Looking Ahead: Sensors and Access Control
A plug-and-play solution has afforded Peers the chance to test out a small number of cameras in their head office, then roll out additional cameras at their own pace. Beyond video security, Peers is exploring use cases for Verkada's all-in-one environmental sensor for additional insights into the spaces they manage.
"We can use sensors to know if anyone is struggling with fuel poverty by monitoring temperature, and detect unusual movement in certain care homes. We want to make use of Verkada's technology to help deliver the best experience we can to our communities."
In addition to sensors, Peers is also looking into integrating cameras with access control. He is working closely with Bechtle to plan their ongoing migration to a hybrid cloud system.
"We have a large footprint and variety of buildings to secure, so integrating cameras with access control is beneficial for us. Being able to combine all our physical security needs onto one platform was a key driver in our decision to go with Verkada."
If you're interested in learning more about Verkada, join one of our Introduction to Hybrid Cloud Security webinars to see it in action.