Electric Research and Manufacturing Cooperative, Inc.
How a Top Transformer Manufacturer Secures 532,000 Square Feet of Production and Office Space
Russ Shepard, Vice President of Information Technology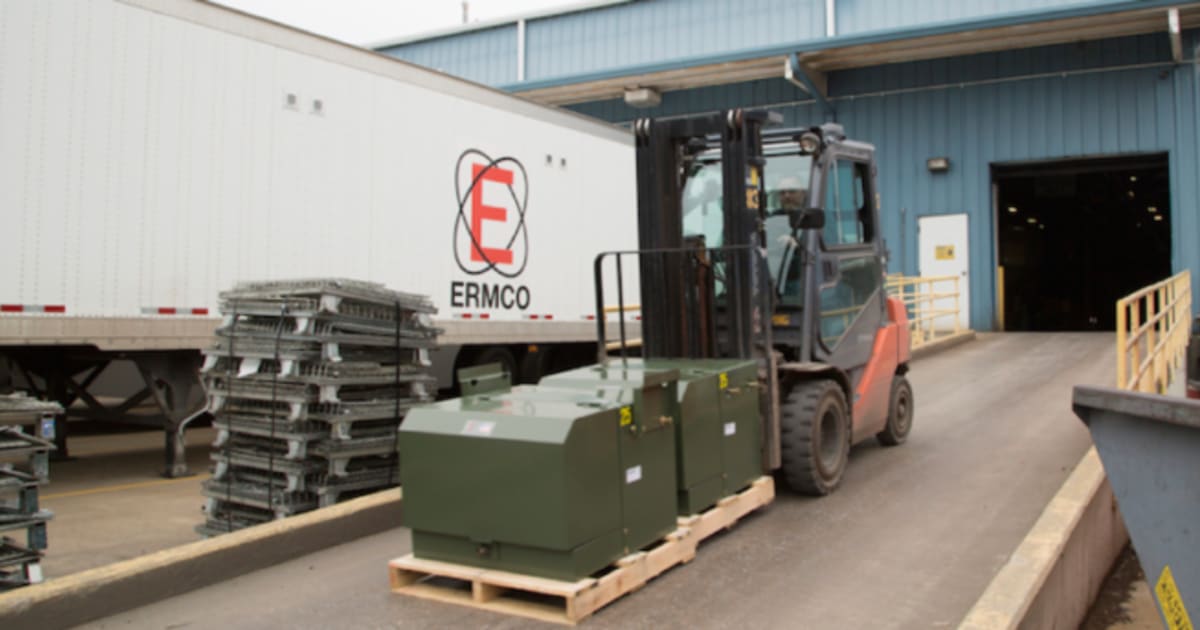 The Electric Research and Manufacturing Cooperative, Inc. (ERMCO) is one of the largest producers of oil-filled distribution transformers and transformer components in the United States. With a commitment to continuous improvement and quality, they manufacture their products across Tennessee and North Carolina in facilities containing state-of-the-art equipment.
As the Vice President of Information Technology (IT), Russ Shepard oversees security across all sites. His team works closely with the Human Resources (HR) department to maintain an environment of safety for all employees.
"One of our goals in deploying a new security system was for HR to be able to use it independently without the help of IT. We needed a solution that's intuitive and easy to use, but also secure from a hardware and software standpoint."
The Challenge
Shepard inherited a legacy DVR and NVR system with 160 cameras overseeing manufacturing, outdoor, and administrative areas, as well as entrances and exits. The old system had no centralized platform or multi-user support, which made managing disparate recorders across multiple sites difficult. Footage from DVRs was only accessible in data rooms where they resided, and any offsite access required complicated configurations.
"Depending on which camera we had to pull footage from, we needed to log into a different DVR each time. We were also limited to a single login, it was all-or-nothing in terms of access. It did have applications we could use to review footage remotely on the network, but they operated on Internet Explorer which was insecure and unreliable."
Why Verkada?
In evaluating security systems, Shepard sought a reliable solution with secure hardware and system software. But to empower the HR team to utilize the system independently, he also required an intuitive interface that would be easy to use on a daily basis.
Reliable Hardware and Hybrid Cloud Infrastructure
"The durability of the cameras is a critical consideration for us. We tested the Verkada cameras in our production areas in close proximity to 1400 degree ovens, and they were able to withstand the extreme test environments we put them through."
Before committing to a large deployment, Shepard tested Verkada in an extreme production area to ensure hardware strength and flexibility. "It was a priority for us to make sure the product is durable and a long-lasting solution we can stick with." With a 10-year product warranty, outdoor models of Verkada cameras were designed to endure a range of environmental factors and have industry-leading impact protection and weatherproof ratings.
Besides robust hardware, Shepard also found Verkada's hybrid cloud infrastructure resolved pain points he faced with storage capacity. In deploying Verkada, Shepard has reduced the number of hardware components needed to save and store footage. Video can be saved for up to 365 days onboard the camera, and to the cloud with unlimited archiving. This has eliminated the cost of purchasing additional servers and hard drives.
Multi-User Support with Role-Based Permissions and Audit Logs
"We have the luxury of being able to delegate specific users to view specific cameras. This ensures that only authorized personnel can access archives and videos for sensitive areas—for example, a maintenance operator won't get access to the HR interview room."
Through Command⁠, Verkada's cloud management software, Shepard sets role-based access over locations, cameras, and functions—including viewing and sharing live video feeds and historical footage. By assigning custom permissions on a per-user basis, he ensures that employees have access to exactly what they need depending on their site and responsibilities. In the event that footage is accessed, Verkada records those actions in Audit Logs to ensure accountability.
"We can easily trace any actions made on the platform back to whoever performed them. If a clip is deleted or accessed, we can check the Audit Logs to quickly know who did it."
Ease of use for everyday users was also a key consideration for Shepard. Alongside Verkada, he tested another cloud-based security system to oversee transformer freight yards, which employees felt had a "clunky and difficult to navigate" interface. In contrast, Verkada's solution has been intuitive and easy to use.
"Based on what I've seen previously, Verkada has been the easiest to roll out and train our employees to become self-sufficient."
Multi-Site Support with Centralized Remote Management
"We have the ability to manage video security from anywhere. Our HR supervisor can check video feeds from home, and if someone in the office needs video access we can grant them permission from offsite."
Shepard provides users with secure remote access via Command, where they can monitor live feeds or access historical footage from any browser or device. With all surveillance data aggregated in one place, Shepard has a clear view of what's going on across all sites.
If an incident does happen however, Shepard and his team no longer need to be on site to retrieve footage. Instead, both live video feeds and historical footage can be accessed and shared straight from Verkada's Command platform. The streamlined response strategy has resulted in a faster resolution time.
"Having all our video security on one platform has made incident response about three times faster. We used to have to export video footage onto a USB drive, now it's as simple as sending a link."
Looking Ahead: Enhancing Workplace Safety and Productivity
Shepard is replacing the last of the legacy cameras and transitioning video security to the HR department. With members of HR empowered to independently carry out video security operations, Shepard's team has more capacity to focus on driving technological advancements within the company. Through investing in a modern video security system, Shepard has enhanced productivity and upheld a safe environment aligned with the company's position as an industry leader.
To find out how Verkada's hybrid cloud solution can improve security operations and safety at your organization, request a free trial camera today.