HealthPRO Heritage
How HealthPRO Heritage reduced missed calls by 40% with Verkada Intercom
Josh Scott, VP of IT Infrastructure and Service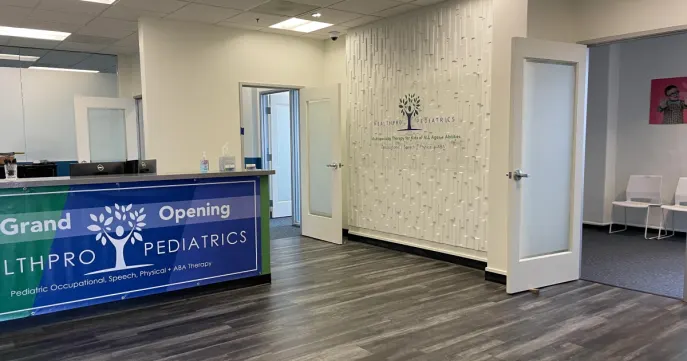 40%

reduction in missed calls

3 minute

Intercom configurations

22

protected entrances
HealthPRO Heritage is a nationally recognized healthcare solutions partner best known for its patient-centered services at every level of the care continuum, from pediatrics and schools to hospitals and senior living facilities. The organization leverages advanced technology solutions and sophisticated management methods to achieve successful clinical outcomes.
As the VP of IT Infrastructure and Services, Josh Scott oversees the acquisition, installation and maintenance of technology across the organization. He also leads infrastructure and service desk teams in scaling standard processes and procedures – including front-desk and building operations.
The Challenge
The legacy on-premise intercom, digital video recorder (DVR) camera and access control systems took a lot of work to install, maintain and operate. Considering HealthPro Heritage's rapid growth, Josh needed a more efficient way to manage building security and operations, while protecting staff and patients in a privacy-respecting manner. Because front doors were kept unlocked during business hours, anyone could walk in.  "We needed a way to keep bad actors out and our patients as safe as possible."
Why Verkada
"Verkada scales easily across new facilities, has privacy safeguards to support HIPAA compliance, and is simple to manage from a cloud-based platform."
Josh began his Verkada deployment with Cameras before expanding to Access Control, Air Quality Sensors and Intercom. Today, he brings together security and building operations across 22 facilities behind the intuitive Command software platform to:
Strengthen security with buzz-to-enter building access

Modernize front-desk management

Protect critical equipment with real-time alerts

Centralize investigations in a privacy-respecting manner

Simplify installation, management and ownership
Protect staff and patients with buzz-to-enter building access
"Intercom provides us with a buzz-to-enter system to gate access into our clinic. Our receptionists can easily see who is at the door and grant them entry."
The ability to secure the front doors 24/7 – instead of leaving them open on a schedule – means anyone entering has to ring the Intercom to be granted or denied access by a receptionist. Not only do staff members have a crisp vantage point for actionable video analytics (including People Analytics which are disabled by default), they can clearly communicate with visitors to make secure entry decisions.
Additional context cameras overlook critical doors – making it simple to detect, investigate and respond to unauthorized access or security events. To enhance convenience, staff can use their smartphone to unlock doors with Bluetooth Low Energy (BLE) for passive keyless entry. Josh can also quickly assign role and site-based permissions with Access Groups, and further automate user provisioning with active directory integrations.
Modernize building management
"Our receptionists can answer calls from a phone or iPad, so they can essentially take the front desk with them wherever they go. Plus, multiple people are able to receive calls from the front door, so we're not just relying on one receptionist who may or may not be at their desk."
Josh reduced missed calls from about 40% to nearly zero with Verkada Intercom.  Receptionists no longer need to be stationed at their desks in order to receive calls; rather, they can receive calls, verify the identities of individuals, and admit individuals remotely. With the on-the-go capabilities of Verkada Intercom and Access Control, Josh estimates 98% time-savings for front-desk operations. For Josh, this also means he is able to manage his Verkada fleet from anywhere in the world.
From Air Quality Sensors monitoring medical supplies to Intercom, Access Control and Cameras overlooking entry points, Josh has a comprehensive view of his entire Verkada ecosystem in one intuitive user interface. "We have Verkada deployed all over the country, and I can access everything from our headquarters in Greenville, South Carolina. I just log into Command and have everything I need in one place – from doors and cameras to intercom calls and credentials."
Protect critical equipment with real-time alerts
Josh is notified immediately of alarming events across facilities, which include instant SMS and email alerts for Door Forced Open (DFO) incidents, unusual after-hours motion, and temperature/humidity rising above acceptable thresholds. 
"It gets hot in the south, so the alerting system on the Air Quality Sensors ensures quality control for the medical supplies we're preparing to ship out to therapists."
Air Quality Sensors protect IT equipment in server rooms and PPE in warehouses, while pairing with Cameras for immediate context into environmental changes. With real-time alerts and instant visibility, he catches issues before they escalate, protects staff and patients, and keeps assets safe – all on a single pane of glass.
Centralize investigations in a privacy-respecting manner
"Having an integrated, user-friendly solution benefits all our teams: For IT, Verkada is scalable and easy to manage. For the end user, it's easy to operate and reliable – you don't have to think about it, it just works."
From the centralized Alert Inbox on Command, he has a streamlined view of key events across all his devices in one place. By pairing Cameras with Access Control, he can quickly verify and investigate any door-based event in seconds. This allows him to quickly validate the time of entry and identity of an employee, as well as find and share incident footage with ease. 
"It's easy to find and share what you need – what used to take hours, now takes minutes with Verkada. At one of our locations, an individual went through the entire building on a Saturday. Once we found out the time, we could easily track his movement across cameras, archive the clip and send it to law enforcement."
With respect to HIPAA, Verkada helps Josh maintain the privacy of protected health information (PHI), while improving the quality and efficiency of patient care. "Verkada makes HIPAA audits for physical security straightforward and quick. We have a centralized data source, and it's easy to say, 'We use Verkada, this is what we can do.' [Auditors] sign off immediately."
Simplify installation, management and ownership
"Like every other Verkada product, installing Intercom was super easy. It took three minutes and all we needed was a PoE cable."
Josh leveraged the existing infrastructure (wires and cabling) and "simply replaced the brains of the system." Intercom, doors and cameras were online and configured in minutes, with no servers or on-premise clients required. Video footage is seamlessly synchronized with access control, so Josh and his team have complete visibility into door-based events across the organization. "It's been great to pull reports for users, ensure doors are closed at certain times, having schedules of when a door is open and not open."
To reduce operational overhead, one Verkada camera covers the same field of view as two legacy cameras. "Because of the high quality and coverage, I can place one Verkada camera in the corner and cover the entire room." Hardware is protected by a 10-year warranty, while automatic software and firmware updates are included in the software license to eliminate the need for manual updates. 
Looking Ahead: Expanding access control
For next steps, Josh is incorporating Verkada's emergency response tools – including Lockdown scenarios and Roll Call reports – into the organization's safety strategy. 
"Verkada is a technology partner that has grown as fast as we have, and we're excited to see what's next."
---
To see Verkada Intercom in action, attend an upcoming webinar or request a free live demo.