RSU 13
How a School District Supports Health and Safety Initiatives with Verkada
Bruce Johnson, IT Director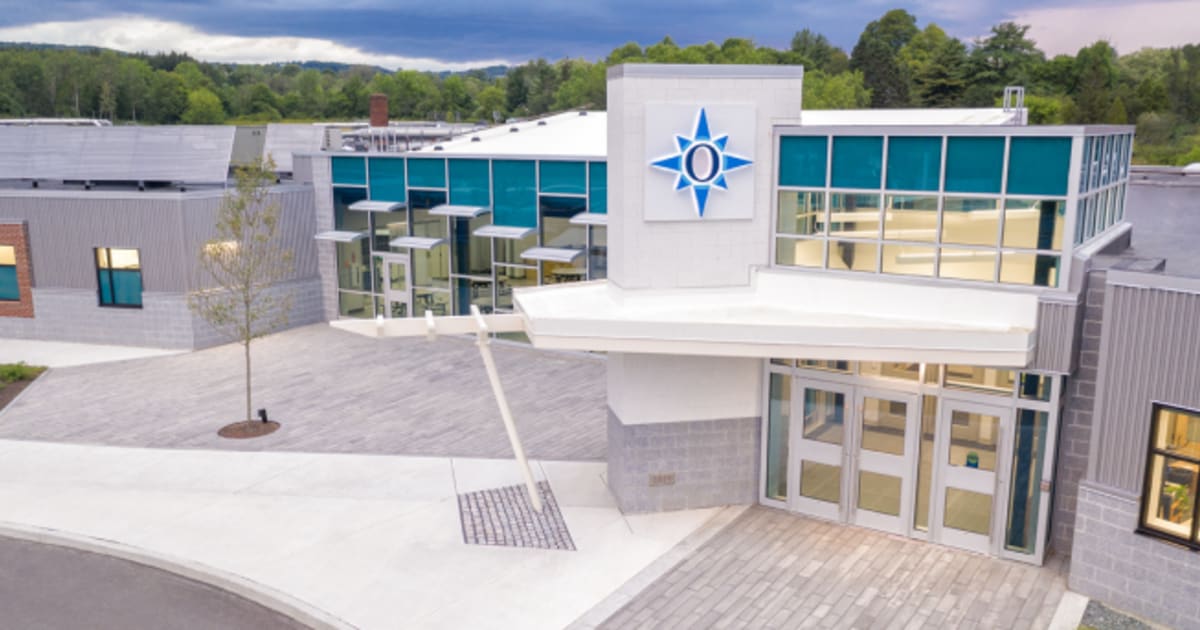 7

facilities

83%

time-savings

5/5

ease of use and installation
Regional School Unit 13 (RSU 13) has one of the highest concentrations of top ranked public schools in the state. Located off the coast of Maine, the K-12 school district has approximately 1,641 students enrolled across seven public schools spanning five towns.
As the district prepares its reopening plan, one of their priorities is having the right infrastructure and protocols in place to ensure a safe and healthy learning environment. With the Coronavirus Aid, Relief and Economic Security (CARES) Act, IT Director Bruce Johnson was given the opportunity to improve RSU 13's security program and safety procedures with new technologies. "We were fortunate to have CARES funding to help bridge the gap in what we needed to keep our students and community safe."
Previous Challenges
"We had archaic DVR system in two of the schools that was unreliable and hard to access. The software was erratic and unreliable, it often failed to record the incidents we needed to review."
Finding footage on the legacy digital video recorder (DVR) system was a multi-step process that took Johnson half an hour or more to complete, "I needed to connect to a VPN through a web browser, wait for the server to respond to my request, then navigate through outdated software to extract the footage needed — sometimes to discover the DVR had overwritten itself." Due to limited storage capacity, the system only recorded when it detected motion. Unfortunately, this often led to gaps in coverage in which key events were missing when they went back to review footage. "Dealing with the old system was such a process that it often discouraged us from trying to use it in the first place."
Why Verkada?
"Verkada ticked all the boxes for us: cloud-based, reliable, remotely accessible on a mobile app, and it has a notification system. Being able to generate a text alert when someone is on-site who shouldn't be, and have contact tracing ability, helps keep our schools safe."
Besides fulfilling key criteria, Verkada provides an evolving feature set and intuitive user interface to simplify security management. Johnson can view cameras across sites in seconds through Command, Verkada's web-based management platform, which he accesses through any web-based browser or the mobile app. To quickly isolate incidents, he applies advanced search filters for motion, vehicles, or people. If a close contact is detected on campus, he is immediately notified so he can monitor and share a live video link directly from Command in seconds.
Proactive Notifications and Contact Tracing with Face Match
"If someone identified as a close contact comes onsite, we'll be immediately notified via text message. From there, we can use Face Match to find out where they've been and who they've been in contact with."
To ensure a safe environment for students and staff, Johnson is able to upload photos of individuals and set Person of Interest alerts to be notified if they come onsite. He has advanced software capabilities that include People Analytics, which compares people in frame and provides filtered search results based on personal characteristics. In seconds, he can instantly retrieve all instances where an individual appeared within frame and know who he needs to notify as a close contact.
Instant Remote Accessibility via Mobile App or Browser
"I no longer need to jump through hoops to gain remote access. Instead I pull out my phone, and I'm looking at my cameras in the app in one tap. It's quick, easy, and so handy when I'm not on-site."
Verkada cameras are preconfigured out-of-the-box for remote monitoring on any device, which is a key consideration for Johnson given the size of the district. Using Verkada's mobile app, it takes seconds to view any camera across all sites. In the event that Johnson receives an SMS alert requiring his attention, he is able to resolve the incident as it unfolds. To facilitate response times, he can share a link to the live video or historical footage directly from the app via SMS or email.
Ease of Use for Faster Incident Resolution
"It took over half an hour to isolate and produce footage on our old system, if it recorded at all. With Verkada, I can retrieve anything I need in under five minutes with just my thumb. I'm 100% satisfied with how easy and reliable it is."
Johnson has reduced footage retrieval time by over 83%—from 30 minutes to under five minutes—and uses hybrid cloud storage to completely eliminated gaps in coverage. In a hybrid cloud approach, video footage is kept onboard the camera itself and to cloud-based servers hosted by Amazon Web Services (AWS). In the event of a network outage, cameras will continue to record locally even if offline so no video will be lost. Unlimited cloud-based archiving is also included at no additional cost as part of his software license, so he can save any footage he needs indefinitely without worrying about storage capacity.
Low-Bandwidth Solution with Cloud Backup Option
"We enabled cloud backup to upload footage only at night. I don't have any bandwidth disruptions during the school day, so it's not impeding the performance of my network while students and teachers are here."
Verkada cameras are always on and always recording, but operate in "steady state" to reduce bandwidth consumption to less than 20 kbps per camera. In steady state, thumbnail images are uploaded to the cloud to create a historical timeline view so Johnson can view, search, and find what he needs without having to retrieve hours of video history. At 20 kbps, Johnson could deploy 100 Verkada cameras at the same bandwidth footprint of one traditional cloud camera, which tends to stream at 1-2 mbps. He has also scheduled all footage to be backed up in the cloud, and set the upload to occur only at night to minimize disruptions.
Next Steps: A Safe Return to School
"With Verkada, we have an actionable way to maintain a secure and healthy environment to the best of our ability, and immediately know if an incident occurs so we can resolve it on the spot."
As Johnson and his team prepare for re-opening, he is finding new ways to use Verkada to support health and safety measures for all schools. In addition to Person of Interest alerts, he is planning to set up system health alerts for camera downtime, as well as Motion Notifications for unusual afterhours activity.
"At the end of the day, we have a system we can rely on to help keep our staff and students safe."
To try Verkada at your organization, request a free trial camera or attend our weekly webinar.