United Methodist Church of the Resurrection
How the Nation's Largest Methodist Church Manages Site Visibility & Security Across Five Campuses
Mike Hannah, IT Infrastructure Manager; Brett Leathers, Associate Director of Safety & Security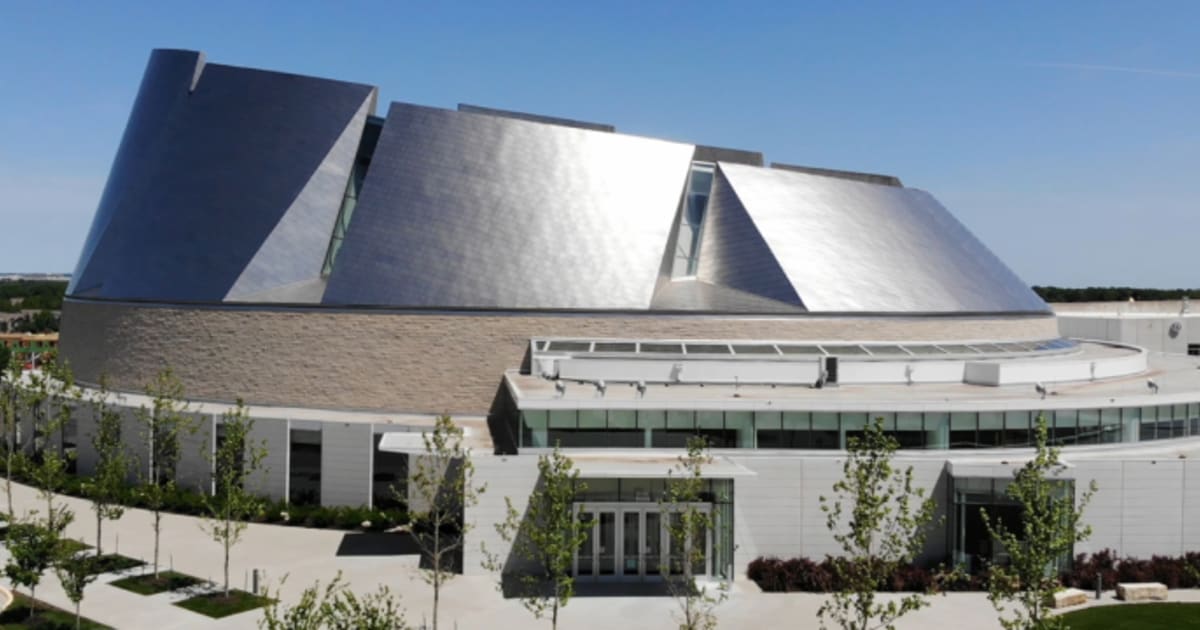 13,000

average weekly attendees

600,000

square feet across five campuses

60+

NVR cameras replaced
Built on the mission of changing lives and transforming the world through faith, the ​United Methodist Church of the Resurrection is dedicated to serving the community through ministry. With over 19,000 members and 600,000 square feet across five campuses, the church has become the largest of its denomination.
Based out of the main church campus in Kansas​—​which covers nearly 350,000 square fee​t—​Mike Hannah, IT Infrastructure Manager, and Brett Leathers, Associate Director of Safety & Security, faced a number of security limitations with the legacy NVR systems. The dated system, which was put in place over a number of years, consisted of varying brands that made it challenging to manage cameras across sites, scale coverage, and provide footage for incident remediation.
"There was an incident that occurred in the parking lot of one of our campuses, but we couldn't identify the culprit because of the poor video quality. That's when we hit our turning point. It was clear that we needed to invest in a video security solution we could rely on."
Overview
By replacing over 60+ NVR-connected cameras with Verkada's hybrid cloud solution, Leathers and his team are able to view all cameras on a single screen, empowering them to respond to events in real time.
Challenges
Limited visibility due to difficulty accessing footage

Unpredictable and ongoing maintenance costs

Inability to share video footage with external stakeholders
Verkada's Solution
Scales easily to improve site visibility

Transparent pricing model and 10-year product warranty

Share live or historical footage via SMS, email or a direct link
Solution #1: Scales easily to improve site visibility
Outside of Sunday service, many staff members, volunteers, and community members gather at church during the week. Hannah shares:
" ​With limited security patrol Monday through Friday, we needed to find alternative ways to keep our churches safe. A practical solution would be to add additional cameras, but storage limitations (with our previous NVR system) made it challenging to increase coverage across our perimeters."

"The unfortunate reality is that religious institutions, especially ones that bring in a large congregation, become targets. We're aware of the threats that we face as a church, so we prioritize security for the benefit of our community."
With Verkada's plug-and-play solution, Hannah has replaced the old system with hybrid cloud cameras that are built with onboard storage​, ​eliminating the need for NVRs. Without the worry of retention limitations and port availability, Hannah has quickly scaled coverage and reduced blindspots across church locations.
"By increasing visibility, we're more confident than ever that we can identify and prevent unusual events from occurring. Best of all, I'm able to give staff and other volunteers access to cameras so they check areas like parking lots and entrances. Verkada is very simple to learn. The visual cues and definitions that describe what each section does, allows the first time user to get a good understanding of how the camera system works. The ability to view live camera feeds from their phones as they're coming and going, gives them the peace of mind that they're safe when they're at church."
Solution #2: Transparent pricing model and 10-year product warranty
With the cost of repairs, service fees, and software updates, Hannah and Leathers regularly dealt with unpredictable charges that rolled up to substantial amounts. Hannah shares:
"If something broke, we'd have to brace ourselves for the unexpected​—​we never knew what was broken, or how much it'd cost to fix it. Keeping that system up and running was expensive. Every dollar we have comes in through offerings, so we need to find ways to maximize the investment we make. With the old system, there were ongoing maintenance expenses​—​the cost wasn't something we could continue to justify."
After evaluating several vendors, Hannah and Leathers found that Verkada offered a robust feature set at a competitive price point. The pricing model, consisting of two line items​—​the cost of the software, and the cost of the camera​—​was also a major selling point for Hannah.
"Choosing to invest in a solution like Verkada makes sense. With a 10-year product warranty and regular updates to the software and firmware? It doesn't get better than that."
Solution #3: Share live or historical footage via SMS, email or a direct link
Isolating meaningful footage to share with stakeholders required a significant amount of effort with the NVR system. Leathers shares:
"We were working different equipment, so there wasn't one way for us to access footage within any given NVR. There were different logins, passwords, and steps we would need to take​—​and no protocol for someone to follow if they wanted to pull footage themselves. We went from burning footage on a DVD, and physically delivering it to police, to emailing or texting them a link to the footage. Having the ability to archive certain footage and e-mail or text it to the local authorities for evidence purposes is fantastic. The amount of time we save with Verkada is incredible."
With computer vision features, Verkada enables Leathers and his team to utilize powerful analytics to isolate meaningful footage in seconds.
"The ability to isolate footage based on appearance filters​—​such as 'individuals with backpack' or 'man wearing red top'—allows us to use key details to identify scenes we're looking for. Rather than scanning through hours of video, we're pulling up events in a matter of seconds. I'd absolutely recommend Verkada to my peers. Being able to view, save, and share footage from the same interface has streamlined the process of incident resolution and cut down response time significantly. With Verkada, we're the most prepared we've ever been to handle events quickly and effectively."
Looking Ahead: Creating Safe Spaces to Work and Worship
"With Verkada, we're using technology to monitor campuses more effectively, our staff feels safer, and we trust that the system is fast and reliable. It's a tool that has given many on our team the peace of mind to focus on what matters​—​servicing our community."
As the church continues to roll out Verkada's systems across its campuses, Hannah and Leathers are excited to have complete visibility and coordinated surveillance across all five locations.
If you'd like to learn more about how Verkada's hybrid surveillance solution can help secure your organization, request a free trial camera today.