World Oil Corp.
How a Global Leader in Sustainability Improved Reliability and Situational Awareness Across Sites
Dan Dauer, VP of Information Technology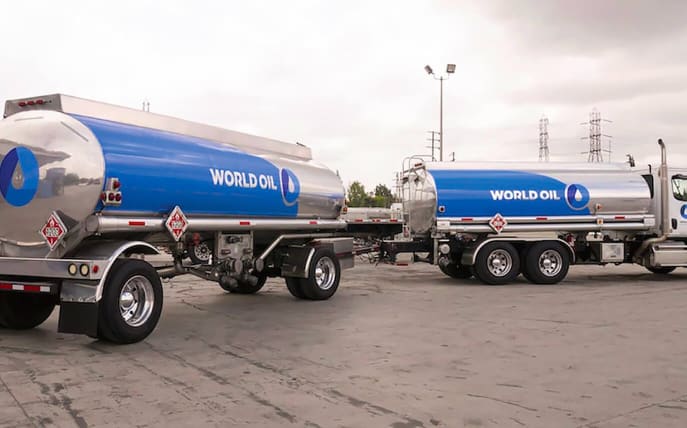 World Oil Corp. and its affiliated entities (World Oil) represent one of California's largest privately-held family of companies. World Oil provides end-to-end petroleum-focused solutions that focus on sustainability, environmental protection and building a better future. World Oil also operates recycling facilities, gas stations, asphalt refining facilities and terminals, and commercial real estate.
With disparate surveillance solutions deployed across locations, Dan Dauer, VP of IT, and the World Oil IT Team realized that security cameras operated inconsistently, provided limited access to remote footage, and counted on unreliable onsite support. This prompted them to evaluate solutions that'd improve reliability and situational awareness across the entire business.
Challenge: Limited Visibility Into System Failures
"Our previous solution had all cameras connected to a DVR at each site. There was no remote monitoring tool that ensured that these cameras--which we relied on to provide coverage reliably--were online."
Solution 
Through Command, Verkada's centralized management platform, the World Oil IT Team is able to quickly access feeds of cameras across all locations. In the event that a camera falls offline, is tampered with, or has its field of view obstructed, the team is instantly alerted via SMS so they can triage the situation and bring the camera back to a fully operational state.
Challenge: Pulling Footage Quickly In Response to Incidents
"Remote access to the DVR was nearly impossible. Most times, access was only available on the DVR itself, so someone had to be onsite to manually pull the required footage. We needed a cost-effective alternative that would grant us the ability to access feeds anywhere, anytime."
Solution
As needed, the IT Team is able to quickly locate, download and share MP4 recordings of specific incidents. The ability to share said recordings, without the worry of having to convert files to a readable format, makes the process of incident resolution highly effective. "Verkada allows our IT team the ability to provide high-quality footage to stakeholders and necessary authorities, while cutting response time down from days to minutes, " shares Dan.
Challenge: No Single Owner
"With various systems deployed across multiple sites, there were numerous owners for a number of our systems. This resulted in times where we had delays logging into a DVR because passwords were not centrally recorded and were site specific. As soon as someone left the company, we often had to incur time and expense to update the passwords at that site to avoid losing access to footage at that location."
Solution
All cameras — no matter the location — are managed from a single platform that is compliant with leading SAML tools to create an easy to use experience for admins and standard users. No longer is a designated owner with a single password required, or let alone being on-site, a requirement to access footage. Starting with Dan, his team can control and manage how the rest of the organization accesses cameras, including the ability to create roles and permissions based on each location.
Final Takeaway
"With our operations spanning across a number of states and businesses, it is critical that we have a security system that is not only simple to deploy and use, but also one that we can trust. Since moving to Verkada, my team, as well as the greater leadership, feel confident that our concerns with video security are nothing but a thing of the past."