YMCA Trinity Group of the UK
How YMCA Trinity Group Quickly Installed Cameras to Gain Remote Access to Sites
Jon Cooper, Facilities and Maintenance Manager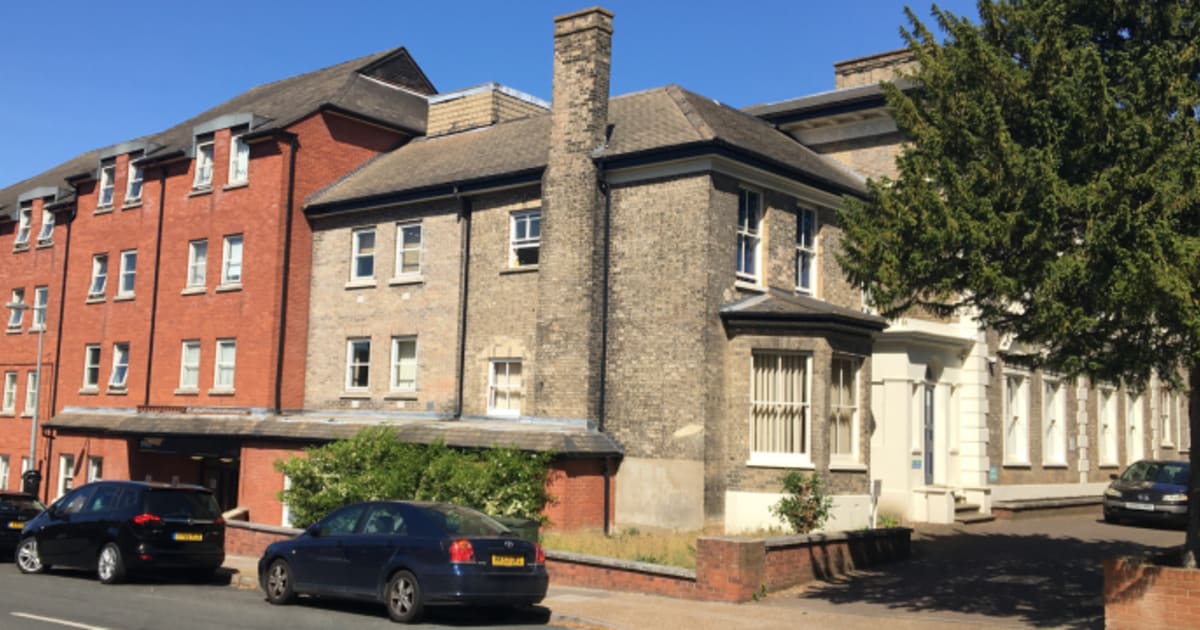 Founded in 1844, YMCA Trinity Group is a community-focused nonprofit with centres throughout the east of England. The organisation houses a range of recreational programs and essential services that span from housing accommodation and youth services, to childcare and mental health assistance.
On a day-to-day basis, Jon Cooper, Facilities and Maintenance Manager, is responsible for ensuring that all facilities operate smoothly and support continued development for people of all ages.
"We provide a safe space for learning and growth within the community, so it's important that we have the security infrastructure in place to support that mission."
Background
Not only were the previous DVR systems operating on antiquated technology, video security management was a headache because each site utilized different management software. Driving on-site to find, pull and share footage was oftentimes more efficient than trying to log onto a system remotely to resolve an incident.
Cooper needed a new CCTV solution that would centralize management across sites, enable remote access and meet GDPR requirements.
Getting Started with Verkada
Before investing in a full deployment across all facilities governed by the YMCA Trinity Group, Cooper needed to evaluate whether or not Verkada's hybrid cloud solution could meet the physical and cybersecurity needs of the organisation.
With an initial deployment across a small subset of remote facilities, Cooper quickly found success and realized the benefits of Verkada's easy-to-use video security solution.
"I've never used anything like Verkada before. It was easy to get started, use and manage sites day-to-day. Not only is monitoring significantly improved, I'm able to deploy cameras across areas that we simply couldn't cover before because of infrastructure limitations or poor connectivity."
Quick and Easy Deployments
Soon after the initial rollout, news of the COVID outbreak spread and shelter-in-place mandates were quickly enforced. As soon as Cooper discovered the implications of the pandemic, he proactively started to install cameras across non-profit housing facilities managed by the YMCA.
"At a time like this, Verkada's solution was perfect. It was easy to set up cameras on an as-needed basis. It wasn't a massive undertaking to get cameras up in the critical areas that we needed to have (immediate) remote visibility over."
Because of Verkada's plug-and-play setup, Cooper was able to handle the camera installation himself. "All we needed was a Cat5 or Cat6 PoE injector on a domestic broadband connection. It took me minutes." After adding cameras to Command, Verkada's web-based management software, he gained instant access to camera feeds on all browsers and devices.
Leading Security Protocol
As Cooper evaluates CCTV vendors, data security and privacy are top of mind. After running a series of security tests with his team, he was impressed with the "secure by default" model Verkada built.
"Verkada passed all internal penetration testing and evaluations. I feel confident in the solution's ability to secure, anonymize, and deliver video footage in compliance with core GDPR requirements."
Out of the box, Verkada's solution encrypts data end to end and integrates with leading SSO, SAML, 2FA and AD providers. "The security responsibility that Verkada (as a manufacturer) takes on made this buying decision really easy for my team." Additionally, the cloud-based solution stores footage in Amazon Web Services (AWS) data centers located in the European Union, meeting the onshore requirements of GDPR laws.
Proactive Alerts That Provide Key Insights
CCTVs are typically used for investigations of incidents, however, the wake of COVID has required Cooper to be more vigilant than ever. By setting SMS alerts to notify him of motion that occurs within specific areas of interest (i.e. entrances, exits, windows), he can proactively monitor who enters and exits YMCA facilities.
"It's critical that we secure premises without the need for added security personnel. We appreciate our essential workers and want to make sure that we're regulating residents and visitors and limiting exposure as best as we can."
With Verkada's intelligent solution, Cooper is able to customize alerts and get notified of only the events he cares about. "Settings are pretty granular so you're not getting constant false alerts… (t)ime, day, areas within a scene or when it's a person detected... having technology to surface unusual events eliminates the need to hire additional personnel."
About Verkada: The Leading CCTV Solution for Non-Profit Organisations
Less Hardware Maintenance: Verkada's hybrid cloud camera stores up to 365 days of footage locally, eliminating the need for NVRs, DVRs and ongoing equipment maintenance.

Cameras that Operate at 20kbps: Cameras only stream footage to the cloud when users actively view feeds, enabling limitless scalability without massive bandwidth consumption.

Predictable Pricing: With two line items (camera and cloud software) and an industry leading 10-year warranty, budgeting is straightforward and simple.
Looking Ahead: Deployment Across All Trinity Group Sites
"In the period of time that I've used Verkada, I've already been introduced to new features and capabilities… (and) best of all, these updates are automatic and free. YMCA moved from 20-year old technology to software that makes security management easier every day."
To promote the welfare of community and staff members, Cooper is excited to have Verkada on board as a security partner. With plans to expand management permissions to different departments, he hopes to make security a shared responsibility within the organisation.
If you're interested in trying Verkada's CCTV solution for free, claim a free trial camera today!