Yusen Logistics
How a Top 3PL Distributor Secures Warehouses with Hybrid Cloud Technology
Gene Stec, Director of IT, Contract Logistics and Facilities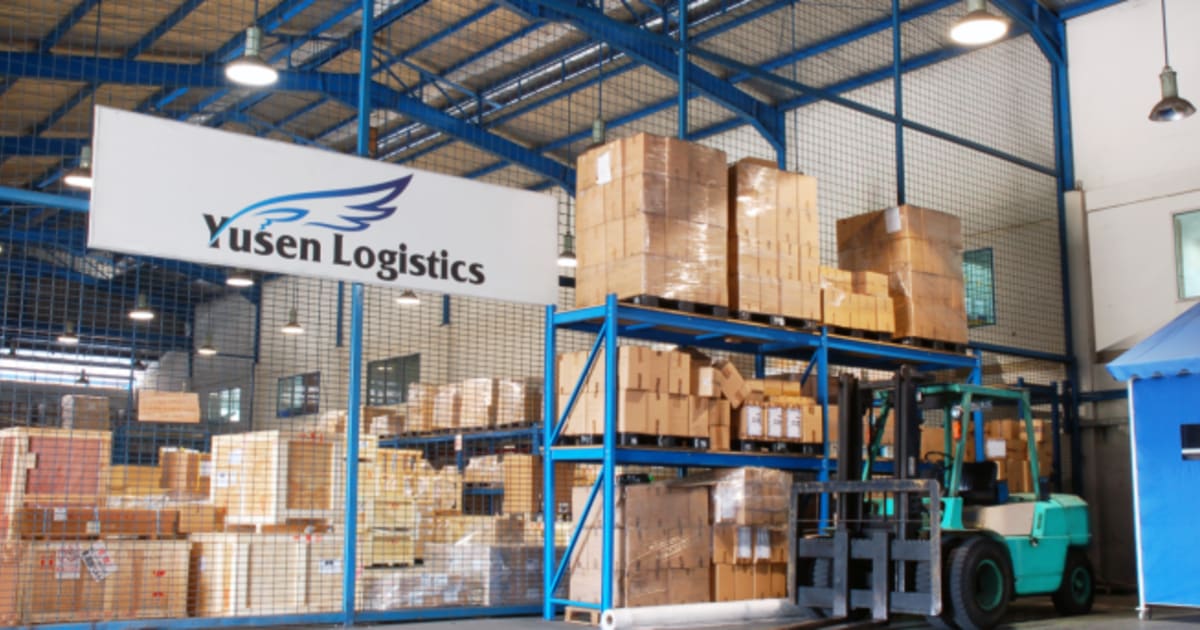 130,000

square foot warehouse

CLASS-A

TAPA certified

24/7

Visibility
With 550 operations across 45 countries, Yusen Logistics is a top global provider of international freight forwarding, contract logistics, and supply chain solutions. For over 60 years, the organization has worked with both large and small companies across a variety of industries to improve their logistics operations. By staying at the forefront of technological and operational innovation, they've developed a deep understanding of their customers' needs, goals, and businesses to drive strategy and success.
As the Director of Information Technology (IT), Contract Logistics and Facilities, Gene Stec maintains the Canadian IT infrastructure, production, and logistics through the use of technology. Day-to-day, he manages a multitude of projects with a keen eye for achieving the most cost-effective and efficient results. He works closely with department leads to implement solutions that maximize workflow productivity; among these solutions are security camera systems.
The Challenge
"We have large warehouses we need to secure, but the previous security cameras barely passed our self-assessment for TAPA certification."
Stec inherited a legacy analog camera system connected to a digital video recorder (DVR). The system had limited retention, poor image quality, and no alerting capabilities to notify his team in real-time as events occurred. The deciding factor for Stec was when the system almost didn't pass their audit for the Transportation Asset Protection Association (TAPA) certification, which represents adherence to security specifications for loss prevention while in transit or storage. As a company, Yusen Logistics sets high standards with its current CLASS-A status, the highest security level recognized by TAPA internationally.
Why Verkada?
"I'd recommend Verkada to everybody. During my 30-year tenure with IT, I've spent time with cameras at all different price points and none of them can even begin to compare. With the Verkada cameras, I scan a serial number and they're ready to go in two minutes—that's an installer's dream."
Stec has expanded visibility across the 130,000 square foot warehouse so supervisors have instant visibility into their sector at any point in time. On the operations front, Stec has streamlined policies and procedures to protect, detect, test, and respond to security events as they happen. Verkada also surpassed his criteria for a cyber secure and bandwidth-friendly solution with both built-in storage and cloud-based backup.
Secure By Default with Encrypted in transit and at-rest and Automatic Updates
"Cybersecurity is a huge proponent as to why we went with Verkada. We really dug into, 'Where are the holes? If any, what are the possibilities of a breach?' The security infrastructure behind Verkada passed a rigorous evaluation; having encrypted in transit and at-rest and automatic patches were important pieces to a strong and sound framework."
To mitigate IT and cybersecurity vulnerabilities, Stec put the Verkada solution through an extensive security audit. With a hybrid cloud system, video footage is saved both onboard the camera and to cloud-based servers hosted by Amazon Web Services (AWS). Video data is encrypted at rest (while stored on the camera and in the cloud) as well as in transit (as it travels through the network) using RSA and AES encryption standards. Even if intercepted, video data is unextractable and unreadable without the keys for decryption, blocking unauthorized users to ensure greater protection.
To identify and respond to threats in real-time, Gene gets notified instantly of any unusual activity, and can quickly share a direct video link to first responders via SMS or email. Security updates are pushed automatically, so cameras always have the latest anti-virus and anti-malware software installed at no cost or no action required.
Reliable Hybrid Cloud Storage and Low Bandwidth Requirements
"The bandwidth of the cameras is so inconsequential that there was barely any impact on the overall infrastructure. I don't need to worry about degradation or interruption."
To balance network load with user experience, Verkada cameras operate on a "steady state" where they send metadata streams to the cloud once every 20 seconds, using a bandwidth uplink of less than 20 kbps per camera. Bandwidth only increases when an authorized user requests live or recorded video; afterwards, bandwidth usage returns to its steady state.
Along with bandwidth and reliability, storage capacity was another key criterion for Stec. "For our industry, we require a retention period of seven to 30 days, with a cloud backup option." With onboard storage offerings of up to 365 days and unlimited cloud archiving, Verkada is able to meet even the strictest storage requirements.
Custom User Permissions, Alerts, and Mobile Access
"Our supervisors each have their own set of personalized permissions to access cameras for their respective areas. If they're mobile, they're able to view them from their phones."
Stec limits permissions on a need-to-have basis based on user roles. Warehouse supervisors have customized access to cameras in their zones, the receptionist has limited permissions for ingress/egress cameras, and the president has full access to all cameras. Getting the team members onboarded was fast and painless; the Command security management platform was built to be easy to navigate with the end-user in mind. "There was no learning curve to start using Command. We had a demo in the office, I sent our users a link to their accounts, and that was it." Stec is also able to set up custom alerts for unusual activity, camera status, people of interest, and crowding so he and his team are instantly notified if an event requires their attention.
Looking Ahead: Scaling Internationally
"Verkada is intuitive, easy to use, and gives me everything I need at any point in time. We're excited for feature sets that are continuously being added—the Person of Interest alerts for example."
With the success of the first deployment, Stec is looking to install Verkada at additional facilities throughout Canada and internationally. As the technology and software stack evolves, he continues to work closely with stakeholders to improve security processes and optimize workflow efficiency with Verkada.
To try Verkada at your organization, request a free trial camera or attend our weekly webinar.