Verkada For School Safety
Integrate Campus Security to Improve School Safety
Bring video security, access control, and sensors under a single pane of glass to streamline security operations on campus.
Integrate Campus Security to Improve School Safety
Bring video security, access control, and sensors under a single pane of glass to streamline security operations on campus.
School Safety Features
Live Link Sharing (SMS)

Person of Interest Alerts

Instant Door Lockdown

Vape & Smoke Detection

Crowd Notifications

Camera Tampering Alerts
Quickly Respond to Incidents on Campus
Find, save and share footage from any device with Verkada's mobile app. In emergency situations, share live camera feeds with local authorities in seconds.

4.7
Google Play Store

4.8
Apple App Store

4.7
Google Play Store

4.8
Apple App Store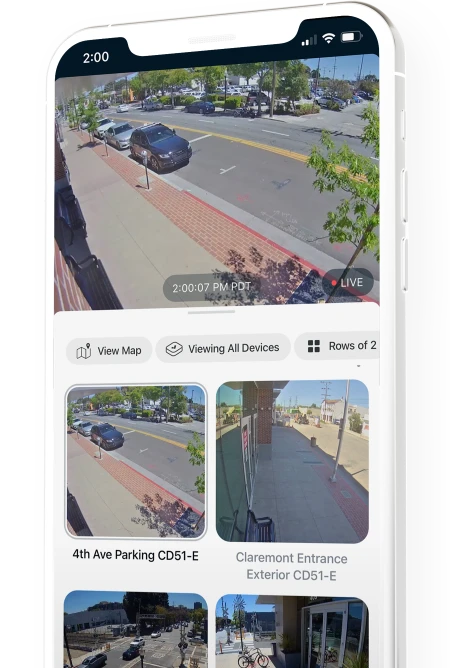 The New Standard for School Security
01

Simple to Install, Use, and Maintain

Plug-and-play design brings devices online in minutes without configurations
Securely access devices across your organization from any browser or device
Reduce maintenance overhead with automatic security and software updates

02

Infinitely Scalable

No on-prem solutions such as NVRs and servers to manage
Centralize device management across all sites on one cloud-managed platform
Unlimited cloud archiving makes it simple to store and organize critical footage

03

Secure By Default

End-to-end encryption that only accepts authorized, inbound connections
Audit logs provide visibility into usage of systems for compliance and internal control
Role-based access gives admins the ability to configure levels of user permissions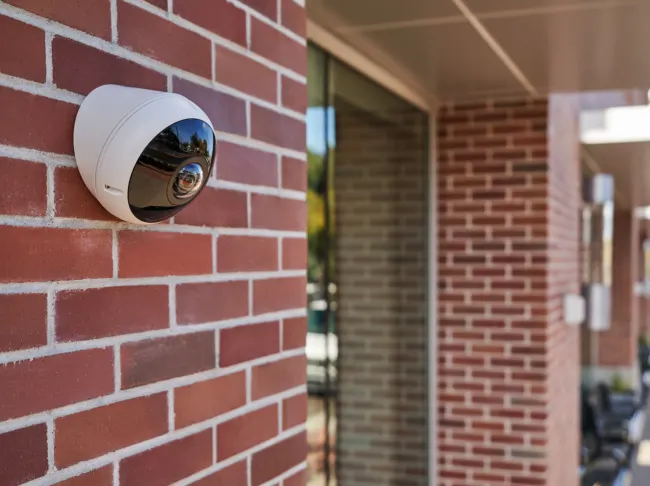 01

IT & Security Professionals

Centralize the management of physical security across your district.

02

Superintendents & Faculty

Promote a safe school environment for all students and faculty.

03

Campus Security & Patrol Officers

Reduce incident response time with proactive monitoring.
Why Invest in Campus Safety?
Protect Students & Faculty

School security camera systems keep track of everyone entering and exiting school entrances, making it easy to spot intruders and prevent unauthorized visitors from entering school campuses.

With cameras deployed across campus—from parking lots, to stadiums, to hallways—it's simple to monitor open areas that might be vulnerable to crime.

Having cameras on campus also deters poor student behaviors, such as bullying, and can improve overall experiences on campus.

Quick Incident Resolution

More so than ever, parents are getting involved in ensuring that they're sending students to safe schools.

With video footage and smart search filters available, school admistrators can quickly find recorded video of key events and effectively address behavioral concerns or conflict between students.

In the event of emergencies, school faculty and authorized users can send live feeds of cameras instantly, reducing the time it takes to communicate with law enforcement and parents.

Proactively Deter Threats

With smart video technology, gain better insight about activity happening on school grounds.

Get alerted of unusual activities—such as cars or people appearing on campus after school hours—without having to actively monitor school cameras.

In other instances, school security cameras can be used as a tool to help teachers and instructional aides anticipate misbehavior and take actions to potentially prevent it.