Introducing the VX51 Viewing Station for Optimized Live Viewing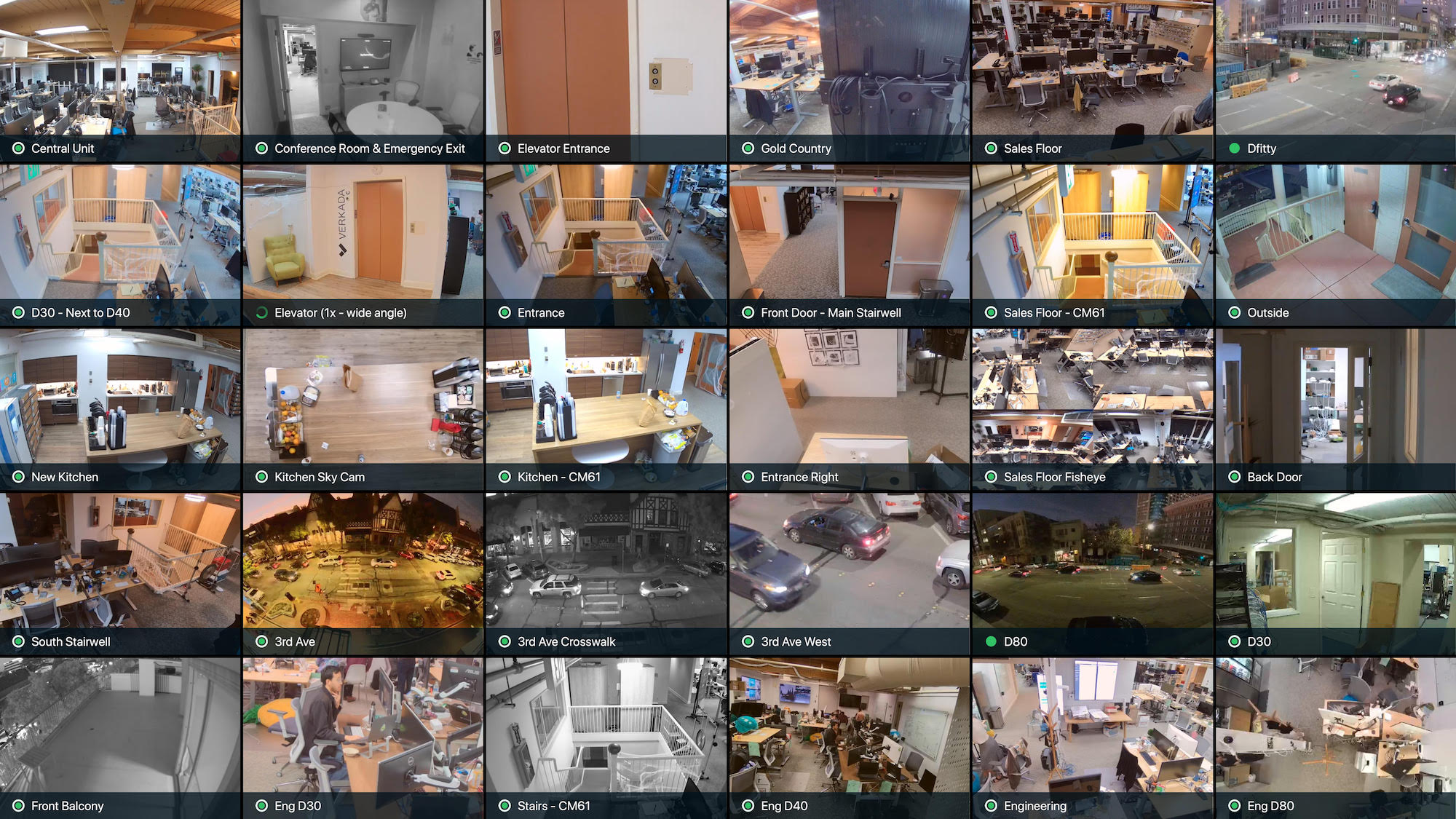 Today we're excited to announce the launch of the VX51, a Viewing Station purpose-built to deliver the best live video security experience.
Purpose Built
The VX51 is a dedicated device that streams up to 36 camera feeds simultaneously to any monitor or display with ultra-low latency, crisp video playback, and customizable layouts. Built on the powerful Mac mini™ platform, with an eighth-generation Intel quad-core processor and Intel UHD Graphics 630, the VX51 is the viewing platform of choice for customers with mission-critical real-time video requirements.
"Across our hospitals, we have several sites where we need 24⁄7 monitoring to provide a safe environment for our patients and facilities," said Michael Marques, Director of Information Technology at Halifax Health in Daytona, Florida. "It's critical that our staff can monitor dozens of cameras in real-time, and that's what the VX51 Viewing Station delivers. Best of all, I can centrally manage the devices and grids, lowering our operational overhead and ensuring patient privacy."
Managed Device
The VX51 is a fully managed device, allowing Organization Admins to remotely configure camera feeds and grid layouts. Admins simply connect the VX51 to their network and display, add the device to the Verkada Command platform, and set up video streams. Once set up, the Viewing Station is always on and streams video without interruptions. Configuration changes will not require rebooting the device or relaunching a browser. In fact, if power is lost, the device will automatically restart and resume streaming without user intervention. Non-administrators cannot accidentally or intentionally alter the device, video streams, or settings, nor can they access historical footage from the viewing station.
Exclusive new functionality
The powerful processing capabilities of the Viewing Station will enable new functionality that enhances the live video experience. Stay tuned as we develop real-time analytics capabilities built exclusively for the VX51.
Supported by Verkada
Like our cameras, the VX51 is backed by our industry-leading 10-year warranty and Verkada customer support.
VX51 is available for order starting today. For more information, contact [email protected]
—
Want to learn more? Get a 20-Minute Demo and see how Verkada can help your organization modernize its approach to physical security.
Mac mini is a trademark of Apple Inc.