Back to Main
VerkadaOne | ATX'23: Everyone Deserves to be Safe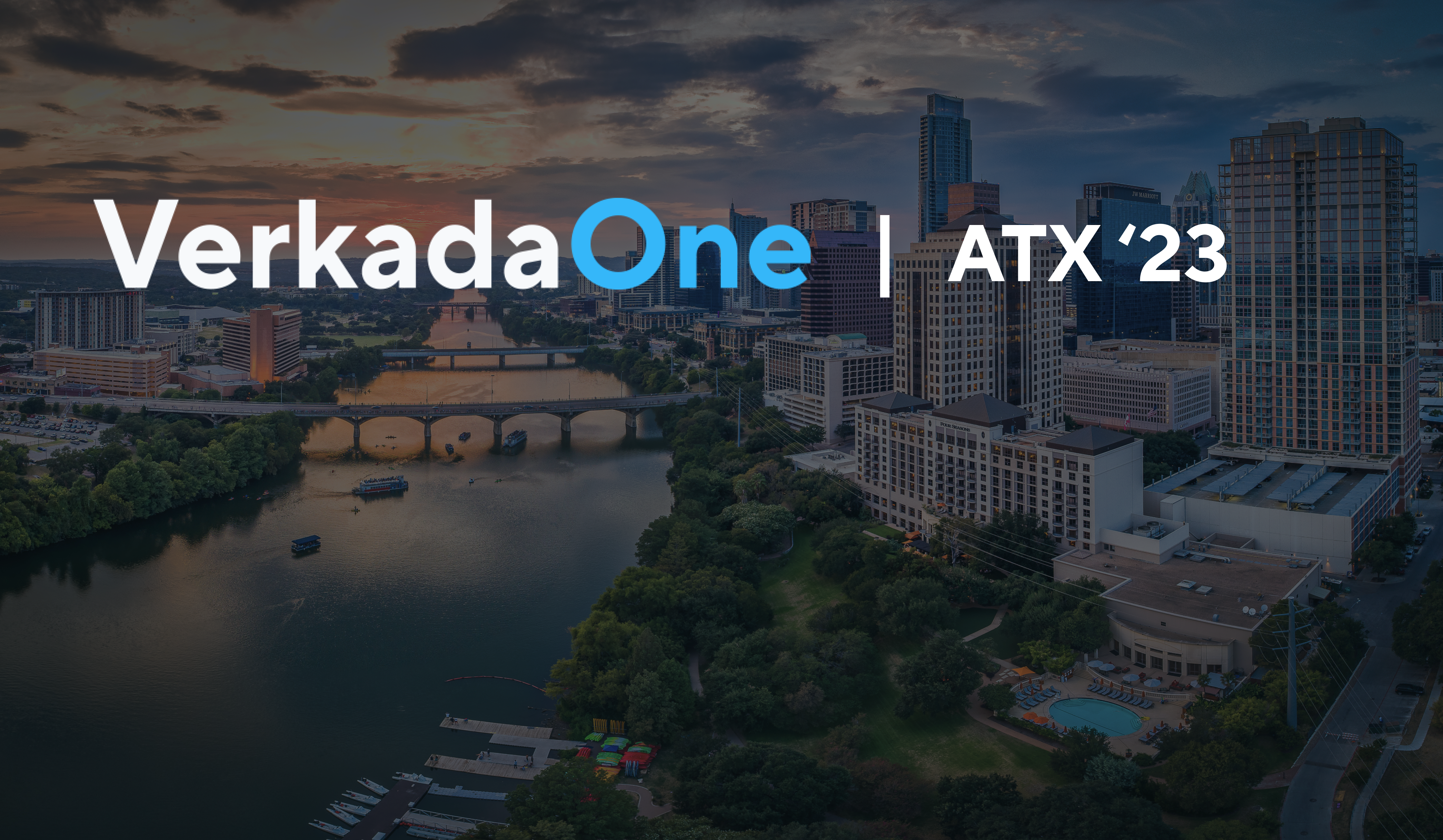 VerkadaOne is less than three weeks away, and we couldn't be more excited to bring the industry together to share the latest in physical security. 
At Verkada, our mission is to protect people and property in a privacy-conscious manner. And at VerkadaOne, we'll showcase insights and the latest announcements about the systems we are building to achieve this mission.
Here is a sneak peek of what you can expect at our inaugural industry conference – register today at verkada.com/verkada-one.
VerkadaOne Keynote 
In the VerkadaOne keynote, Verkada CEO and Co-founder Filip Kaliszan and the product team will share the latest launches and announcements across our integrated platform. CISO Kyle Randolph will showcase how we are setting a new bar for the security of cloud-managed IoT devices. Command Product Manager Yalini Prabhakaran will discuss how we're giving organizations tools to protect the privacy of their stakeholders. Our Comms team will launch new research on physical security today. And we will host two exciting customer panels with top customers like Camping World, Cloudflare and Canada Goose. 
The VerkadaOne keynote is a unique opportunity to hear the news announcements and updates live for the first time ever. 
VerkadaOne Breakout Sessions 
To complement the latest launches, VerkadaOne will feature six breakout sessions to bring attendees unprecedented insight into the technical details, core principles and latest advancements from the Verkada platform. 
Breakout sessions include:
Industry Panel Discussions 
VerkadaOne features five industry panel discussions that give you the opportunity to hear from like-minded leaders in your industry.
Panel discussions include: 
VerkadaOne Celebrity Speakers 
VerkadaOne also features inspiring and timeless security and leadership lessons from accomplished security practitioners, including Admiral William H. McRaven, a retired U.S. Navy Four-Star admiral credited with developing the plan and leading the Osama bin Laden mission in 2011.
An Unforgettable Austin Experience 
To complement the latest content designed to help you keep your organization safe, VerkadaOne will feature a range of social and networking activities to allow you to connect and relax with like-minded industry leaders. 
Come to VerkadaOne to enjoy:
 A private concert with Cole Swindell, #1 Billboard Top Country artist of 'She Had Me At Heads Carolina,' 'Chillin' It,' and 'Single Saturday Night.'

Award-winning brisket handmade by pit master and celebrity chef Aaron Franklin. 

Relaxing golf at the VerkadaOne Golf Scramble at Barton Creek, one of the top 5 courses in Texas. 

Private kayaking and paddle boarding on Austin's Lady Bird Lake. 
Three Days to Discover, Inspire, and Connect 
VerkadaOne promises to be a jam-packed 3-days of discovery, dialogue, and inspiration, leaving you with unique experiences and a year's worth of insight and understanding about how you can protect your organization.
For more information on VerkadaOne, visit verkada.com/verkada-one, check out this event overview, or contact [email protected] with more questions.