Back to Main
What's New in Command: New People Page, Local Streaming Improvements, and VX51 Improvements
Today we're excited to announce a number of enhancements to Verkada's web-based Command platform. In this update, we're releasing the ability to easily manage people detected across your organization, local streaming for historical footage and live HD streams, and updates to Verkada's VX51 Viewing Station.
Manage People Across Your Organization
From People Analytics to Person of Interest notifications, we've introduced many new features that enable users to be more efficient with their people-based investigations. Now in Command, users will see a People page within the left side navigation.
From this page, users can see all the individuals that have been detected across their organization's cameras. Individuals can be sorted and filtered based on name, date created in Command, and date last seen. Users can quickly search for a given name or filter for individuals marked as a Person of Interest for notifications.
Users can click on any person to be taken to that person's profile page. From this profile page, detections of the individual in question, determined using Verkada's face-matching algorithm, are available and sorted in reverse chronological order. Clicking on a result links to the relevant footage. For greater personalization, users can add a name to any individual and can also enable Person of Interest notifications.
Enhanced Local Streaming
Verkada's dynamic streaming architecture makes it easy for teams to monitor live video and investigate incidents remotely or on-premise. When viewing live footage over the local network, Verkada's Command platform streams standard definition video over the LAN to improve performance and reduce bandwidth consumption. Today, we're expanding that functionality with the introduction of local historical playback and local HD streaming.
Local Streaming of Historical Footage
When viewing historical footage from a device on the same network as the camera, playback will now automatically default to a local stream. With this change, historical video will be viewed over the LAN, dramatically cutting down WAN bandwidth usage. In addition, local users will experience a significant improvement in load times, stream interrupts, and overall playback quality as footage streams directly from the camera to the viewing device.
Local HD Streaming
Verkada Command previously supported live streaming over the local network for standard definition streams only. With today's update, users can stream live in HD over the LAN. As with local historical playback, the local HD streaming experience brings significant improvements in bandwidth consumption and playback experience.
VX51 Improvements
With Verkada's VX51 Viewing Station, users are able to monitor events across their organization in real-time on their external monitors. Now, users have the ability to open and expand specific feeds using an external mouse or trackpad.
Customers of Verkada's Access Control also have the option to add a new Access Live Tile to their existing Viewing Station layout. With this new tile, users can experience the same instantaneous visibility into events that are happening at their doors as they can from Verkada's Live feed in Command's web application.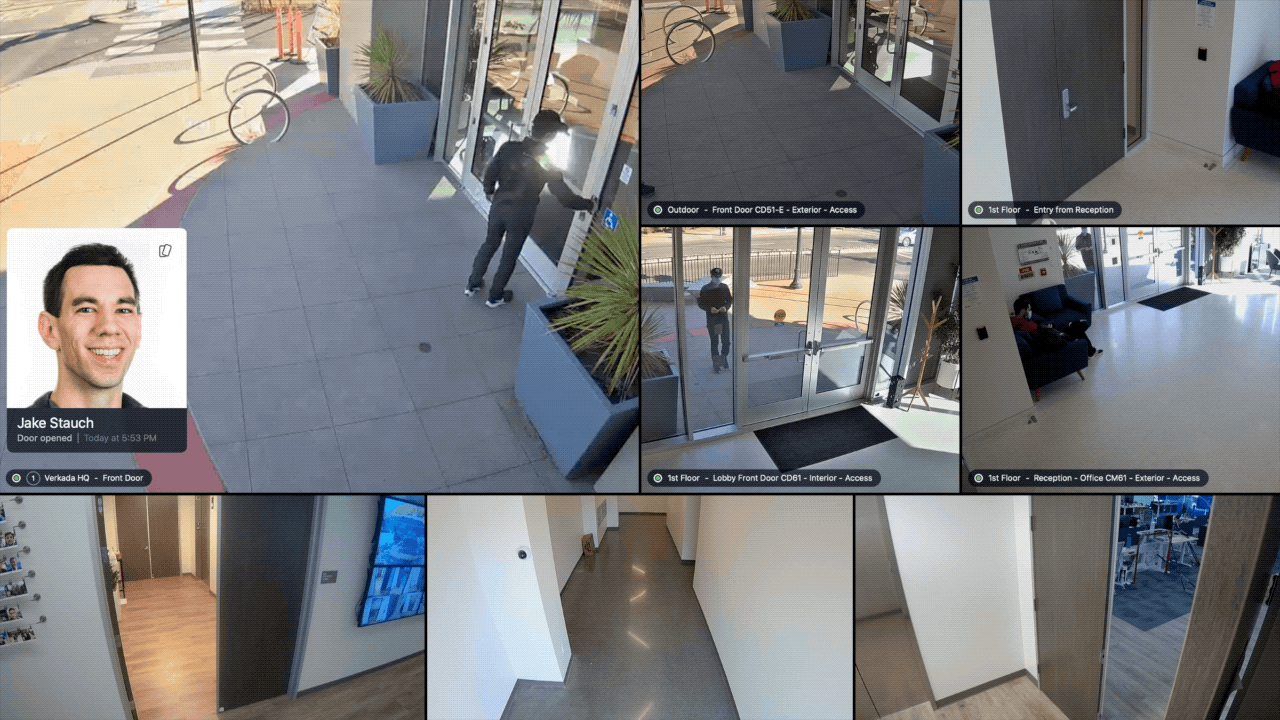 Want to learn more? Get a 20-Minute Demo and see how Verkada can help your organization modernize its approach to physical security.