Coastal Family Health Center
Health Center Deploys Security Cameras Across 17 Locations to Provide Utmost Safety to Patients
Chuck Clark, Director of IT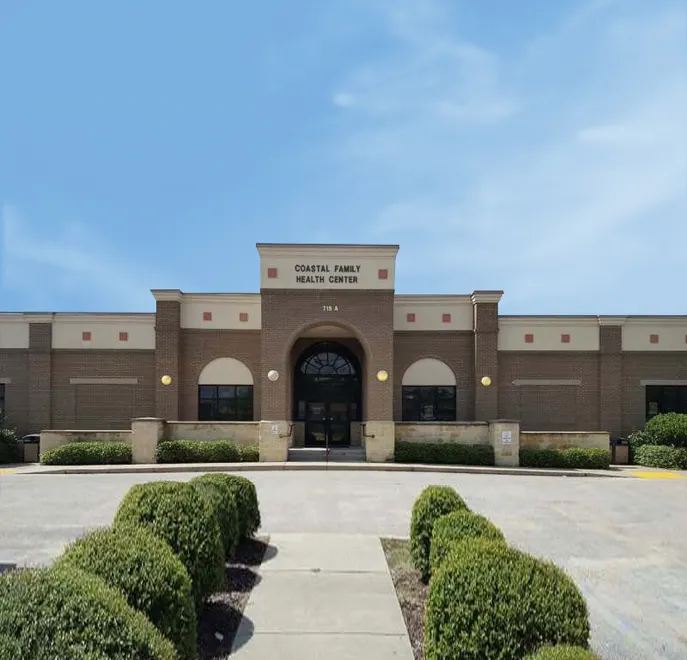 17

Clinics Covered

15 Min.

Installation Time per Camera

60 Cameras

Deployed Within a Week
 "We have the confidence that we're protected because the Verkada system works as it should. Knowing that gives us peace of mind."
Chuck Clark, Director of IT, Coastal Family Health Center
Background
As one of Mississippi's top medical care organizations, Coastal Family Health Center provides a wide array of comprehensive services to thousands of patients that frequent its facilities. In just 40 years, the health center has scaled to 17 clinics—including a 2005 rebuilding period, during which it established 20 temporary locations.
Challenges
Located in Southern Mississippi, Coastal Family Health Center has experienced many environmental challenges. Following Hurricane Katrina in 2005, entire buildings were affected and existing surveillance equipment was destroyed. Replacing the ruined video systems posed an expensive and time-consuming restoration project, and Mississippi businesses naturally found themselves focusing on more pressing priorities.
When it came time to rebuild the security system, Chuck Clark, Coastal Family Health Center's Director of IT, specifically looked for affordable solutions that could scale across multiple locations.
The health center's legacy system used a Vivotek solution, based on a DVR, with a network of cameras—all of which sent their recordings back to a central location. This constant recording consumed an enormous amount of bandwidth and placed stress on the infrastructure.
To improve the quality of day-to-day video operations and empower its staff to act quickly in the event of another natural disaster, Coastal recognized the need for a new solution. This led Chuck and his team to seek out a provider that could address the organization's challenges with a single, easy-to-install system.
Why Verkada?
Hurricane Katrina brought a considerable influx of people who required medical attention, resulting in a rapid build out of temporary health centers. Coastal Family Health Center alone built 20 temporary locations, which meant security systems needed to be installed almost immediately in order provide the utmost safety and assistance to all patients.
The urgency clarified the health center's need for a solution that could improve audio and image quality, while also making its system simple for anyone in the executive chain of command to use. After comparing it to other enterprise surveillance systems, Chuck concluded that Verkada's hybrid cloud infrastructure was the easiest to install, scale and maintain.
Verkada's modernized video surveillance system combines reliable, end-to-end, encrypted hybrid cloud system architecture with an intelligent, centralized, remote-access software platform.
The Results
"Installation was simple. The first camera was up and running in just ten minutes."
Easy to Setup and Use. Guaranteed.
Not long after the evaluation and initial installation, Coastal Family Health Center had 60 cameras deployed across multiple locations. Some sites enhanced visibility by increasing their cameras from just one to eight. So, even in the event that any of these cameras malfunctions, Coastal Family Health Center is covered. Chuck says, "With a 10-year warranty on the Verkada cameras, the investment felt like a good long-term solution."
Advanced Hardware with Innovative Software
Verkada cameras have a 3-12 megapixel sensor that enables recording at a resolution that provides Coastal Family Health Center with significantly greater detail than what was provided by its legacy solution. When it detects activity, the system automatically triggers a camera to switch into recording at the higher-quality resolution.
Command, Verkada's easy-to-use software, enables Chuck and his team to conveniently find footage by searching through clips by date and time. The time-lapse functionality even allows clips to be scrolled over quickly, allowing users to navigate quickly in real-time.
Combining these elements helps simplify and strengthen Coastal's critical security infrastructure across different locations.
"The software is so intuitive. Not long after we set up the system, it felt like we had been using it forever."
Simplified Scalability
Coastal Family Health Center has been growing rapidly in response to the medical needs of the Mississippi population. In order to provide the same level of high-quality service, even in times of natural disaster, it needed a solution that was immediately scaleable. The flexibility of Verkada's system was an ideal fit because it allows the health center to scale its security with its new locations, one camera at a time.
What's Next
Looking forward, Coastal Family Health Center has plans to deploy Verkada cameras in another clinic, which will open within the next year.
Chuck is confident that Verkada will be there every step of the way as Coastal continues to expand with new locations and staff. When asked what advice he'd give other organizations evaluating video security solutions, he concludes, "If you're looking for something that's easy to implement and provides value immediately, I would recommend Verkada."