KidsTLC
How a Non-Profit Strengthens Client-Staff Relationships and Safety with Verkada
Andrew Spruill, Director of Facilities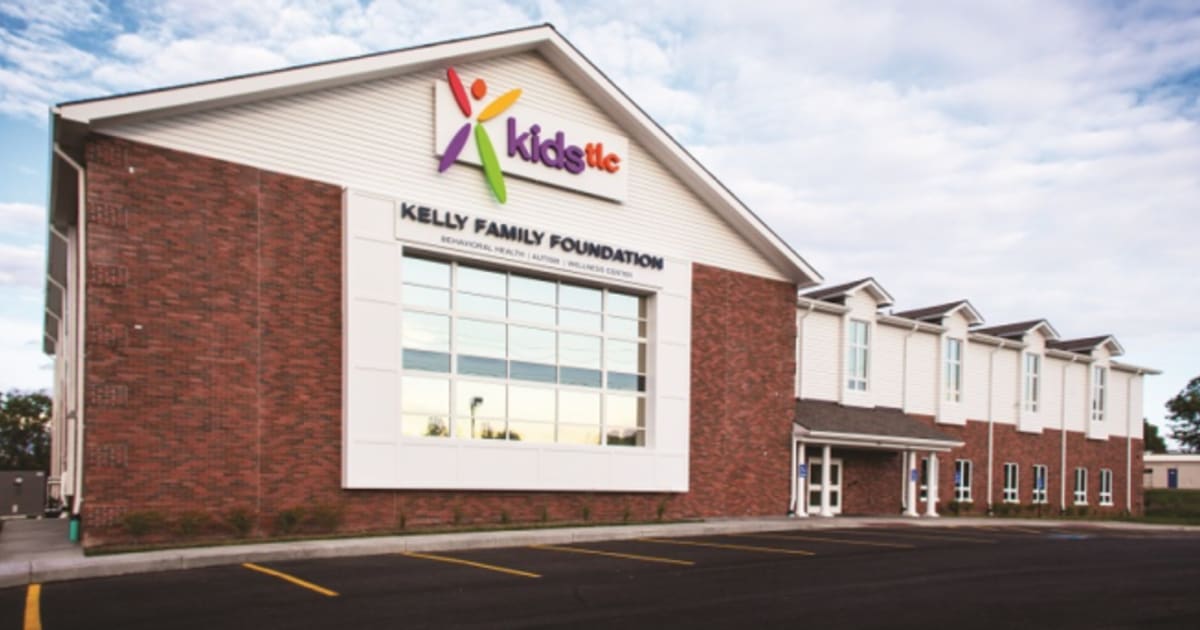 6 Acres

Of Land

150

Cameras

5-Building

Campus
Background
Located in the Kansas City metropolitan area, KidsTLC is a non-profit organization that provides individualized continuum care to children and families through Dyadic Developmental Psychotherapy, Practice and Parenting (DDP) treatment principles. Founded in 1972 as a shelter for abused and neglected children, their mission is to transform the lives of youths and families through a range of services that include mental health, community outreach, outpatient behavioral health, and wellness programs. By creating family-focused therapeutic teams and building trusting relationships, they hope to create a safe and open environment conducive to healing.
Andrew Spruill has been with KidsTLC for over 12 years, beginning as a Maintenance Technician and moving up to his role today as the Director of Facilities. Across the organization's six acres of land, he manages upkeep for five buildings that include two residential facilities with 72 beds, an administrative building, a maintenance facility, as well as a wellness center encompassing a gymnasium and autism treatment facility. "If there's something in the environment I wouldn't want my own kids to live in or experience, then it's not good enough. With everything our clients have gone through in life, they deserve more."
The Challenge
"Our behavior analysts review footage with clients and staff for coaching purposes, but our old system had poor video quality and no audio support. Plus, it was nearly impossible to find videos when we needed them."
To train staff members and individualize treatment for clients, camera footage is used to capture key moments in client-therapist interactions. However, their previous NVR system was limited in both audio-visual and search capabilities. The cameras were a mix of 95% analog and 5% internet protocol (IP) cameras; not only were they a network constraint, but they took a significant amount of time to access and retrieve video files, "With the amount of footage and the size of the files we had to pull, it just wasn't efficient." When the server incurred water damage, Spruill took the opportunity to upgrade the system thanks to support from the organization's Chief Operating Officer.
"When we lost the NVR to water damage, we were forced to make a decision: replace the server, or take the step with Verkada. We went with the latter, and I'm so glad we did."
Why Verkada?
"I no longer have to worry about maintaining external servers, plus we have better coverage and a solution that we can effectively use for staff and client coaching."
Spruill's top priority is to create a safe environment to help kids and staff members build strong, trusting relationships. Since deploying Verkada's solution—which has both audio and high-quality video support—he has improved both campus-wide security and increased the use of video data for therapeutic treatment. When incidents do occur, he has a reliable system that is built for compliance and supports digital evidence management.
"Our number one goal is to build a connection and safe space for our kids. We utilize several different tactics for that: figuring out what bothers them, reflecting on responses, and interacting with them based on our learnings."
Ease of Playback and High-Quality Audio/Visuals
"Verkada is used as a coaching tool. We're able to gather visual and auditory information to identify triggers, which can be used to create a custom treatment plan."
With Verkada, Spruill has clear visual and auditory data for behavior analysts to strengthen client-staff relationships. Not only do analysts use videos to train staff members, but also to coach kids through realizing their external behaviors. Spruill and his team can review hours of video footage in seconds by scrolling over a timelapse of thumbnails, "Through the Command dashboard we can see where and when a specific incident occurred, pinpoint the behavior or phrase that sparked a reaction, and share this footage with the staff member or client so they can overcome that learning curve." Additionally, Verkada cameras are equipped with infrared LEDs (IR) sensors and night vision capabilities so incident footage is legible no matter what time of day it is.
"It's much easier for us to access, review, and share incident footage. We texted an officer the video link to a theft that occurred at nighttime, and he told us, 'this is ridiculous - we don't see footage this good on a clear day, from a much closer distance.'"
Customizable Video Links and Granular User Permissions
"Because we adhere to a lot of regulations for privacy and HIPAA compliance, video access is limited to a need-to-have basis. When we're coaching staff members, we share a link to view footage for a short period of time and revoke access once it's no longer needed."
When sharing video footage, Spruill restricts access to specific users during certain time periods to ensure client privacy and HIPAA compliance. He does this through role-based user permissions and link sharing, so footage can only be accessed by a certain individual through an expirable link via SMS or email. Access to the Command platform is limited to Andrew, his Facilities Manager, the Vice President, and the Quality Control team. In the event of an incident, members of Quality Control can quickly find the footage, archive it, then send a link through SMS or email to the stakeholder. They set a viewing time frame—after which the link is revoked—to prevent unneeded access.
Faster Incident Resolution and Digital Evidence Management
"When the state gets involved with incident reports, having video footage expedites the resolution. We're in an industry where allegations may come up, and having a reliable video security system in place provides us with peace of mind and protection."
Unlimited cloud storage is included in Spruill's Command software license; any video clip that he archives is saved permanently to cloud-based storage with full traceability to the source via Audit Logs. Video and audio is also stored locally on the camera itself for up to 365 days, eliminating the need for NVRs and removing any single point of failure. Video data is encrypted both at rest (onboard the camera and in the cloud) as well as in transit to ensure there is validation of digital evidence from the camera to Command and on to authorized parties. Video archives in Command can be securely shared with individuals both within and outside the organization, with time-bound permissions to enable secure viewing of the video.
Looking Ahead: New Building Deployment
"I'm excited about the potential growth and use of the Verkada system. We're ramping up on client and staff coaching, and looking forward to how it'll impact our treatment."
The organization has just purchased a new facility—a former nursing home next door—and plans to add an additional 50 beds to the campus. Spruill also hopes to use Verkada's solution to enhance safety and relationships among clients and staff, so they can better overcome learning curves in the healing process.
"My hope is that we're able to be so successful in our work, our service is no longer needed. I don't think it'll be a reality in my lifetime, but that's our goal: to help as many people as we can."
Take the next step with Verkada's hybrid cloud solution, RSVP for our weekly webinar or request a free trial camera risk-free.