Baden Academy
A charter school strengthens security for its community
with Mathew Davis, Director of Technology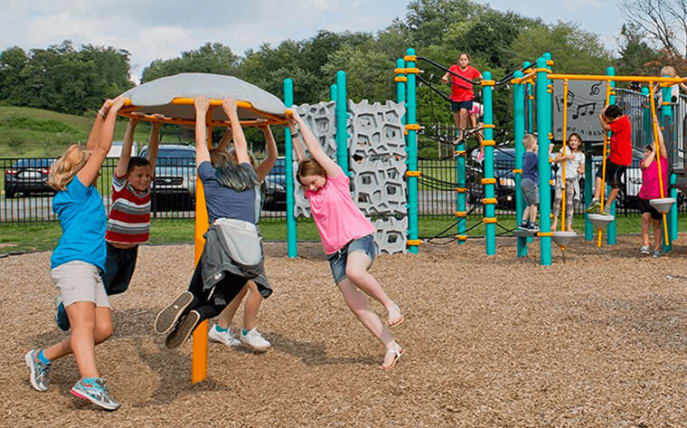 4X

Faster to Deploy

20 Hours

Hrs. Saved per Month

30%

Less Expensive
Background
Baden Academy is a Title 1 public charter school located about 40 minutes north of Pittsburgh along the Ohio River. Founded in 2009, the school prides itself on creating a supportive learning environment for all students, regardless of income or background.
With heightened awareness around school safety, Baden Academy's Safety Committee decided in 2017 to prioritize a number of school safety initiatives as part of a $2 million capital investment. Mathew Davis, the school's Director of Technology, took on researching new technologies that could enhance physical security for staff, students and other members of the Baden community.
A year into his search, Mathew found Verkada.
"Verkada is just so easy to use and easy to manage — it's a win-win."
-Mathew Davis, Director of Technology at Baden Academy
Challenge
Located off I-65, a major highway, Baden Academy is readily accessible to the outside world. School administrators wanted visibility into visitors and other people coming in and out of their campus. They also wanted to be able to easily access, share and retain video in the event of a security incident.
Mathew at first looked into traditional video surveillance systems, but he didn't have time or resources to manage network video recorders (NVRs), VPNs and the servers that would be required to enable remote access. He also wasn't comfortable with port-forwarding, a risky practice that could open up his network to external threats.
"We got a number of bids, but the equipment was expensive and hard to deal with," said Mathew.
The academy had modern IT infrastructure, but its main building was 100 years old — finding a system that was easy to install and manage was key.
Solution
After getting a demo, Mathew saw immediately how Verkada could help the academy save time and reduce maintenance costs. The academy could install Verkada's PoE cameras on its existing IT infrastructure, with no additional investments in servers or additional storage devices. Plus, it was incredibly easy to grant secure logins to administrators and other staff who needed access to the system.
"All I have to do is log in to see how my system is doing."
From a network security standpoint, Verkada eliminated port-forwarding, VPNs and complicated network configuration. This not only saved Mathew time, it reduced risk. All he had to do was whitelist a handful of domains and he was up and running with a secure system.
Results
Results have been overwhelmingly positive. "Our CEO loves it [Verkada], our board members love it — Verkada has been an amazing find," said Mathew. "We're very impressed with the system."
What's Next
As Baden Academy continues its investment in the safety and security of its community, Mathew and his team will add Verkada cameras to new locations as they see fit.
"Our CEO loves it."