Blank Rome LLP
How a Nationwide Law Firm Upgraded Camera Systems to Meet Video Retention Requirements
Khatchig Parounakian, Assistant Director of Facilities Security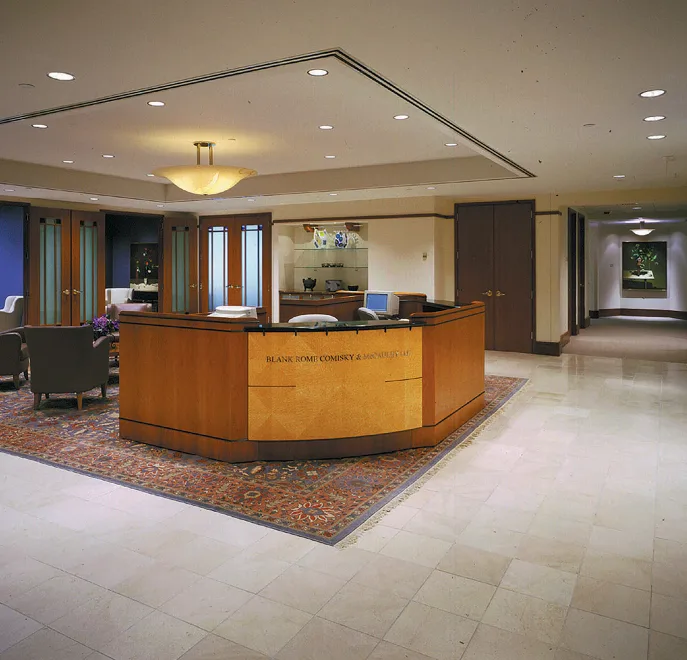 Background
Blank Rome LLP is an American law firm with 13 offices and over 600 attorneys serving clients around the world. They represent businesses and organizations ranging from Fortune 500 companies to start-up entities.
With locations that span coast to coast, Khatchig Parounakian, Assistant Director of Facilities Security, wanted to upgrade video security to ensure continued safety across several locations.
Previous Challenges
Unstable Camera Systems
"Cameras would go down unexpectedly and DVRs were having system issues repeatedly." 
The cost and time associated with troubleshooting cameras or connection issues were a substantial drain on resources. With at least 3 system failures a month, such instability was an ongoing pain that would reach no resolution without updating legacy infrastructure.
Storage Limitations
The DVRs in place were unable to meet the minimum requirement of 30 days of retained footage. With motion recording, storage capacity varied by location, making compliance with video retention and other security requirements a challenge for Khatchig and his team to stay on top of.
Sharing Footage
During annual audits, clips of footage from randomly selected dates were requested to demonstrate the functionality of the video security systems. This required a manual pull of data, storage onto an external hard drive, then conversion to a readable format to be shared shared via email. The process was tedious, inefficient and ultimately unscalable.
Why Verkada?
Save on IT Resources
From installation to management, Verkada's system is intuitive end-to-end. Khatchig shares that one of the biggest draws about Verkada was his ability to setup the camera system with minimal drain on IT resources. Additionally, the Operations team has access to the management platform, so they can function independently and access, share and archive footage as needed.
Meets Retention Requirements
"If you lose network connection with traditional DVR or server based systems, you lose footage of all the cameras connected to the DVR. With Verkada, cameras continue to record, even in the event of network outages as long as the POE is not interrupted. Once network is reinstated, footage can be recovered, since recording also occurs on the camera."
With a hybrid cloud solution, Khatchig has the confidence that footage is continuous and safeguarded from a single point of failure. With cameras that store a minimum of 30 days of retained footage in unit and unlimited archiving in the cloud, video retention needs are met and the system remains up to date with the latest security requirements.
Smart Features
With features like time, date, and grid-based search, Khatchig and the Operations team save time and optimize business operations. He shares, "The features make my life easier, and effectively meet the security needs of our firm. I'm a big fan of Verkada… there's no point getting anything else going forward."
What's Next?
With successful deployment across a few offices, Khatchig is getting ready to install the next set of cameras in their New York office. He hopes to continue expanding Verkada's surveillance system to the rest of the Blank Rome locations in the future.