Bossa Studios
How a Game Developer Secures Office Buildings with Remote Video Monitoring
Nick Warr, Head of Information Technology (IT)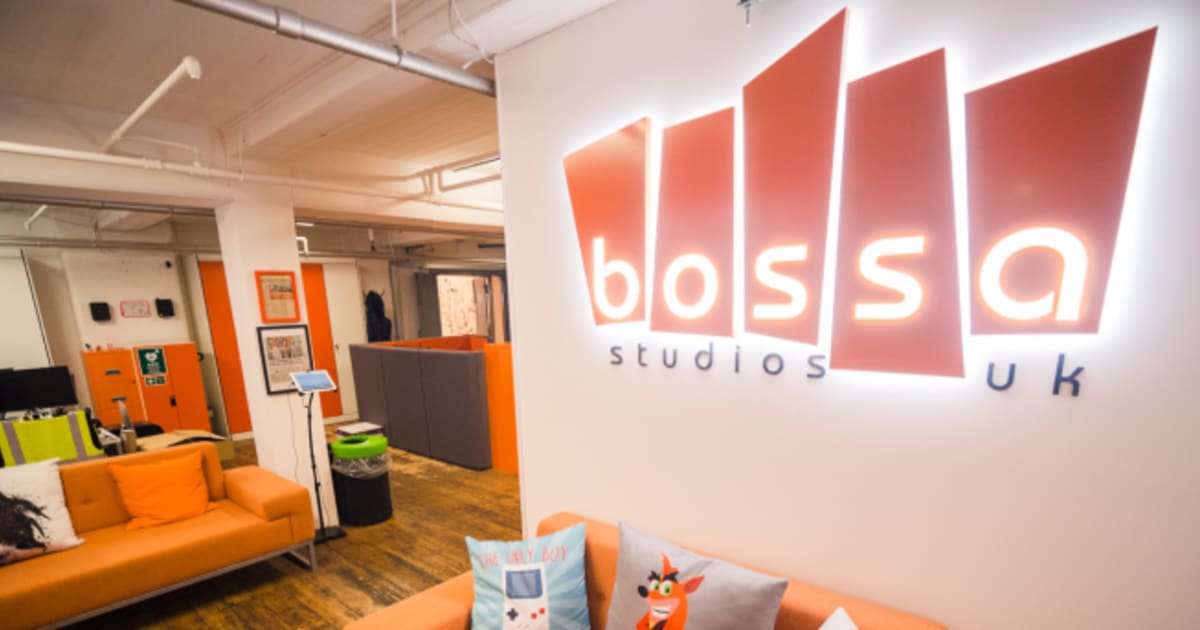 Bossa Studios is a British video game developer known for its comedic, physics-based games such as Surgeon Simulator and I Am Bread. Since its inception in 2010, Bossa has been an early adopter of cloud-based technology and is a pioneer in the Virtual Reality (VR) space.
Nick Warr, Head of Information Technology (IT), is responsible for all of Bossa's network infrastructure. He is a keen advocate for enhancing efficiency in the workplace through the use of cutting edge technology.
The Challenge: Secure Remote Access
Bossa's previous solution was a small digital video recorder (DVR) stored in a cupboard at the office. When a fire forced the Bossa team to work remotely for several days, Warr saw the need for a hybrid cloud security system that could be accessed from offsite. He reasoned that with a hybrid cloud solution, on-premise data could be backed up on cloud-based servers and restored in case of an emergency. "The fire was a warning sign that we could no longer rely on purely on-premise solutions."
"Our previous solution had limited storage space, it was a chore to constantly delete footage in order to meet GDPR requirements. The software interface was horrible, and not at all intuitive. Scaling our coverage with the DVR system would've been impossible."
Warr and his team identified several shortcomings with their legacy DVR solution, namely:
The system was expensive to scale and maintain.

The system was unreliable and came with a short warranty period.

There were critical security concerns related to remote access.

The user interface was unintuitive and difficult to navigate.

The capabilities of the technology were limited.
"We took advantage of Verkada's free trial. When the camera arrived, the deployment was incredibly fast and easy. We literally opened it up, ran a Power over Ethernet (PoE) cable to where we wanted the cameras to sit, and within a few minutes we were looking at a live feed onscreen. The hardest part of the whole process was running a bit of network cable across the ceiling."
With Verkada, Warr has a robust and reliable solution that provides him with secure remote access to live camera feeds and historical footage. Cameras are plug-and-play, so Warr didn't have to configure IP addresses or search through Dynamic Host Configuration (DHCP) logs to make sure cameras were on the right network. The ease of deployment foreshadowed even more time savings for Warr and his team; the simplicity of the system now gives them more capacity to focus on technical tasks that drive the business forward.
Cybersecurity and Remote Access
COVID-19 occupancy restrictions have accelerated the trend towards remote working; as a result, Bossa needed offsite video security access to protect employees, property, and assets. However, vulnerabilities are introduced as soon as a video recorder is connected to a network. Network video recorders (NVRs) are one of the most common entry points for malicious actors, and reports of hackers have increased exponentially in recent years.
"We really value the level of information that Verkada provides on security protocols—for instance, on how data is transmitted. It gives us peace of mind knowing how seriously our security is taken as a customer. Opening our previous DVR system to the network for remote monitoring was a cybersecurity nightmare. Now with Verkada, security is built-in and not something we have to worry about anymore. The system is secure by default due to Verkada's thoughtfully designed infrastructure and hybrid cloud approach."
Verkada's cloud-based cameras use advanced encrypted in transit and at-rest both at-rest and in-transit. Transport security is provided by TLS 1.2.; as for stored video, each camera is associated with a unique RSA key pair. Cameras are issued a public key that is used to encrypt video data, and the private key is encrypted via Amazon Web Service (AWS) Key Management Service (KMS) before being stored.
According to Warr, having a security system backed by AWS offers key benefits:
"The Verkada system makes outbound-only connections to AWS cloud services. We've eliminated a number of insecure components, practices, and protocols that we had with our DVR system such as open ports, port-forwarding, and unencrypted data storage."
Data residency was another criterion for Warr that Verkada fulfilled. Cameras in the United Kingdom utilise AWS Data Centres located in Ireland, so all data remains within the European Union to ensure compliance.
Easy to Use and Share Videos via SMS or Email
Warr is a big fan of Command, Verkada's cloud-based software platform. Accessible from any device, Command enables Warr and his team to manage physical security across multiple sites at once.
"Command's user interface is arranged intuitively so everything is easy to get to, you don't have to be super technical to get started. We're constantly receiving new feature updates at no added cost to us, so it's an investment that increases in value over time."
Following government advice to work from home during the COVID-19 pandemic, Bossa has reduced the number of people working onsite from 80 to 12. For the time being, Warr works remotely but uses Command to check and respond to incidents. Having secure remote access from any device eliminates the need to travel unnecessarily, and it takes seconds to share footage via SMS or email. With granular user permissions and audit logs, he can screen for unwarranted access and unusual user activity.
If suspicious activity is detected during after hours, Warr receives Motion Notifications to his mobile device so he is able to review footage from afar. He has also implemented an API to connect People Analytics with access control events.
"We had an incident where a stranger walked into our office and stole some laptops. Now with Verkada, we can instantly verify that people coming in are authorized to do so."
If incidents do occur, Warr or his team are able to resolve them quickly. They can immediately pick up on moments of interest by scrolling over footage using Command's thumbnail view. This saves them hours of watching through footage and waiting to find the right moment in time.
Predictable Cost of Ownership Over Time
With automatic feature and security updates, Warr can be sure he's not sitting on a depreciating asset and always stays ahead of the curve. He has also eliminated unforeseen expenses by reducing the amount of hardware required:
"Verkada is completely scalable; if I want to add more cameras, I simply plug them in and that's it. With a DVR setup, you buy a system that's good for perhaps three cameras. If you need to add six more cameras, you have to replace the whole central piece."
Data storage is another cost concern that Verkada mitigates:
"The Verkada solution is just simple and effortless; all of a sudden, video storage isn't such a big deal. In contrast, a DVR that could handle 20 cameras and keep 60 days of footage at high-resolution would require significantly more upkeep and additional hardware."
Warr has an unrivaled 10-year warranty, unlimited cloud archiving, and up to 365 days of local storage onboard each camera. He no longer needs to factor in costly storage solutions, repairs, and replacements to budgetary forecasts. He leverages Verkada as a proactive security measure that helps streamline physical security management.
"Verkada has transformed our security system from a purely reactive and preventative measure, to a valuable tool we use to proactively improve our workspace."
If you're interested in learning more about Verkada, join our Introduction to Hybrid Cloud Security webinar and see it in action.