Boys & Girls Clubs of Greater Scottsdale
How a Non-Profit Achieves Member Safety with a Cost-Effective Solution
Jon Blazak, Chief Financial Officer (CFO)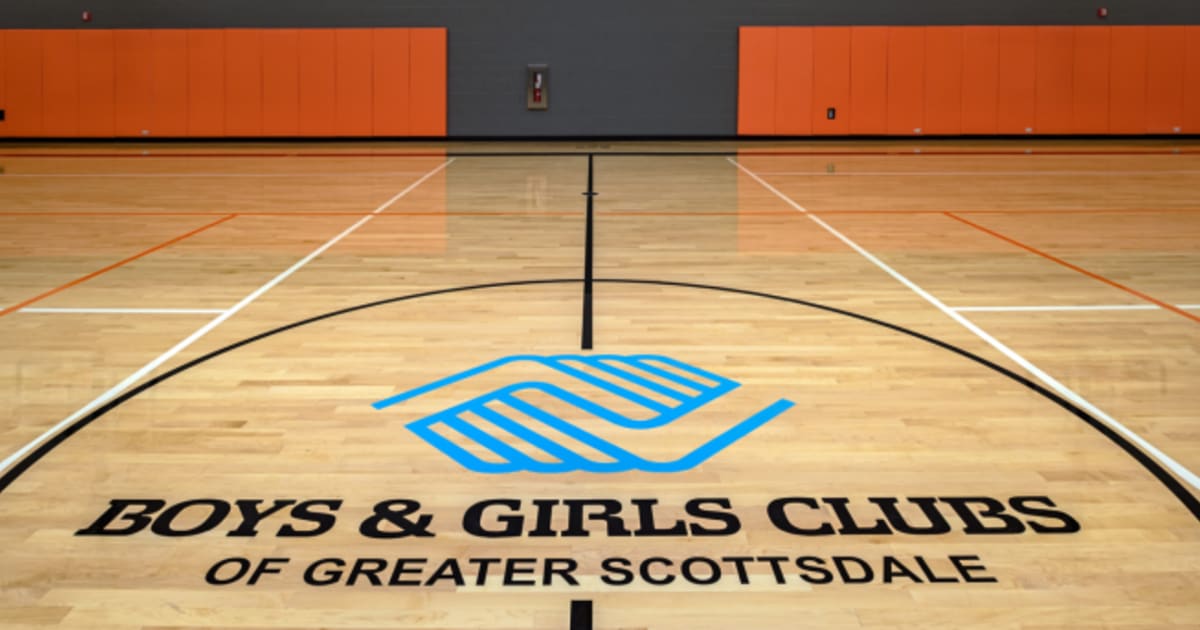 20,000

square foot buildings

$500,000

estimated cost savings

10

campus buildings
Located at the heart of Arizona, the Boys & Girls Clubs of Greater Scottsdale serve thousands of youths across nine sites in Scottsdale, North Phoenix, Fountain Hills, Anthem, the Salt River Pima-Maricopa Indian Community, and the Hualapai Nation. Within their doors, the organization offers development programs, back-to-school virtual learning, and a safe environment to help kids and teenagers achieve success regardless of their circumstances.
Jon Blazak, Chief Financial Officer (CFO), oversees operating budgets along with information technology and risk management. To support member safety across the 10-building campus, Blazak is in charge of vetting and deploying IT infrastructure—including its security system.
The Challenge
"We wanted to improve building security while being mindful of cost. Our goal was to be able to capture all the entrances and exits, improve multi-site visibility, and gain a better understanding of occupancy patterns."
Given the sheer size of the campus, Blazak required a physical security solution that could support and scale across multiple sites. Visibility over ingress and egress areas was limited, and there was no clear way to verify the foot traffic or occupancy within each building. Blazak also sought a way to proactively secure sites and quickly share video access with stakeholders.
Why Verkada?
"We chose Verkada because of its current capabilities and future functionalities, the software stack is always evolving so it's an investment that retains its value over time. The system is cost-effective, but still gives us the cloud-based technology that we need to scale efficiently."
For Blazak, Verkada fulfilled three criteria that included: system functionality, value, and scalability. With a straightforward pricing model, he has a clear view of total cost of ownership (TCO) over time for economic predictability. System upgrades and new features are deployed automatically via over the air (OTA) updates to assure that his investment is future-proofed. With secure remote access and real-time alerts, Blazak can proactively secure buildings, manage occupancy, and most importantly, keep people safe.
Remote Monitoring via Mobile, Web, or Shareable Links
"Because indoor capacity is limited due to COVID-19, we give parents temporary access to live feeds from 4K cameras in the gym. We share a time-limited link before every game so they can still watch their kids play."
Through the Command software platform, Blazak grants viewing access to live feeds and historical footage by sharing out a simple link via SMS or email. He can set a time limit for the link to expire, or easily revoke access once the game is finished. For off-site visibility, Command is accessible through any web-based browser or the mobile app: "If an alarm goes off in one of our buildings, we get notified and can immediately see what's happening from our phone or computer." Secure remote access is automatically enabled with no port-forwarding or VPN configurations required, and video data is encrypted both at rest and in transit.
Edge-Based People Analytics
"For our smaller sites, we're in the middle of billing implementation that's dependent on the number of bodies within the building. Verkada is used to cross-check what our billing system states as the current count versus what the camera system shows—being able to do that remotely has been great."
With Verkada's People Analytics, Blazak can count the number of individuals within frame and cross-reference it for billing accuracy. He also has the ability to upload photos for Face Search and filter people by attributes such as clothing, gender, and even the presence of a backpack. Motion and people detection can be enabled across all cameras, specific cameras, or a designated area within a camera. This allows him to quickly monitor site occupancy, streamline operations, and optimize staffing.
Real-Time Building Security with Proactive Alerts
"Instead of retrofitting all the buildings, it was much easier and more cost-effective for our security needs to install cameras overlooking exterior doors. The camera notifies us if anyone is detected during restricted hours."
Blazak deployed Verkada cameras to improve visibility across entrances and exits, without having to hire 24/7 security personnel or install a door security system. For the 10 buildings across campus, Blazak estimates it would've cost at least $50,000 a building—a minimum of $500,000 in total—to retrofit all the exterior doors with electronic key strikes. Alternatively, Blazak has set up proactive alerts so he and his team are instantly notified if meaningful activity or people of interest are detected. From there, it takes just a few seconds to access the cameras and share incident footage to first responders.
Flexible Deployment with Low-Bandwidth Cameras
"Cameras are plug-and-play, our own maintenance team was able to install them in about ten minutes, which led to huge time and cost savings. Even with 4K video and network constraints, we haven't had any bandwidth issues—the cameras draw almost nothing."
Blazak required a flexible, low-bandwidth solution that could be easily deployed across 10 campus sites, each consisting of 10,000 - 20,000 square foot buildings.
"Network capacity is a concern for us because we host facilitated virtual learnings, and some of our buildings are leased so we don't have control over the infrastructure."
With simple plug-and-play installation, Verkada cameras can be powered and brought online through a single PoE cable. To limit bandwidth consumption, cameras operate in a "steady state" where a stream of metadata is sent to the cloud once every 20 seconds with an uplink of around 20 kbps.
Evolving, Futureproof Technology
"We were attracted to Verkada by both its current and potential functionalities. Updates are always coming down the pipeline and the system is constantly improving. As the technology evolves and the feature set grows, we keep finding new ways that it generates value for us."
New features and enhancements are automatically deployed over-the-air at no additional cost, with no action required from Blazak's end. This ensures that the latest technology is always available for him and his team to use and explore. By leveraging edge-based video analytics, Verkada takes a software-first approach to physical security to deliver powerful, data-driven insights. "Verkada is a solution that holds its value over time. As new features are released, we keep finding new ways to engage with the system."
Predictable Total Cost of Ownership (TCO) and Maintenance
"We wrapped the first bulk purchase into a multi-year lease, so the cost is spread over the lease term. As we add cameras, sometimes we purchase them outright and sometimes we co-term the lease."
For ease of management, Blazak has a single expiration date across his entire fleet of cameras. His co-termination (co-term) date takes the average of all camera license durations, adding a layer of predictability and transparency to simplify budgetary forecasting. Through the Command License Manager, he can view and update his co-term date upon adding new cameras.
Blazak was also able to streamline—if not eliminate—the cost of maintenance with Verkada. Cameras come with automatic updates and a 10-year hardware warranty regardless of licensing time, so any expenses associated with repairs and replacements are covered. TCO is straightforward and predictable, as Verkada's upfront pricing structure consists of just two line items: the camera and the software license. Additional user seats, unlimited cloud-based storage, and US-based technical support are all included at no additional expense.
Looking Ahead: Enhancing Member Safety
"As soon as we deployed Verkada, it was very obvious that we needed it. Our camera infrastructure will only continue to grow, and we'll have more use cases for it as new functionalities are added."
Blazak is looking forward to future updates and using new features to support both operational efficiency and member safety initiatives. He also plans to add additional cameras where there is opportunity to enhance physical security.
To try Verkada at your organization, request a free trial camera or attend our weekly webinar.