City of Havre de Grace
How One of the Best Port Cities in the U.S. Keeps Communities Safe with Verkada
Jeff Thompson, IT Manager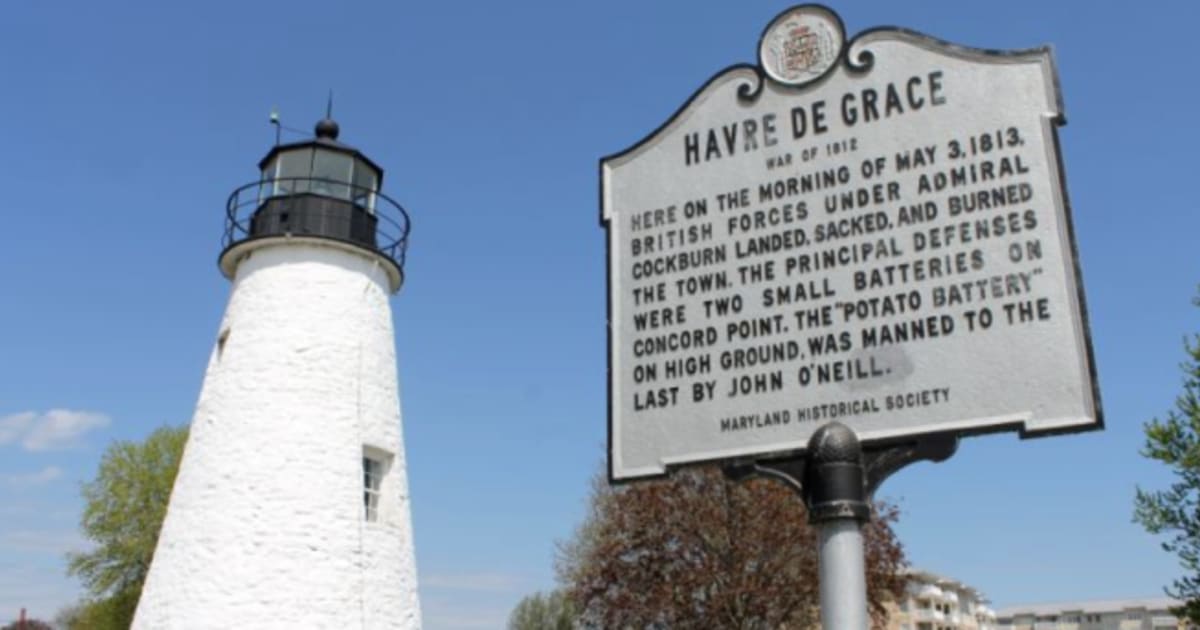 Background
Named after the French port city of Le Havre, Havre de Grace is a water town community in Harford County, Maryland located at the mouth of the Susquehanna River. With a population of about 15,000, it was honored as one of the 20 best small towns in the United States to visit by Smithsonian magazine.
Jeff Thompson, IT Manager, oversees technology for the city—including its surveillance camera system. Most of the 60-camera deployment is spread across five buildings: City Hall, Police Department, Performing Arts Center, Visitor Center, and Water Plants.
The Challenge
"User management was a hassle because each NVR had its own user database, so nothing was centralized. Plus when a hard drive went down, we would lose large batches of recorded footage."
The legacy solution was a multi-drive network video recorder (NVR) system with two major pain points concerning user access and reliability. Each NVR had its own individual user database, which made user provisioning time-consuming and tedious. To grant access, Thompson had to go into each NVR, create individual accounts per user, and set permissions. Additionally, the NVR system had an inherently high failure rate that led to severe data losses. "In the course of my time here, I've dealt with over a dozen NVR failures. Inevitably it was always the drive that had footage somebody needed."
Another challenge Thompson faced was storage limitations. "I had to prioritize specific cameras and have them set to record for a certain amount of time. For others, I had to reduce image quality by half to be able to capture more than a few days of footage." For less active areas, cameras were set to record only when motion was detected; however, they often captured unmeaningful events such as branches or animals, wasting storage capacity on the NVR.
Why Verkada?
"We wanted a solution that leverages the camera itself as the storage mechanism, which minimizes the risk of losing large batches of recorded data due to an NVR or multi-drive failure."
With Verkada, Thompson benefits from hybrid cloud infrastructure, where footage is saved both onboard the camera and in cloud-based servers hosted by AWS. This approach to video storage eliminates the need for an on-premise recorder and removes any single point of failure. As a result, Thompson is confident that the system is always recording and footage is immediately available.
Viewing Station with Customizable Layouts
"The Viewing Station gives our Police Department a live view of events happening during emergency situations. It's easy to manage as well—through Command I have complete control over how camera grids are set up. Plus, the graphics and processing power provide a fluid experience for the user."
In addition to remote access on any browser or device, Verkada's Viewing Station is set up in the Police Department Call Center so dispatchers can easily monitor ongoing incidents in real-time. With the Viewing Station, up to 36 camera feeds stream simultaneously on a display, with zero local configuration needed. As a dedicated, admin managed device, Thompson is able to customize grid layouts and ensure that only authorized cameras are displayed. "The best part is that it's effortless for the team to use—you just turn on the (viewing station) and the cameras come up."
Evolving Feature Set with Over-the-Air (OTA) Updates
"The system is always evolving, driving up its value over time. I log in, see a notification ('What's New?') and instantly have access to new features and capabilities."
With automatic system updates—ranging from firmware, to software, to security enhancements—Verkada eliminates the need for timely, manual updates. With a limited IT team servicing the entire city, these updates drastically reduce the amount of overhead required to maintain the camera system; additionally, system health alerts ensure that cameras are always up-to-date and operational. "In the two years that we've used Verkada, there has already been a tremendous amount of growth in the product and what it can do for customers. It's exciting to be part of the rocketship and I'm excited to see where it's headed."
24/7 Live Chat Support Team
"When the house is on fire, I don't have time to look for a fireman—I need help and I need it now. With Verkada I can open a chat and connect with live support immediately."
Enterprise technical support through phone, email, and live chat are available to Thompson as part of his cloud license. When issues arise, he no longer needs to find an outside vendor to diagnose the problem. He can simply open a live chat through Command, provide the camera serial answer, and get troubleshooting help at no additional cost. "Verkada has a top-shelf support team. They're knowledgeable and genuinely care about solving problems, and they always follow up. The forum (knowledge base) is nice, but having the option to hop on live chat to get help from a product expert is really exceptional. I get answers right away and that allows me to move on to the next thing on my list."
Looking Ahead: Additional Deployments and Local HD
For next steps, Thompson plans to deploy 60 more cameras to overlook the city's yacht basin, marina, and public restroom facilities. He is also looking to implement Local HD, where live high-definition video is streamed over the local network to reduce bandwidth consumption and improve playback experience.
"You have absolutely zero to lose here, take Verkada up on the free camera trial offer. By investing a little bit of time, getting the product in, putting your hands on it, playing around with it, you can see what it's all about. Chances are it's going to be a great fit for you, but if it's not, no harm no foul, send it back and move on."
Experience the benefits of the Verkada integrated access control and surveillance solution for your organization—attend a webinar or request a free camera trial today.