Cycle Gear
How a Director of IT Simplified Surveillance Management Across Multiple Retail Locations
Ed Homich, Director of IT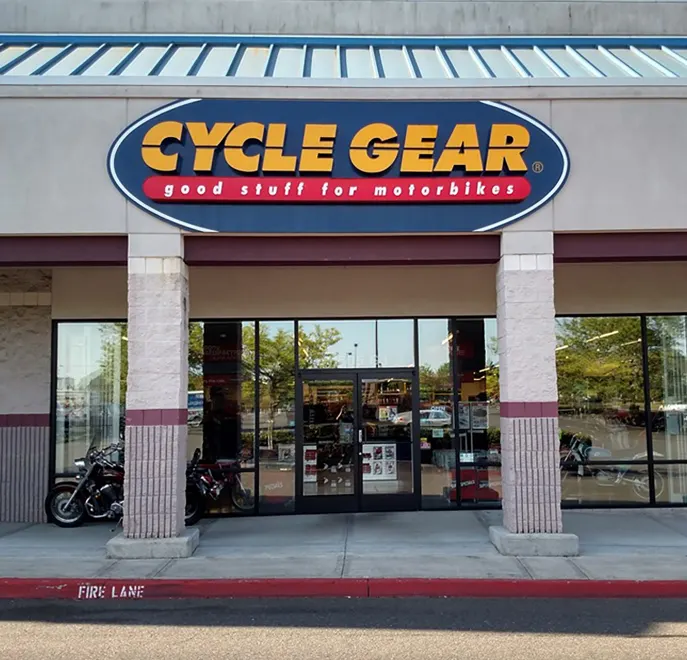 80+

Cameras

16

Locations

1

Management Platform
Background
Cycle Gear is a privately held American retailer of motorcycle parts and apparel with 146 locations across 35 states.
With facilities nationwide, Ed Homich, Director of IT of Cycle Gear needed a solution that would centralize footage across all stores and reduce management overhead.  
The Challenge
"Legacy surveillance was an issue for us. There were different types of hardware that were put in place over several decades, making the management of systems incredibly difficult."
Camera Downtime
With a mixed array of equipment in place, maintenance and troubleshooting was a challenge for Ed and his team. There wasn't an efficient way to effectively audit every camera at every location, so non-operational cameras were only discovered in the event of footage retrieval.
User Management
The different platforms also required separate logins and software, which prolonged the process of incident resolution. Default passwords stored in web-based password keepers opened their infrastructure up to potential cyber threats, and keeping track of user access was tedious for Ed and his team.
Footage Retrieval
The process of accessing and sharing footage varied across locations. Some facilities had equipment that was manageable for non-technical users; however, in instances where store managers were unable to get into the network recorder, loss prevention representatives were sent out to retrieve the footage.
Why Verkada?
"Verkada makes overseeing surveillance across locations not just possible, but really easy. The difference from a management perspective… before and after Verkada… is night and day."
Ease of Installation
When deploying cameras across locations, Ed is able to easily guide the onsite team through the setup process. Because each camera requires a single PoE cable to run, setup takes less than 10 minutes per camera. Following the hardware installation, connecting the camera to the management software takes a matter of seconds.
"The setup process is incredibly forgiving. As soon as the technician installs the camera, I input the QR code and access live footage on Verkada's software. This allows me to confirm whether its set up correctly, or it needs to be adjusted."
Remote Camera Monitoring
With features like text and email alerts, Ed is always in the know when cameras experience unusual activities. Whether he is notified of camera downtime or cameras being tampered with, he is able to quickly address the matter at hand even if he isn't physically present at the location.  
"The alerts I get from Verkada are sometimes the first thing that notify of me of power outages at our stores, especially during hurricane season. It's a really helpful feature."
Empowered End Users
"It's easy to grant appropriate permissions to different users; there isn't a narrow doorway that prevents the team from getting to the data they need."
Because of the lack of dedicated IT resources at each location, Ed needed to make sure that staff members could easily navigate the system without technical training. With Verkada's easy to use solution, his team became acclimated to the system in no time.
Ed shares the additional value add Verkada brings to the store managers of the retail locations when it comes to managing staff and employee productivity. "Managers can quickly pull up footage to see what's happening onsite… the feedback from the team has been really positive."
Additionally, executives quickly learned to access the cameras to monitor the development of new facilities, demonstrating the usefulness of video surveillance in non-emergencies.
What's Next?
Currently, over 80 cameras are deployed across 16 Cycle Gear retail stores. Ed has plans to implement the Verkada solution to a dozen other stores across the United States and is happy to share that he has "found his solution."