GEM Supply
How GEM Supply Caught a Thief in the Act with Verkada Alarms
Dan Biechele, Comptroller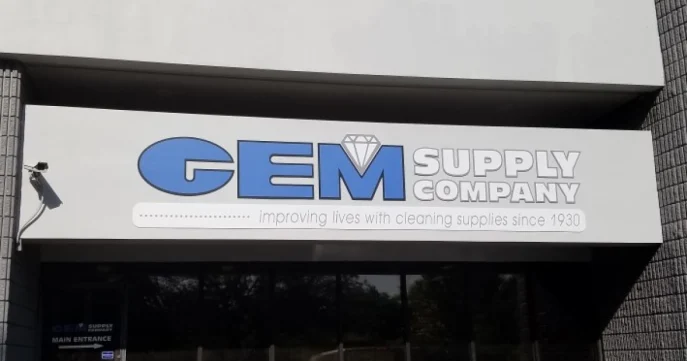 5+ years

partnering with Verkada

44 cameras

integrated with Alarms

3 minutes

from alarm raised to police arrival
GEM Supply Company is a family owned-and-operated janitorial and cleaning equipment sales company with facilities in Orlando, Tampa, Lakeland, and Ocala, FL. The company provides retail and distribution for its business customers and has extensive warehouse space at its facilities. 
As the GEM Supply's Comptroller, Dan Biechele has a wide range of responsibilities across finance, human resources, and physical security. He leverages Verkada's integrated video security and alarms solution to optimize business operations, as well as prevent and detect theft.
The Challenge
"We previously had a DVR system onsite that was antiquated. Accessing it for research purposes to track down all the events that occurred was not a lot of fun."
Dan had discovered, largely by chance, that an employee was stealing from the company. The difficulty of managing that investigation and prosecution was one episode that made him reassess their current security vendor's performance, which fell short in several critical areas:
Legacy DVR system was difficult to deploy, could not scale easily & required onsite equipment that was itself vulnerable to theft;

Retrieving & sharing video with law enforcement was difficult to manage;

Cloud capabilities & advanced security features were non-existent.
A live demonstration of Verkada opened Dan's eyes to the benefits of a more innovative, comprehensive, and capable solution – GEM Supply was ready to make the leap to a fully integrated, modern security system.
Verkada's Solution
"We had a span of about four weeks with multiple break-ins and thefts. Just having regular cameras wasn't working. I reached out to Verkada and they said, 'We can get this up and running in about 15 minutes and you can be protected.' I was ready to try it."
The company's current Verkada deployment includes devices across several GEM Supply facilities in Orlando, Tampa, and Lakeland: 
It's an implementation that is custom tailored to meet GEM Supply's precise needs for service and performance.
Respond to Crimes Quickly & Effectively
"We enabled the cameras and the alarm, and then 20 days later we were able to catch the perpetrator and charge him with all three crimes."
Dan used a clever approach to catch his thief. Previous break-ins, which had resulted in losses of over $5,000 from their Orlando facility, had taken advantage of a damaged section of wall in the building, as well as a gate that could be forced open. Dan had the wall repaired but left the gate as is, except now protected by Verkada's alarm system and with cameras throughout the facility.
When the alarm was triggered afterhours, Dan received an immediate notification from Verkada's professional monitoring team. He checked the cameras and was able to find the intruder and direct the monitoring team to notify law enforcement. Dan was able to watch the police search and arrest as it happened in real-time.
Dan was also able to share zoomed footage from previous incidents with detectives, who matched images of the thief's tattoos to charge him with all of the break-ins.
It was a comprehensive victory for GEM Supply and the satisfying end to a frustrating run of crimes.
Simple & Fast Deployment
"It's incredibly simple. We literally had it set up on the phone in about 15 minutes, everything that we needed to do: set the schedules, set the access, set the whole system up and it was off and running."
Verkada systems are purpose engineered for fast and simple deployment. No dedicated motion sensors or panels are required: each camera, with custom firmware and software, is a motion sensor that responds intelligently to events. That was a huge benefit for Dan: several of their buildings are older and built for different purposes originally, so having Verkada cameras be plug-and-play meant no extensive electrical modifications or equipment investment was required.
Getting the system online was just as fast. With Verkada Command, Dan found that viewing, playback, archiving, and sharing could be easily managed from his desk or remotely via the app. All videos are watermarked with date, time, camera ID, and location, to provide total assurance for authenticity and accuracy. Digital zoom allows him to get a close-up look at events and make better, more confident security decisions.
AI-Powered People Analytics Minimize False Alarms
"With our previous solution, motion detection was not an option – I'd be answering phone calls at four o'clock, five o'clock in the morning, every night. The fact that Verkada's system detects humans and only triggers when it sees a human is the key to the system for me, because it solves the problem of false detection."
Verkada's edge-based People Analytics is a powerful upgrade over simple detection technologies. Features include:
Face Search rapidly finds faces & matches them to existing or uploaded faces;

Person Attributes can find matches according to a wide range of inputs, including clothing color, gender appearance & more;

Person History accelerates investigations by showing all people captured by cameras;

Person of Interest proactively generates alerts when persons matching a preselected profile are detected;

Occupancy Trends automates foot traffic monitoring in critical locations.
For GEM Supply, People Analytics is a game-changer that allows them to improve security without the headache of false detection events (like this feline intruder). 
In contrast to earlier that day, the cameras detected the movement of a human thief who triggered the alarm.
The ability to differentiate between animals and humans has made response more efficient and accurate, effectively reducing exposure to law enforcement fines for false alarms and the operational burden on staff.
What's Next for GEM Supply
GEM Supply Company was early to leverage the benefits of trusting their security to Verkada. The company is growing and a newly acquired facility in Ocala is due to be outfitted with cameras soon.
"Since we've been using Verkada, it has been easy to use, easy to implement, and very flexible. Support has been great, service has been great. Everybody I talk to who mentions anything about cameras, I have to pull my phone out and pull up the cameras in the building and show them what it looks like. They say, 'I can't access my cameras that quick!' and I tell them, 'That's why you should use Verkada.'"
---
Interested in learning more? Request a free Verkada Alarms trial, or sign up for an upcoming webinar to see how Alarms integrate seamlessly across video security, access control, and sensors.