Helix
How a Leading Genomics Company Uses Sensors, Cameras, and Access Control to Secure Critical Areas
Stinson Lamb, Associate Director of Facilities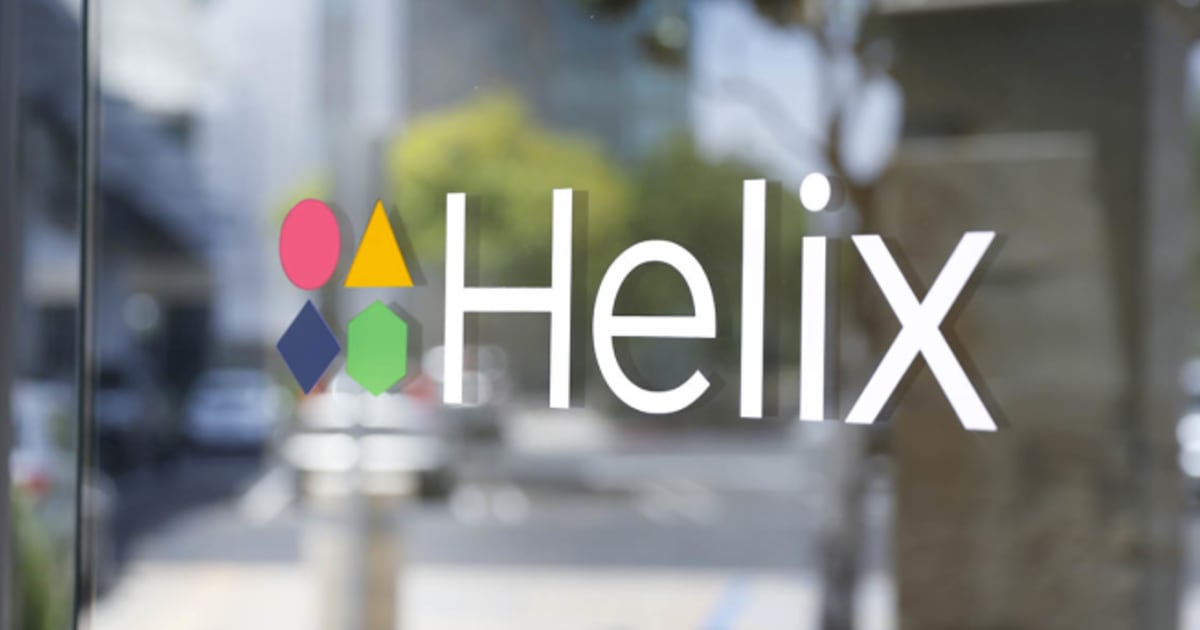 24

doors secured by Verkada

400+

onboarded users

20

investigation hours saved per month
Helix is a healthcare organization that provides high-quality genomic data, along with clinical expertise and scientific guidance. Through their end-to-end platform, Helix enables health systems and life sciences companies to integrate genomic data into routine clinical care. In doing so, they help make personalized healthcare more accessible and accelerate the pace of genetic discovery. Other aspects of population genomics that Helix supports include recruitment, engagement, research, and disease screening.
Stinson Lamb, Associate Director of Facilities, manages building operations across locations spanning from San Diego to San Mateo. As part of his responsibilities, he oversees environmental health, safety, and security across facilities that include one of the world's largest genomics-focused CLIA-certified and CAP-accredited laboratories.
The Challenge
"Our biggest problem was that our video surveillance and access control systems were dissociated from each other. Due to that, we had a hard time verifying people who came onsite and badged into our secured lab areas."
He inherited disparate access control and security cameras that were facing End-of-Life (EOL). In order to find events, he would have to log into two separate systems and search through hours of data in the archives. Additionally, the security camera system was strictly on-premise and had no remote monitoring capabilities.
Why Verkada?
"With Verkada, the integration between access control and video security is seamless. Door events are automatically synced with security footage, so we are able to close investigations in minutes rather than days. The ability to remotely access, share video, unlock doors from the mobile app has also been a huge time-saver."
With a natively integrated system like Verkada, Lamb can immediately associate any door badge or environmental event with its corresponding video footage. He estimates saving over 20 hours a month by automating a formerly manual process. He can remotely unlock doors, set user permissions, search and share footage straight from his mobile device. He has also deployed environmental sensors to proactively monitor for environmental changes in laboratories housing critical technology.
Protecting Data Center Equipment with the Environmental Sensor
"We have environmental sensors deployed in our data centers to prevent uninterruptible power supply (UPS) failures. Temperature is the main one we monitor for, along with volatile organic compounds; I'm notified via SMS if thresholds fall out of a preset range."
While access control and video security keep perimeters safe, Verkada's environmental sensors protect equipment against internal threats—such as sudden changes in temperature, humidity, and air quality. By monitoring for air quality, he maintains environmental conditions at an optimal level to safeguard equipment from immediate damage and increase the lifespan of the technology. He has set custom thresholds for certain variables, and is proactively notified by SMS text if any anomalies occur. From there, he can directly access and investigate sensor events on his mobile device via the Command app.
"Usability was a huge factor in our decision to go with Verkada. Being able to manage building security through a mobile app is much easier than having to VPN into an on-premise system at the lab."
Native Access Control and Security Camera Integration
"The integration between access control and security cameras is key for us. We have Verkada cameras overlooking all perimeter doors to confirm the identity of anyone who enters controlled spaces. This way, we can quickly ensure that: (1) they have the right to access and (2) if there's an event, we have an exact timestamp of when that incident occurred."
To protect patient health information (PHI) within controlled spaces, onsite access is highly restricted. He gates entry into critical areas with access control, and monitors these access points with cameras to validate identities. With Verkada's natively integrated platform, any door-based event is automatically synced with the corresponding video footage. "There is a video feed associated with any door event. If we have a lost badge, we can identify the right individual, or promptly restrict access." He is able to swiftly review and resolve investigations in minutes, instead of searching through data for hours
Access Control with Remote Mobile Unlock
"Being able to remotely unlock doors for vendors or anyone onsite has been extremely helpful. One of the best features has been the ability to instantly see and jump between key events at each door. Instead of trying to figure out when an event occurred and scrolling through huge amounts of data, Verkada makes it easy to find what we need.
Through the Verkada Pass App, credentialed employees can tap to unlock doors they have access to. Stinson can also directly manage users, grant and revoke mobile access, and view a history of door unlocks. In the event of an emergency, a custom Lockdown scenario can be activated to rapidly secure sites from afar. The Command software platform is also accessible via mobile or any web-based browser so investigators can review and manage all physical security events in one place.
Role-Based Access Control and Personalized User Permissions
"We currently have over 400 members of our organization with tiered access levels depending on their roles. To protect PHI, video access is also limited to certain users on our security and facilities teams."
With Verkada, Stinson has provisioned employees with granular permissions for both door and video access. Entry into certain areas— such as the laboratories, administrative, and receiving areas is restricted three levels: (1) General admins, (2) Receiving access, and (3) Central lab access.
As part of their privacy policy, security camera access is limited on a need-to-have basis. "Our internal security team has access to all video feeds, as does our physical security team. Our facilities team is able to grant user access, adjust access levels, and onboard new people." Incident footage can also be saved to unlimited cloud-based archiving and shared out to stakeholders via direct link, SMS, or email. "If an issue arises, we're able to quickly share the video with our legal or HR teams."
Looking Ahead: Access Control, Cameras, and Sensors
"Having an integrated solution has been a blessing for the team and Helix as a whole. Our internal information security team loves it, our physical security team is extremely grateful for it, and our legal team is able to get the data they need to resolve any issues that come up. We'll be adding additional sensors and door panels, as well as deploying Verkada to another lab and our headquarters."
Stinson is planning a rollout for another lab in San Diego and the headquarters in San Mateo once the current system reaches EOL. He is looking forward to strengthening and streamlining security management across these facilities.