Mayfield School of Portsmouth
How a School Grant is Enabling Security Innovation at a UK Campus
David Jeapes, Head Teacher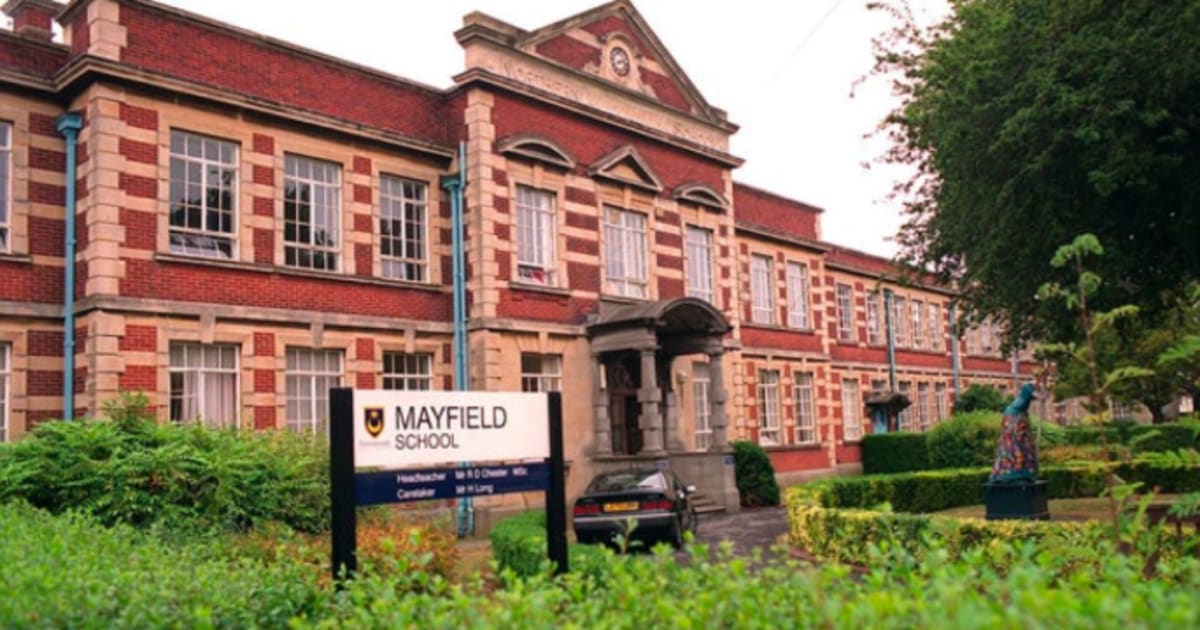 Mayfield School of Portsmouth, one of the small but growing number of 'all-through' schools in the United Kingdom, educates 1,500 pupils ranging from preschool through Year 11. By pairing high academic standards with an emphasis on extra curriculars, students are provided with a wide range of experiences that cultivate curiosity and hands-on learning.
In 2019, Mayfield School received a multi-million pound grant from the Department for Education (DfE) for a complete campus rebuild and a new Science, Technology, Engineering, Arts, and Maths (STEAM) centre. As part of the rebuild, head teacher David Jeapes, was required to upgrade the school's CCTV system, which was decades old and semi-operational.
"Our legacy CCTV solution included a patchwork of cameras that were installed at different points in Mayfield's 90 years of operation. The variation in camera quality and functionality made it difficult for us to use video footage as an effective means to resolve campus incidents."
After evaluating several vendors, David Jeapes chose to invest in Verkada's cloud-based CCTV solution for its ease-of-use and adaptive technology.
Why Verkada?
Easy to install and use for incident resolution
"After a few minutes of using Verkada, the confidence I felt in using the system was tenfold what I felt with our old (CCTV) setup. I'm able to find and share footage right from my mobile phone, instead of burning it onto a DVD to handoff for review."
During initial stages of deployment, the upfront time required to install cameras across campus was a primary concern for David Jeapes. However with Verkada's plug-and-play installation, cloud cameras were online and accessible in minutes. "The best part is that cameras also store footage within the device itself, so we no longer need to run cables back to a central recorder or hard-drive."
Once cameras were installed, David Jeapes was able to log into Command, Verkada's management software, to access, save and share feeds from a single screen. "The interface is extremely easy to navigate. I can quickly pull up clips from a specific date or time without spending (what was) hours scrubbing through footage. If I don't know precisely when something occurred, the time lapse feature allows me to review hours of footage in seconds."
Compliant with GDPR requirements
"The ability to set granular permissions with (Verkada) has allowed me to grant access to more of my team. Certain faculty members are authorized to view the sites they oversee, and even then, I can set limitations on what they're able to do with that access."
To ensure compliance with statutory requirements in the UK, David Jeapes had to conduct a security audit prior to the implementation of Verkada's solution. After checking off key GDPR requirements including role-based access, audit logs and two-factor authentication for identity verification, he felt that the right protocols were in place to ensure data privacy.
"Knowing that Verkada will continue to evolve to meet the latest compliance standards is a huge relief for my team. The solution is great for both the improvement of physical and cyber security."
Intelligent features that aid in emergency response strategies
"I'm able to be more thoughtful about our approach to physical safety because Verkada provides a level of insight (about campus activity) that I didn't have before."
Due to the large student body and expansive campus, it's imperative for David Jeapes and the 200 staff on campus to be trained and aligned in response to emergency situations. "When we last did fire drills, I used Verkada's heat map technology and multi-camera playback to analyze how to manage traffic through different corridors, stairways and exits. The ability to pinpoint where blockages exist, then develop solutions as a precaution, makes all the difference for any high-risk situation."
Additionally, features like people counting and bounding boxes makes it simple for David Jeapes to visualize how activity varies throughout the day. "Through observing patterns of traffic throughout our buildings, we can identify where we might need additional staffing and where we don't. I can better allocate the resources we have on campus."
Evolving technology that unlocks new potential
"The speed at which Verkada is able to build new capabilities on top of the existing platform exemplifies what we hope to teach our students--that technology allows for limitless innovation."
With software updates that introduce new capabilities, David Jeapes sees Verkada as an investment that increases in value over time. "Since using this (CCTV) technology, there have already been a countless number of advancements; when I login, I get notifications of 'What's New' on the platform. It's free, requires no work on my end and speaks to Verkada's love for innovation and technology.
In a nod to Verkada, the new STEAM building in the school will be named after the company. "We are really looking to partner with companies that are innovative, and are cutting edge, because that's what we aspire to deliver in those innovation labs that we've created. There's an actual synergy between what we're trying to teach in our innovation labs and the culture of the Verkada team."
What's Next?
David Jeapes looks forward to the continued partnership with Verkada and hopes to explore additional capabilities with the CCTV solution. "Something on our list is streaming the displays of lunch menus outside the canteen; that way, students can make their choice before arriving, move through lines quickly, and enjoy their mealtime. We're also looking into streaming dance and drama performances. "
If you're interested in trying Verkada's CCTV solution for free, claim your 30-day trial camera today!