Muhlenberg County Public Libraries
How a Public Library System Simplified Surveillance Management with a Centralized Platform
Luke Waltrip, System Administrator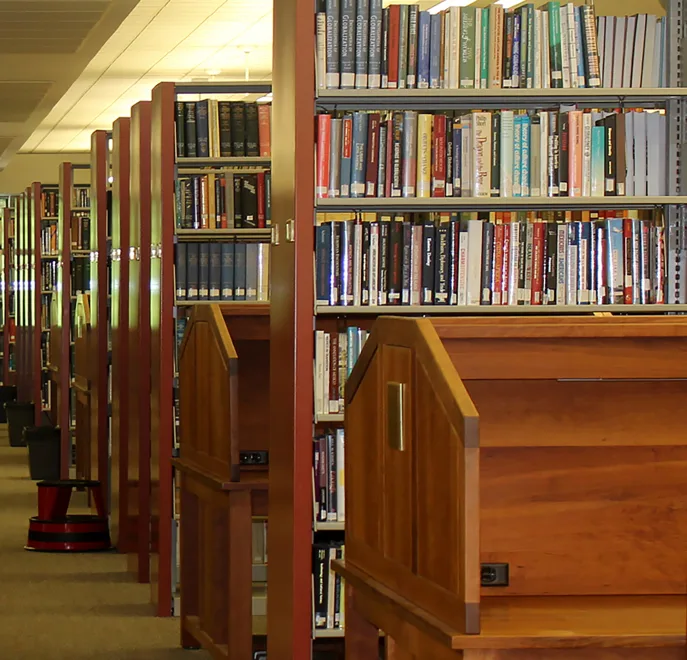 Zero

NVRs/DVRs

10-Year

Product Warranty

20 kbps

per Camera
"I like that sharing camera access is easier with Verkada. I can show other people who aren't in the room with me what I'm looking at. That's important for us."
— Luke Waltrip, System Administrator, Muhlenberg County Public Libraries
Background
Muhlenberg County Public Libraries (MCPL) operates three locations throughout Muhlenberg County, Kentucky. Their mission is to encourage lifelong learning. They promote the benefits of reading, present educational and entertaining programming for all ages and provide technology access. While they had a working surveillance system, it didn't provide all the features that they were looking for.
The systems MCPL used were outdated and hard to manage. When construction was scheduled for a few of their locations, their System Administrator, Luke Waltrip, recognized that it was the perfect time to upgrade their technology with a new video security solution.
Challenges
"With our old system, you basically had to pick which location you wanted to look at. You couldn't see just an overview."
Use of Multiple Solutions
Previously, Muhlenberg County Public Libraries was using a Hikvison system that limited the team's ability to view footage. Luke recalls, "We have multiple locations, and with the Hikvison system, you can only view one location. If you needed to see another location, you either had to physically go there or try to use it remotely. It was very clunky." He supplemented with Nest cameras to enable viewing of high-traffic areas, but recognized that this patchwork-style deployment couldn't keep up with the libraries' needs.
Inability to Scale
Using multiple solutions made it difficult to scale as their security needs grew. One system only allowed them to see everything when they were on site. The other system only ran on the cloud. If any of the libraries lost internet connectivity or had a power outage, those cameras wouldn't work.
Limited Team
With the help of an assistant, Luke is responsible for all of MCPL's IT tasks and challenges, as well as most of the purchasing and payroll. He needed a solution that could be set up quickly and managed by one person. The legacy system that the libraries used worked in some capacity, but caused a lot of headaches. Luke wanted a solution that offered better technology and made things less complicated.
Why Verkada?
"I got a demo of Verkada, where I could see the image quality and the features. That really helped me make the decision."
Simplified Visibility Across Multiple Locations
When it came time to upgrade the security system, Luke knew that having the ability to see specific areas in multiple locations would be a huge improvement. Initially, he was considering a traditional solution, but Verkada's flexibility and ability to create an overview of certain cameras stood out. "I can create the grid that just shows me the cash registers and entrances of all of our locations in one screen. With the Verkada system, we have more visibility and coverage," says Luke. This allows the staff working at MCPL to save time because they're able to monitor the spaces that matter most across locations.
Risk Mitigation
Verkada's system helps Muhlenberg County Public Libraries mitigate risk and ensure employee safety by enabling them to see what's going on outside their locations. "I like being able to share one camera and set a long timer on it. For example, we do this on our back parking lot. It's great for nighttime when we close." Luke explains, "The staff likes to be able to see their cars before they go out the back door. Verkada's system allows me to share that one camera." The installation of additional cameras will help make areas like this safer, and easier for the staff to monitor.
Instant Footage Sharing
Luke mentions that he shares camera access via SMS and weblink. Whether someone else on the team needs to take a look at the front entrance or Luke wants to add a link to the back door camera for anyone leaving the office at night, Verkada makes sharing camera footage easier than ever before.
What's Next
"I'll have a better idea of what I'm missing after we reopen to the public. Once I see where people are wandering, we'll get a better idea of where I need to be watching."
Implementing the Verkada video security system gives Muhlenberg County Public Libraries access to the technology and features they need in multiple locations. It empowers the staff and allows access to footage, from anywhere.  
To increase safety, Luke will continue to install cameras across the open library locations. Then, once the renovations are completed and the other locations reopen, he plans to install additional Verkada cameras there as well. Luke and the MCPL staff are confident that the Verkada solution will meet their video security needs—both now and in the future.