Rapha Racing
How Rapha Racing Centralises Security Operations for Global Clubhouses, Stores and Cafes
Justin Maynard, Retail Technology Manager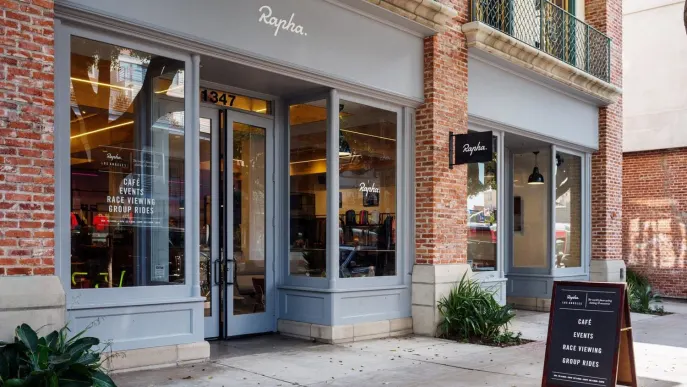 Rapha Racing, a leading global sportswear brand, has made its mark not just with its quality cycling gear but with an innovative retail approach: the clubhouse. Their first clubhouse opened its doors in 2012 on Brewer Street in London, providing a social hub for the cycling community to come together. Today, the brand boasts 23 permanent clubhouses worldwide, spanning from Tokyo to Mallorca to New York.
The heartbeat of Rapha's clubhouses are not just the sales of its beautiful cycling apparel but the community it nurtures. Hosting events, broadcasting races, organizing social rides, and creating spaces for conversations, the clubhouses are a haven for cycling enthusiasts. Moreover, they have been instrumental in the brand's international expansion.
Justin Maynard has been an IT professional for over 20 years and spent the last 6 years at Rapha Racing spearheading their global technology strategy. As the Retail Technology Manager, he designs the digital infrastructure that powers Rapha's unique retail strategy, thoughtfully merging experience and commerce throughout their worldwide locations.
The Challenge
"The clubhouses serve as both a retail opportunity and a means of community engagement. Rather than shops, most of our locations have cafes in them; they're a destination for somebody to go and have a coffee as well as shop for cycle clothing."
Often stationed in high-end retail parks, Rapha's globally renowned clubhouses offer an innovative way to move archive stock and test new markets. But owing to the short-term nature of some pop-up locations, investing in a full-fledged internet connection would incur a yearly cost. As a workaround, Rapha opts for 4G or 5G connections, but traditional CCTV usage could quickly consume resource bandwidth.
The Manchester Council also presented requirements around public safety, which had to be met in order to obtain a certain license. Among these stipulations were:
Mandatory training for designated staff members.

A thorough security assessment for the establishment.

A risk assessment within 28 days of the license grant or variation.

A documented security and response plan.
Why Verkada?
Justin was prepared when the request from the Manchester Council came through. Rapha had recently transitioned to Verkada, a decision that provided immediate return on investment. 
"Verkada was a game-changer. It met our needs perfectly, ensuring both our team and patrons remained safe."
They were equipped to uphold rigorous, accessible, and streamlined security operations, ensuring alignment with Manchester Council's protocols for public safety. Justin also centralized global security operations behind the intuitive Command platform, an invaluable tool for achieving efficiency at scale.
Scaling with Ease Around the World
From the bustling streets of San Francisco to the historic corridors of Munich, Rapha prides itself on its diverse footprint. Justin's choice of the Mini Dome Series as a proof of concept was an exploratory step into the world of Verkada. "It was my first purchase, and I was immediately impressed by the simplicity of the system." 
As he expanded Verkada's deployment into Munich, they prepared additional plug-and-play installations, including fisheye cameras with dynamic viewing options and digital pan-tilt-zoom, "What stands out about Verkada is how easy it is. I was able to oversee installations in San Francisco and Taipei remotely. I wasn't on-site, but I could input the cameras and assist the engineer with the installation from anywhere."
The benefits didn't stop at installation. The Verkada platform's centralized management system meant that Justin could grant varying levels of access to different team members across the globe, from the clubhouse personnel to the retail teams. He highlighted, "Being able to set role and site-based permissions has been invaluable when managing global teams."
Protection Against Retail Shrinkage
"The ability to quickly locate, save, and share critical footage in seconds has been integral to our loss prevention strategy." 
With Verkada, global teams gain objective video evidence and protection against common sources of retail shrinkage – from returns fraud to shoplifting. According to the latest National Retail Security Survey, shrink is now a $100 billion problem; over half of retailers reported that external theft, and Organized Retail Crime (ORC) in particular, increased by 26%. Onsite security guards and patrols comprise just one layer of security; Justin also has the option to enable motion alerts and professional monitoring for added protection. He can turn any of his cameras into a real-time alarm system, capable of detecting threats as they happen, rather than simply reviewing footage after the fact.
"The speed and precision with which we can retrieve and share incident footage is unmatched. With Verkada, we're not just reacting to theft – we're actively preventing it. It's been pivotal in our efforts to combat the rising challenges of retail shrinkage."
Automatic Updates and Continuous Enhancements
Rapha Racing's evolution in the retail landscape is underscored by a commitment to using the best technological tools available. Their eye is on Verkada's advanced analytics, potentially tapping into occupancy and footfall trends to optimize both security and customer insights.
Verkada's Helix video search and integration engine also opens new possibilities for mixed use cases across Rapha's sip-and-shop establishments. Though early in the implementation of their new point-of-sale (POS) system, the potential of seamlessly blending it with Helix holds promise for enhanced fraud prevention and faster investigations.
Embracing Verkada's continuous updates and innovations, Justin is empowered with their future-focused approach: "I'm very keen on new technology. I'm always eager to see what's evolving, and excited to be part of the ride."
---
Join our webinar to learn more about Verkada.