Smoker Friendly
How a Retailer Eliminated False Alarm Police Calls with Verkada's Integrated Alarm Solution
Regan Bartley, Owner and Marketing Director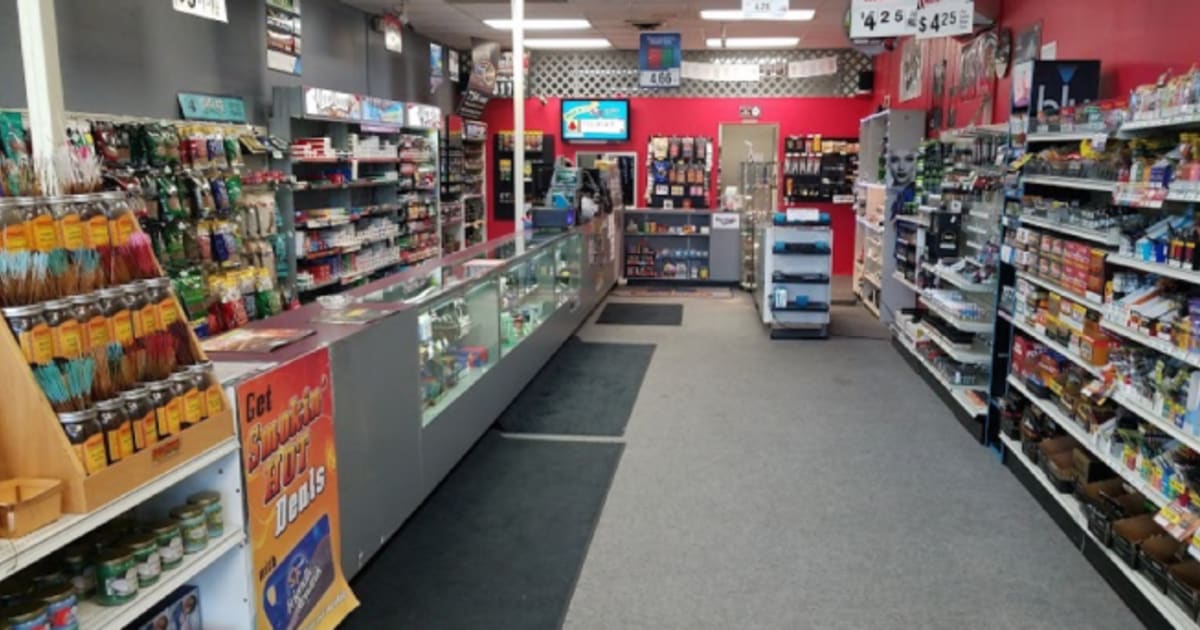 42

store locations

Zero

false alarm dispatches

+$150,000

annual savings across the chain
Founded in 1997, Smoker Friendly is a family-owned retail chain with 43 locations throughout West Virginia, Ohio, and Maryland. As a co-owner alongside her brother, Regan Bartley leads the growth of the business and diversification of product lines. "Because we're young owners, we stay ahead of the curve by keeping up with new technologies. This is how we set ourselves apart from other outlets, and it's proven to be very successful."
Bartley now has a seamlessly integrated system where alarms, access control, video surveillance, and sensors are centralized on one cloud-based platform. "We decided to invest in a new security and alarm solution to remove inefficiencies we had with our previous system."
The Challenge
"We received about 20 false alarms a month; each police call cost us a minimum of $500 and scaled exponentially. The monitoring company would also charge an $85/hour service fee for any little change, whether it was onboarding and offboarding employees, or changing the code to arm and disarm alarms."
The previous security solution was a dissociated alarm and surveillance camera system managed by a third-party monitoring service. This meant that anytime the alarm was triggered, Bartley and her store managers had no way to view and verify the cause without going onsite. If an alarm went off and the emergency contact didn't answer, the third party would call the police based on their discretion.
"We needed more scalability and remote visibility into alarm triggered events in order to reduce the amount of false alarms and eliminate unnecessary police calls."
Why Verkada?
"There have been zero false police calls since switching to Verkada, saving us over $150,000 annually across all stores."
The cost of false alarms has been entirely eliminated since deploying Verkada. As an end-to-end solution, Verkada owns the entire technology stack from hardware to software, and offers a 24/7 professional alarm monitoring service. Cameras, access control and alarms are integrated on an intuitive cloud-based software platform, Command, which is accessible from a mobile app or any web-based browser. Bartley and her store managers can also independently monitor stores, and do so from anywhere.
Native Video and Access Control Integration with Custom Alarm Settings
"If an alarm is triggered, I receive a text or email alert with a link to the video footage. I can immediately see into the store, determine what the cause is, and decide whether it warrants a police response. In case I don't answer their call, Verkada's 24/7 professional monitoring service will verify the triggered event via video security and call the police if needed."
With a consolidated solution, Bartley and her team no longer spend hours sorting through hundreds of alerts and paying for billing fees across disparate systems. All Verkada devices—inclusive of alarms, cameras, sensors, and access control—are seamlessly integrated on Command. This allows Bartley to create customized alarm settings that trip based on video security, access control, and sensor-based events. With motion grids, Bartley can isolate motion alerts to specific areas to reduce false alarms. If unusual after-hours activity is detected, she is immediately notified with a link to the corresponding footage. If law enforcement needs to be contacted, it takes only seconds to share live video or historical footage via SMS, email, or a direct link.
Ease of Use and Management
"I can easily control and make changes to the system without third party involvement, which saves us about $500 in monthly service fees per store. Verkada's pricing model is straightforward, we only pay for the hardware and the software license which includes unlimited user seats, cloud archiving, and technical support."
Rather than having to go through a third party, managers have immediate access to footage and can independently share it with stakeholders directly. This has eliminated the $85/hour service fee of having their previous vendor execute backend changes for them. "It was frustrating because of the lack of due diligence on their end. We would call them to fix an alarm situation, receive a bill for it, then find that they hadn't fully fixed it."
Verkada's pricing model simplifies the cost of ownership to just the alarm professional monitoring license and sensors. With a 10-year warranty on all hardware devices, and US-based technical support included, Verkada makes budgetary forecasting predictable and easy to manage while lowering unpredictable costs. "We've eliminated the service fee associated with going through a third party every time."
Secure Remote Monitoring from Mobile or Web
"Managers can independently check on their stores from an iPad, even when they're not onsite. With the sheer number of stores and customers we have, Verkada verifies any ongoing incidents through its professional monitoring service. We no longer need to worry about attending to every single event at 2am."
With a software-first approach to security, Verkada provides site managers with secure remote access to the Command platform from the mobile app or any web-based browser. No complex configurations, VPNs, onsite servers, or plug-ins are required; upgrades are deployed automatically across product fleets, ensuring that Bartley always has the latest in technology. For a chain retailer, this flexibility makes it simple and straightforward to safeguard people, goods, and property from anywhere in the world. "At no additional cost or action from us, the system is always evolving and we gain access to new features and improvements. It gives us the peace of mind of knowing our investment is future-proofed, and will stand the test of time."
Looking Ahead: Expansion Across Additional Stores
"Security management is simple and easy with Verkada, everything from cost- and time-savings to the quality of the products and service. It's worked so well for us that we're planning to set up alarms and cameras at more locations, so site managers can have a foothold on their stores when they're not onsite."
As the chain retailer continues to grow, Bartley and her team are planning to scale Verkada across additional facilities across four states. "There are so many capabilities of the system we haven't begun to explore yet, from Person of Interest alerts to Motion Plotting Heatmaps. We're planning to use this data to not only protect property, but also gain insights to improve staff efficiency, sales, and product placement."
---
Request a free trial to add 24/7 security with professional monitoring to any Verkada device.