Step Up for Students
How a Florida Nonprofit Optimized Remote Security for System Health Management and Incident Response
James Oliva, Director of Information Security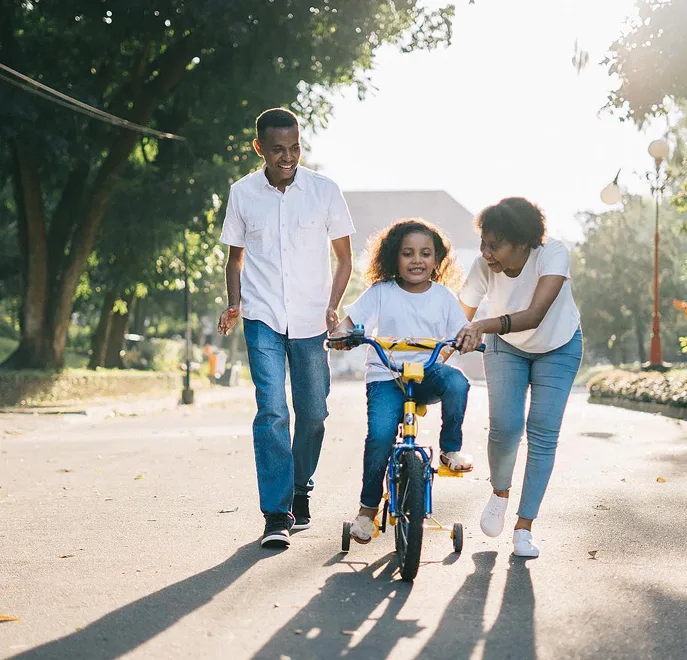 Background
Step Up For Students, a Florida-based nonprofit organization, is built on the mission of empowering parents to pursue and engage in the most appropriate learning options for their children. By providing annual scholarships to K-12 children in need, Step Up for Students helps public education fulfill the promise of equal opportunity.
As a remote employee, James Oliva, Director of Information Security, needed a surveillance solution that'd be accessible and easy to maintain from any location. With the existing off-the-shelf camera solution in place, he faced a number of challenges, prompting him to look for a new system that'd meet organizational needs.
Challenge: System Health and Transparency
"Managing IT remotely came with many challenges–not having a way to actively monitor system health was at the top of that list."
With a legacy system that consisted of different prosumer camera models supported by varying software, James had no way to audit system health across locations in a streamlined way. The lack of overall system visibility resulted in unnoticed system failures, prolonged gaps in coverage, and decreased confidence in surveillance.
Solution
"Knowing that I get alerts when cameras go offline or experience anything unusual (like tampering) brings me a lot of confidence. Video security is one less thing I have to worry about."
With Command, Verkada's management software, James quickly views all cameras across multiple locations in a single browser window. By displaying camera statuses on a map or floor plan view–green for operation, and orange for offline–James is able to intuitively maintain situational awareness at any given time.
Challenge: Remote Access and Incident Response
"There wasn't 'one' way to access cameras–we had to first identify what systems were in place at that location, then figure out how to get the footage we needed."
The process of finding, sharing and archiving footage varied between locations. One headquarters allowed James to remotely control the machine connected to the onsite recorder, while the second headquarters required an onsite employee to manually pull footage from the DVR. Because every location utilized different types of equipment, the ability to successfully access footage wasn't guaranteed.
Solution
"It no longer takes us hours to scrub through footage. I find exactly what I need in just minutes by searching based on time, date, or object-based motion."
With one centralized management platform, James is able to quickly review different cameras to find and share live and historical footage as needed. "I don't have to worry about additional software to convert the recordings; all archived clips are stored in a standard MP4 format. I can share it through SMS or email without having to leave the Command platform," James says. By eliminating an inefficient, manual process, James saves a significant amount of time and is able to focus on more strategic business initiatives.
Challenge: No Updates or Support Team Available
"Some of the cameras simply stopped working and there was no easy or quick way to repair them. Often times, the most cost-effective way to 'fix' the system was to rip it out and buy new equipment."
The problem of utilizing different camera equipment persisted–in the event that a camera stopped working,  there was no simple way to diagnose the situation. "Many of the cameras we had were no longer being sold after a few years, and there was no support team I could call and ask for replacement parts. If a software update was available, it came at an additional price that sometimes cost as much as the system did in the first place," James recalls.
Solution
"Verkada's two-line pricing model makes so much sense. No hidden costs, no unforeseen charges for necessary things like software updates. The total cost of ownership is much lower."
With software and firmware updates that deploy automatically, James no longer has to worry about unpatched security vulnerabilities or having a dated, subpar system in place. "Calculating the cost over time was also incredibly easy; I'm able to save and repurpose a portion of the IT budget that was historically allocated to firmware updates." Verkada's US-based support team also allows James to quickly get the help he needs so cameras are always up and running.
Taking an Enterprise Approach to Surveillance
From increased visibility of system health to advanced features that aid in incident resolution, James has quickly realized the benefits of having an enterprise video security solution. James says, "Our previous system in place was really MacGyver'd together. If a solution like Verkada existed sooner, I would've upgraded surveillance sooner."
If you'd like to learn more about how Verkada's plug-and-play security camera solution is a great fit for nonprofits like Step Up for Students, request a free trial today.