Wood Ranch BBQ & Grill
How a Top BBQ Restaurant Used Video Security to Build Scalable Employee Training Programs
Scott Callegari, IT Manager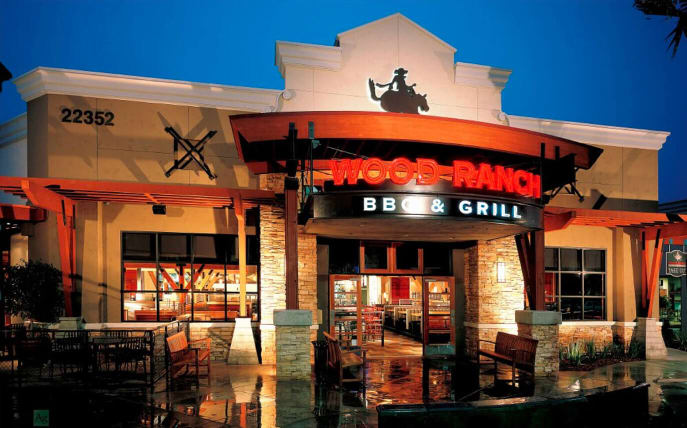 Wood Ranch BBQ & Grill, a top-rated Zagat Restaurant Guide restaurant, has sixteen restaurant locations in the Greater Los Angeles area and serves nearly 60,000 diners a week across Southern California. Known for their smoked baby-back ribs and brisket, Wood Ranch BBQ & Grill has quickly earned the title of "Top Barbecue Spot" and earned outstanding scores in both food and service.
To continue providing patrons with excellent experiences across the popular eateries, Scott Callegari, IT Manager, needed to find a way to streamline employee training with the aid of technology and provide a scalable way to ensure food safety. With the ongoing requirement of spot checking restaurant prep stations, Scott decided to leverage video security to support additional business operations.
Why Verkada?
"I no longer need to put time, energy, or thought into my camera system; Verkada makes it effortless to manage video security across sites."
While the previous video security solution was rudimentary and performed inconsistently, Scott hoped to find a solution that would simplify management and allow him to quickly pull footage for training purposes. Upon evaluating several cloud-based vendors, Scott was impressed with Verkada's ability to surface events of interest quickly--from system health alerts, to finding specific footage of incidents, it was clear that Verkada's easy-to-use platform would quickly become a valuable resource for Scott and his team.
Previous Challenges
Managing different systems across locations

Unpredictable gaps in coverage

Lack of visibility into system health

Difficulty finding and saving footage

Complicated troubleshooting process
Benefits of Verkada
Centralized management platform

24/7 local recording & cloud accessibility

Proactive system health alerts via SMS

Smart filters and unlimited cloud archiving

Automatic software and firmware updates
Benefits of an Intuitive, Hybrid Surveillance Solution
Not only did Verkada eliminate a significant amount of management overhead for the IT team, it introduced a number of new capabilities to the larger team. With a platform easy enough for non-technical users to manage, Scott has been able to give access to general managers to manage inventory and monitor staff efficiency. In the event that an incident occurs, the team is able to quickly find, save, and share footage for immediate resolution, protecting both the business and the employee.
"I don't have to allocate resources or time to make sure that cameras across all locations are functioning. If we don't get an alert, we trust that the system works."
With continuous local recording and cloud accessibility, Scott and his team benefit from the reliability of onboard storage and the flexibility of unlimited cloud archiving. "Verkada's hybrid surveillance solution is highly reliable because the cameras continue to record, even in the event of network outages. There are no single points of failure because there recording isn't dependent on a NVR or DVR; each camera is an independent unit because its built with onboard storage."
By streamlining footage into one dashboard, it's simple for Scott and his team to access footage from any browser or device. "The ability to manage all cameras at my fingertips, from any location, is powerful. This allows my team to respond to incidents quickly, without having to worry about performing a number of complicated steps to access cameras."
Final Takeaways
"Not only is Verkada simple to deploy and use, its a solution that we can trust to work reliably. This level of confidence in the system is a game changer for us."
After implementing Verkada, Scott and his team have successfully resolved a number of bottlenecks and inefficiencies they experienced with their previous solution. With the added level of confidence and usability of the evolving software-based camera system, Scott and his team are effectively protecting restaurant locations and using HD footage to build scalable employee training programs.
If you'd like to learn more about how Verkada's hybrid surveillance solution can improve employee, food, and employee safety at your restaurant, request a free trial camera today.