Back to Main
Verkada Announces People Analytics to Simplify Investigations
Today, Verkada is pleased to announce the general availability of our newest game-changing feature, People Analytics. Built on advanced computer vision technology that detects and compares people and faces in frame, People Analytics is another step forward as Verkada pushes the boundaries of enterprise video security with simple, powerful tools accessible to users of our Command platform.
Leveraging our state-of-the-art computer vision technology, Verkada is focused on helping users simplify and manage the detection of people and vehicles in frame. To date, our team has launched a range of tools built on AI, including people detection, bounding boxes and heat maps.
Now, People Analytics builds on those tools by combining intelligent edge-based video processing with computer vision in the cloud to give users high-quality images of all individuals identified in the scene. From there, users can search and filter based on many different attributes, including gender traits, clothing colour, and even a person's face.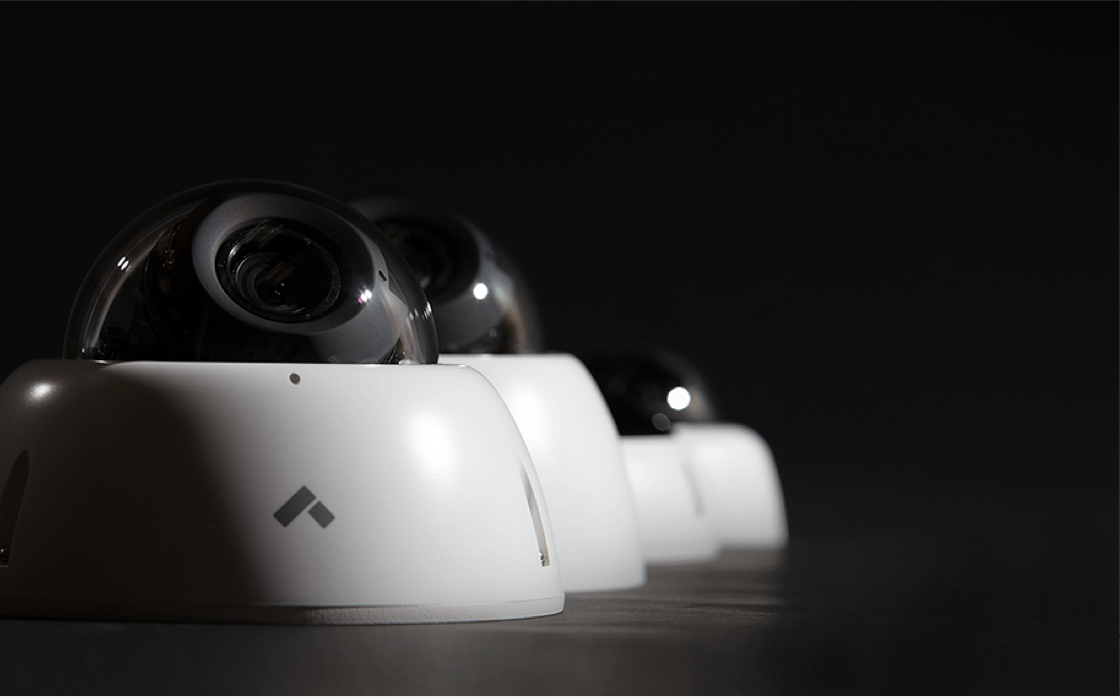 How it works
People Analytics takes advantage of the powerful processors on our Mini cameras, including the D40 and the newly released CM61 Mini 4K, to find people in frame. Once detected, the high-resolution image is cropped and then sent to the cloud-based Command platform. New images are continuously added to a camera's People History view. Users then have the ability to filter by date/time, gender traits, and upper body/lower body clothing colour.  The filtered results are displayed starting with the highest confidence matches within each day. A search icon on the image indicates that the person matches other images seen by the camera - clicking on it will return the results across days.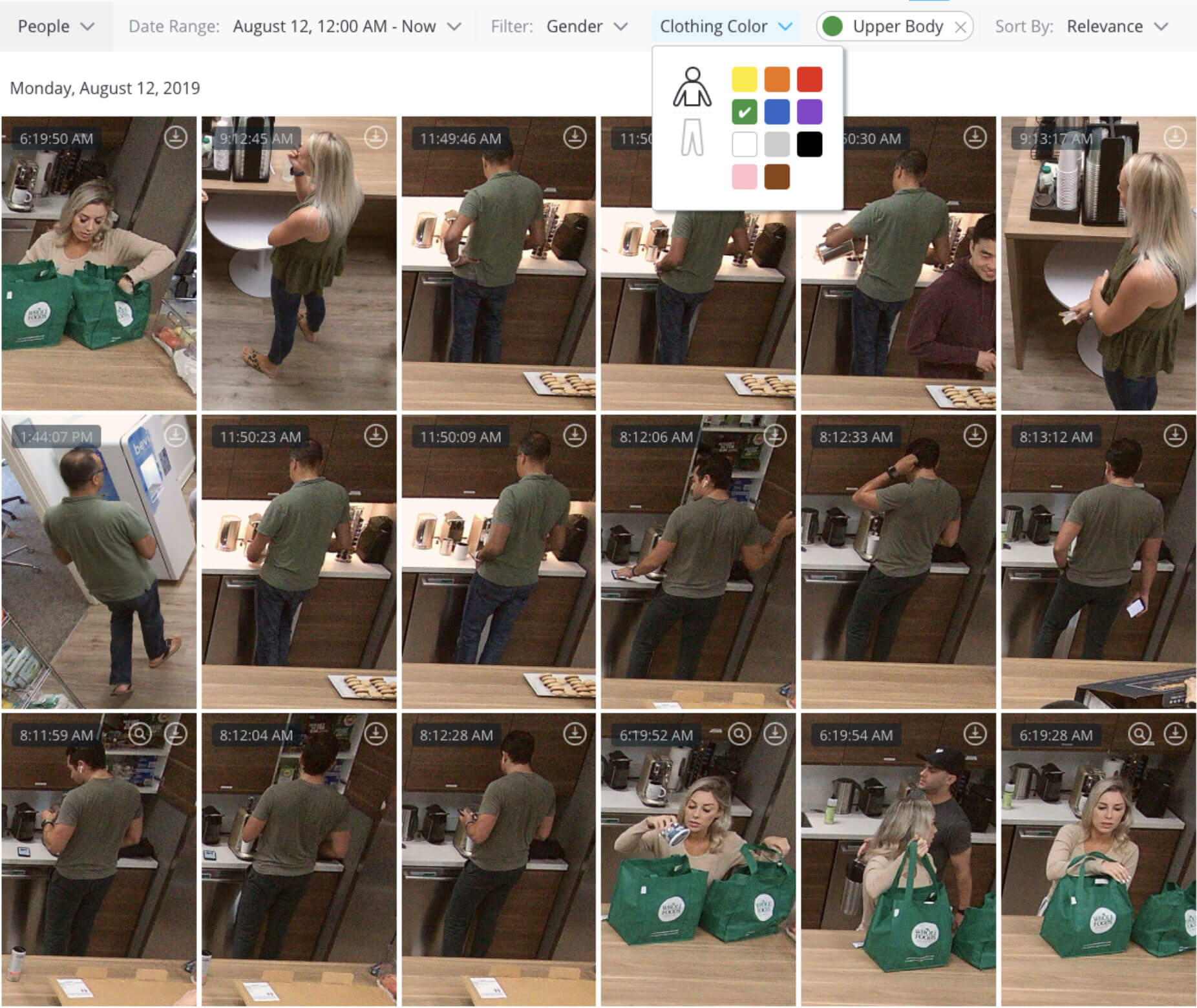 Users can also click on the Face Search tab to see thumbnails of people seen in frame. Clicking on a thumbnail finds all matches for that face, sorted by date. Snapshots can be downloaded using the icon, or clicking on the thumbnail will load the original video. Powerfully, users can upload their own image or use the phone's camera to find a person of interest in that camera's history.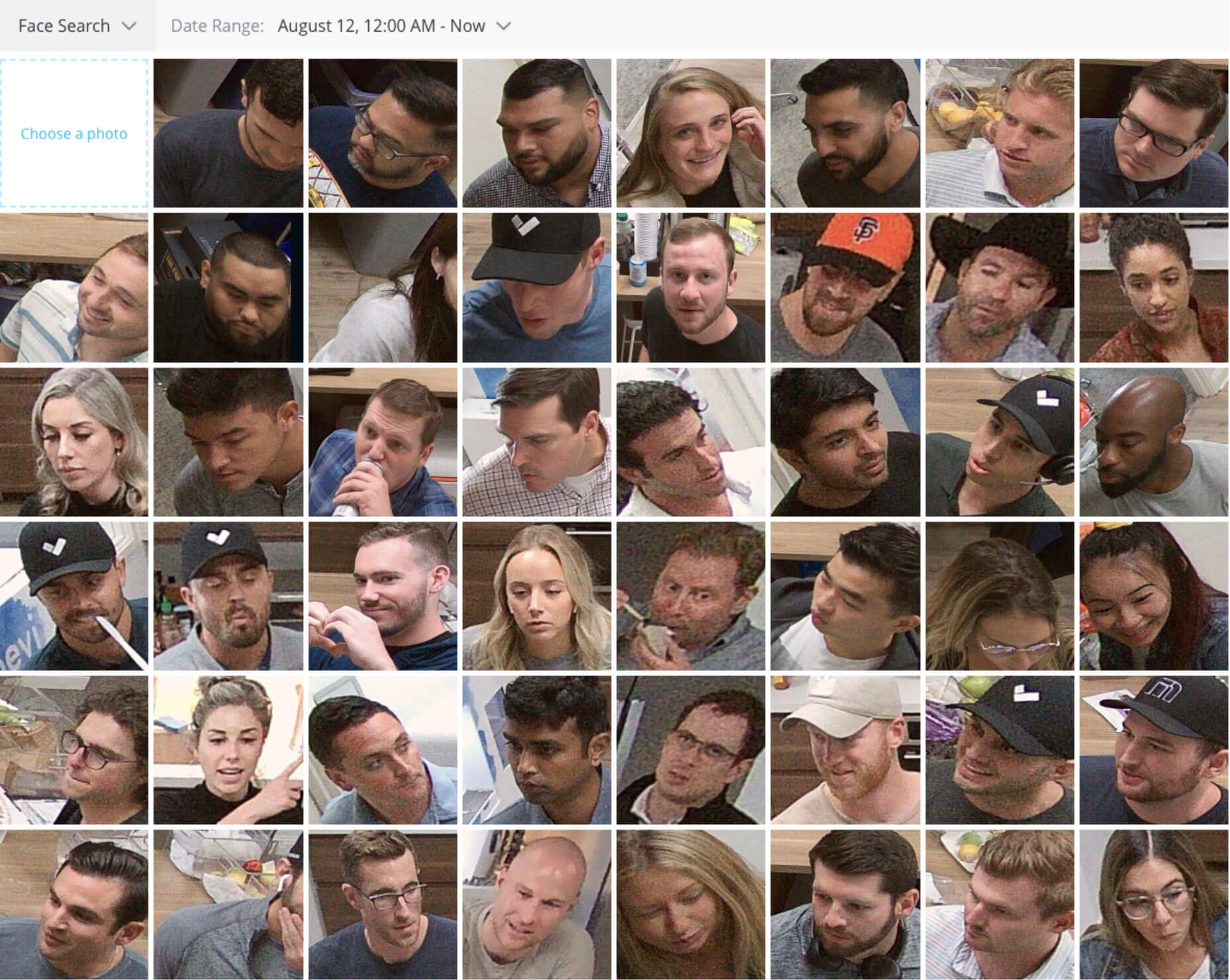 How to get started
People Analytics is available on any D40 or CM61 Mini 4K camera. To get started:
To enable People Analytics:
Open Settings
Go to Additional Settings
Click Enable People History
To enable Face Search:
Click Enable Face Search
The camera will load new firmware, reboot, and begin analyzing people and displaying them in People History.
The People History results will be analyzed for matching faces, and thumbnails will begin populating the Face Search tab as matches are identified. Note that People Analytics will consume additional bandwidth as new firmware is deployed initially and in steady-state.
These features are now live in your Command software. Follow the instructions in our Knowledge Base to learn more.
—
Want to learn more? Get a 20-Minute Demo and see how Verkada can help your organization modernize its approach to physical security.