Spokane Offers Security Camera Rebates to Improve Safety & Property Management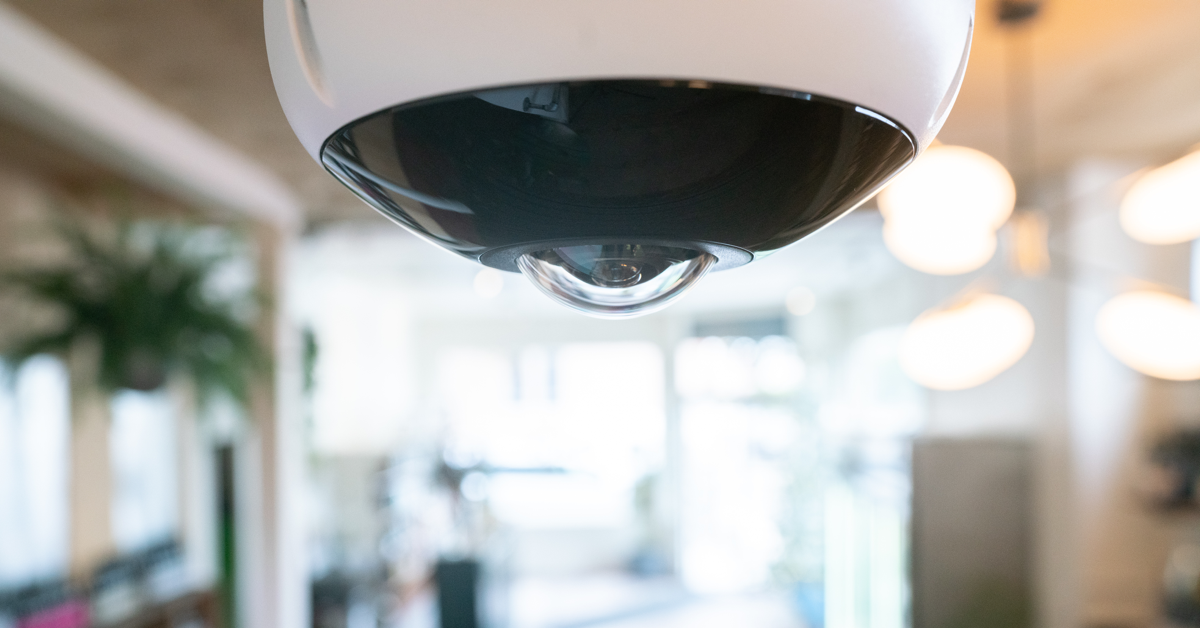 Most companies would like to improve video security and property management but are limited by budget constraints.
Business owners in downtown Spokane can no longer use that as an excuse.
The Spokane City Council recently passed a proposal that offers rebates to downtown organizations that install new video cameras for property management.
The measure, which will provide a maximum rebate of $2,500 per address, has been pushed for the past two years by the Downtown Spokane Partnership (DSP), a group of business owners and stakeholders in a city home to more than 200,000 people. (Rebates will come in the form of an equal, dollar-for-dollar reduction in an annual business fee.)
Citing the problems of drug use and homelessness prevalent downtown, DSP president Mark Richard has led the charge to incentivize better security. "Out on our streets, it doesn't always feel safe," Richard told local news outlet KXLY . "It's impacting people's decision as to whether they choose to come downtown and we certainly need to make sure that isn't happening."
In passing the plan, Spokane joins several other locations across the nation that have seen the value of allocating public funds to encourage private video camera security.
It seems that more and more legislators and police departments are realizing that having additional video surveillance will deter crime and solve cases.
Washington DC's Security Camera Rebate Program
The new initiative in Washington state's second largest city resembles a similar measure already in effect all the way across the country in a place of the same name.
The national capital, long plagued by troubling crime stats, became a leader in this current trend when it instituted the Private Security Camera Incentive Program in 2016.
Administered through the Office of Victim Services and Justice Grants with operational support from the city police department, the program offers camera rebates of up to $500 for residential addresses and up $750 for small businesses, churches, and other eligible addresses.
In the first two years, DC funded some 10,000 cameras, although a recent report suggests that participation has lagged in the higher-crime areas of the city that could benefit the most from a larger investment into security.
Detroit's "Project Green Light" Security Camera Program
Detroit, another city dealing with high crime, also launched its own security camera expansion initiative, called Project Green Light, in 2016.
According to the Detroit Police Department at the time, "this project is the first public-private-community partnership of its kind, blending a mix of real-time crime-fighting and community policing aimed at improving neighborhood safety, promoting the revitalization and growth of local businesses, and strengthening DPD's efforts to deter, identify, and solve crime."
The nature of the program differs somewhat from the other rebate offers. To start, cameras were installed directly at eight pilot gas stations by the city police, which have real-time monitoring access and have since greatly expanded the number of participating locations.
Project Green Light is not without its controversy but it has been "credited with a decrease in carjackings and overall crime around participating businesses," according to Crains's Detroit Business . Overall, the program has been successful enough for Mayor Mike Duggan to propose something of an offshoot expansion that he is calling the "Neighborhood Real-Time Intelligence Program."
Reading, Pennsylvania
The city of Reading, Pennsylvania, is among the latest to jump on the bandwagon. Last December, the city approved a rebate measure very similar to the structure seen in Spokane— to encourage the implementation of technologies to improve property management and physical safety.
"The program creates a rebate for residents, businesses, nonprofits, and religious institutions to purchase and install security camera systems on their properties and register them with the police department," reported the Reading Eagle .
With $25,000 allocated for the initiative through the Reading Area Water Authority (RAWA), the government is hoping to see significant participation this year.
"The board encourages all other entities to join in this effort," stated the RAWA. "Economic development begins with taking care of the existing base. This is a great opportunity for improving the image of the safety of the communities."
Rebate Programs in Your Area
These and other programs using public funds to incentivize camera installations highlight the ongoing demand for better security across the United States. More and more people see the value and want to keep their homes, businesses, children, and loved ones safe.
No matter where you are located, check with your state and local governments to determine if any rebate programs have been passed in your area.
If there are, take advantage immediately! If there are no incentives, consider asking your elected officials why not. The funding necessary to launch such property management initiatives has started small, even in mid-sized cities like Spokane and Reading, and are easy-to-support proposals for many elected officials.
As such programs continue to prove their value, even more cities are likely to jump on board. All it will likely take is a few taxpayers and local stakeholders to start requesting some help to fund video cameras and security improvements.
For those looking for even greater savings, Verkada offers discounts for different industries and bulk orders. To get an instant quote please fill out this form