Canadian Tire
How a Canadian Retail Chain Integrated Video Security and Access Control to Reduce Shrinkage By 50%
Adam Roseneck, Franchise Dealer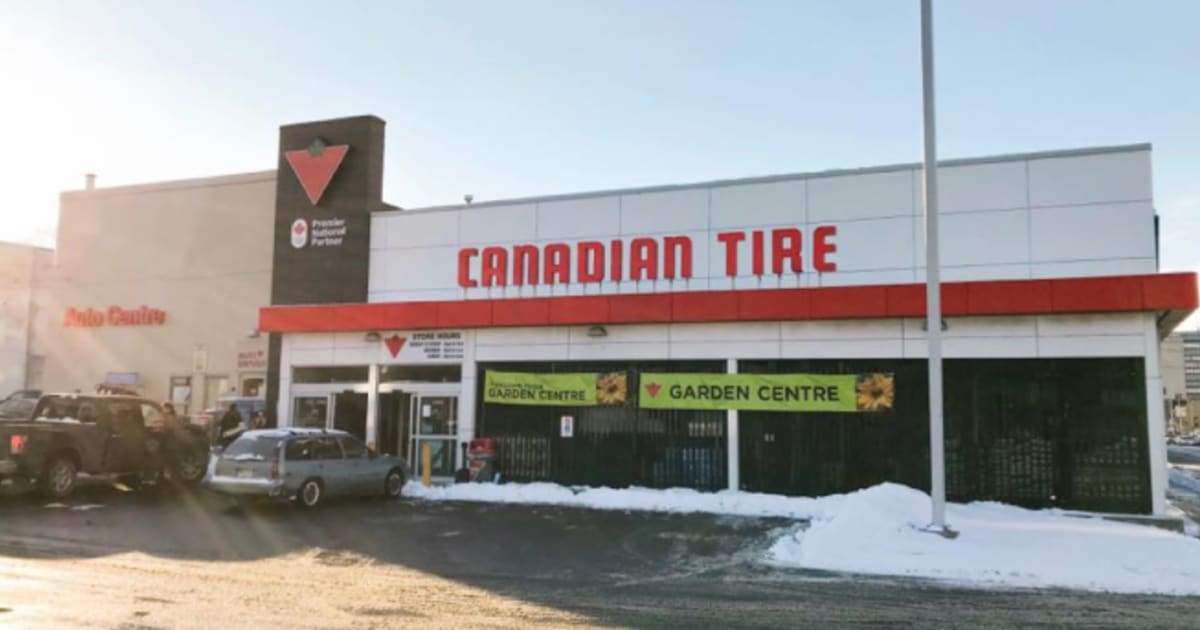 50%

Reduction in Shrinkage

$60,000+

Increase in Profitability

10,000

Square Foot Facility
Founded in 1922, [Canadian Tire](https://www.canadiantire.ca/en.html) is a growing network of interrelated businesses offering a range of goods and services, from household items to automotive care. Through the use of leading-edge customer analytics, the corporation is continuously raising the bar to adapt to a changing market. Among their retailer portfolio are over 500 franchise locations, each independently owned and operated by a franchisee referred to as a Dealer. As part of their franchise management model, Dealers move from store-to-store and typically manage anywhere from three to six locations before settling down.
Adam Roseneck is the Franchise Dealer of a Canadian Tire store in downtown Hamilton just outside of Toronto, Ontario. The 10,000 square-foot facility comprises of a retail location offering home goods and hardware, as well as an automotive service centre. Since he took ownership of the store a little over a year ago, he has been dedicated to optimizing workflow and empowering staff members with innovative technology—including access control and video surveillance. As a result of his commitment to proactive security, he has reduced product shrinkage by half in this year alone.
Challenges: Access Control, Loss Prevention, and Liability Protection
"For the past 5-6 years, this location has faced a challenge with product shrinkage—about $100,000-$150,000 annually—primarily due to shoplifting. Yet little had been invested in a truly effective lock-up or security system, whether it be doors or cameras."
Though Roseneck inherited a legacy digital video recorder (DVR) camera system, it had limited software capabilities and no remote access. To retrieve footage, he had to sit and sift through hours of video, download a codec to watch with compatible software, and export the video to a USB drive to physically handoff. Additionally, the DVR introduced a single point of failure that led to missing footage when it experienced downtime, "If the DVR and hard drive fail, we lose all the data."
Roseneck also required access control to three key doors in the facility. The first was an egress door that led to both a public fire exit and a restricted stockroom. The second was the front door; it was kept unlocked from 7:30 am so staff could easily come in, but this enabled customers to walk in before opening time at 8:00. The third door was the entrance to the main office, where he and his staff stored their valuables. Besides these critical entryways, Roseneck had four other doors to manage that led to a warehouse, staff locker room, office, and bathroom. Each door lock required a different key or key code, so he was constantly replacing keys whenever they went missing.
"Every time a key goes missing, you have a security breach. We can't risk someone gaining access to our inventory so we were constantly replacing them—the costs were adding up over time."
Why Verkada: Integrated & Futureproof Technology
With an integrated security system, Roseneck manages users, doors, and videos on one platform. He and his staff are able to view all physical security events from the convenience of their phone or web browser. Every time Verkada releases a software feature or update, Roseneck receives it automatically with no action required on his end.
"What I love most about Verkada is that it's an integrated solution that's constantly growing with customer needs. As our needs evolve, so does the product and software."
With Verkada, Roseneck takes a proactive role in reducing product shrinkage. His video data is also stored securely on Canadian soil at an Amazon Web Service (AWS) data centre, enabling secure remote access to footage in compliance with data residency laws.
Jump to each section to learn more:
Integrated Access Control with Door Schedules and Role-Based Permissions
"I can easily monitor doors with associated video footage and immediately verify or authorize anyone trying to enter through a locked door."
In addition to video security, Roseneck has installed Verkada's cloud-based access control to better manage and monitor the doors across his site. From Verkada's Command platform, cameras are natively integrated with door-based events, giving Roseneck instant visibility without having to switch between different security solutions. With associated footage, he is able to verify the identity of individuals badging into restricted areas and can do so from any web-based browser or mobile device. If someone uses someone else's key or leaves a door ajar, all it takes is a few taps in Command to identify who is responsible .
During holidays and non-working days, he can set door lock schedules that take effect across the organization immediately. In the event of an intrusion, he has access logs and recorded video evidence on one unified management platform to quickly file a police report. Furthermore, Roseneck can create groups for members of the staff—such as managers, custodians and delivery drivers—with role-based permissions to access certain doors depending on their responsibilities.
"We set granular access to specific doors based on the role and needs of each staff member. Their permissions range from one door at night for our overnight driver, to full access to all doors for our managers."
Roseneck has provided each staff member with a key fob, which is used to easily unlock doors he or she has permissions for. He has effectively eliminated the security risk—and expense—associated with losing keys.
"Instead of remembering eight different codes or carrying a bundle of keys in their pocket, managers now have one key fob that gives them access to everything."
Roseneck has also set time-based unlocks on two critical doors in the facility—the fire escape and front door. The fire escape door will automatically open if the alarm is triggered; otherwise, it remains locked to prevent unauthorized access to the stockroom. The front door is scheduled to automatically unlock at opening time (8 am) and lock at closing time (6 pm). By setting door schedules, he prevents customers from gaining access to inventory and walking into the store outside of hours of operation.
"We set a time-based schedule on the front door, so it remains locked and secure to everyone but staff until opening time. Customers used to be able to walk into the store from 7:30 am, and now we have the ability to stop them from coming in until 8 am."
Loss Prevention with Proactive Deterrents and Person of Interest Alerts
"Verkada has been key to our proactive loss prevention strategy. We've reduced shrinkage by 50% since deploying access control and video security as the backbone to our system, contributing an incremental $60,000+ to our profitability for the fiscal year."
Roseneck has empowered staff members with the tools they need for proactive loss prevention, decreasing product shrinkage and increasing overall profit. Instead of responding to incidents after they occur, staff members now take an active role in securing the store in real-time.
"Once we can identify where the products are missing from, we can figure out who took it, where, when, and get a picture with our 4K cameras. Using Face Search, we know how many times they've been in the building for the last 30 days, and with Person of Interest Notifications we are alerted if they come back."
Roseneck has deployed the majority of cameras in aisles, ensuring 90% coverage and enhanced visibility for loss prevention. In the event that products are stolen, he can immediately identify who is responsible and apply Face Search to pull up all instances where the individual appeared on camera. To prevent the incident from happening again, Roseneck sets Person of Interest Notifications to trigger the next time he or she enters the store.
To further discourage theft, he streams live video feeds to TVs deployed in aisles so that customers are aware they have a security system in place. "With Verkada I can stream live video feeds to our smart TVs, which is an effective deterrent to prevent shoplifting. The cameras aren't just an investigative tool, they play a key role in proactive loss prevention."
Where there is no security personnel to actively patrol the facility, each store manager has the Verkada app downloaded on their mobile device. Within the app, they are able to view live camera feeds around the store by selecting cameras on the Floor Plan .
"The Command mobile app is great for live monitoring, every one of my managers has it on their phone. If they see any suspicious activity, they can watch the event unfold at high resolution, then confront the individual based on what they see."
Liability Protection and Quick Incident Resolution
"One customer claimed her left rear wheel fell off after bringing it in for service, but that came to a full stop when the footage revealed that we never touched the left rear wheel. It wasn't even a matter of debate anymore because we had video evidence proving otherwise."
Roseneck has cameras deployed in the 8-bay auto service centre capturing clear video evidence to protect his business from false claims. Cameras record continuously and reliability with up to 4K resolution to ensure the availability and clarity of recordings. Archived clips are automatically timestamped with the time and date to ensure usability in court, and saved to cloud-based servers located on Canadian soil. Roseneck is also able to use Face Blur while archiving footage to keep the identities of individuals in frame confidential.
When incidents do occur, sharing footage now takes Roseneck seconds instead of hours—and he can do so remotely from the mobile app or web-based browser. It takes only a few steps for him to send a time-based link to the video through SMS or email, all in without leaving the Command platform.
"I'm no longer sitting there looking through footage for 2 hours, downloading codecs, waiting for police to arrive with their USB key. Now I simply email or text them a link and that's it—they have the file and access to download it."
Futureproof Technology Evolving with Customer Needs
"In just this year alone we've received so many software feature updates, the cameras keep evolving and that's my favorite part about the whole system."
As Roseneck's business needs evolve, so does the Verkada system. He receives automatic updates for new features requested by him and Verkada customers. A recently released feature— Crowd Notifications —is one he uses to ensure social distancing and COVID-19 protocol compliance.
"I use Crowd Notifications at the cash registers because that's where crowding is most likely to occur. The system alerts us to call for backup if too many people are gathered there."
To meet the needs of Verkada's growing Canadian customer-base, Verkada now has an AWS Canadian data centre where video data is encrypted and stored redundantly in cloud-based servers to ensure its integrity.
"It's reassuring to know that Verkada is supporting Canadian customers by keeping our data on Canadian soil. Our information is housed in a Canadian location where theoretically, with my vote, I can control what happens to that data."
Looking Ahead: Integrated Video Security and Access Control
"My initial investment was three cameras, and now I'm up to 42. We initially had access control on four doors, but the entire system was so effective that I installed it on three more. The entire system has been so effective that I just keep adding. In fact, I'm in the process of adding another four to five cameras."
Roseneck will be deploying additional Verkada cameras to further enhance visibility and security. He also intends to install Verkada cameras at any franchise location he manages in the future.
"The contrast between Verkada's solution and other security systems I've used is like night and day. It's worked so well for us, you can be certain that I'll be using Verkada at my next store—and the third one after that if things continue to go as well as they have!"
---
Learn how you can use Verkada's integrated access control and video security solution at your organization, attend a webinar or sign up for a free camera trial .