Corporate Central Credit Union
How a Credit Union Reinforces Security and Compliance with a Hybrid Cloud System
Brian Nowak, Information Technology (IT) Director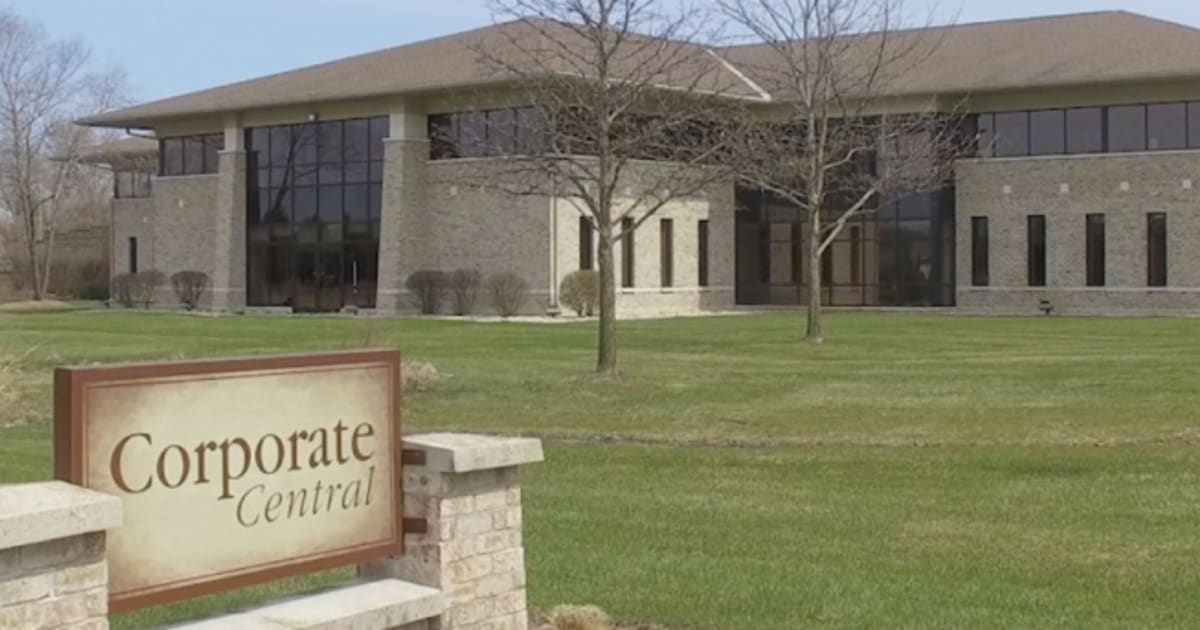 ## Background
Established in 1984, Corporate Central is a federally insured financial cooperative that partners with leading service providers to offer innovative correspondent products, investment services, and lending programmes nationwide. Their mission is to nurture financial wellness and promote outstanding service for its members by ensuring trust, safeguarding security, delivering innovation, and leveraging technology.
Brian Nowak, who serves as the Information Technology (IT) Director, first joined Corporate Central two years ago to help drive digital transformation within the company. A major part of this initiative was a strategic shift towards cloud migration, "Pushing everything to the cloud allowed us to shut down all the legacy servers in our facilities. The last items on the list were DVRs and security cameras."
The Challenge
"We had an on-premise DVR in each facility that was a pain to maintain and remotely access. As we migrated all our technology and services to the cloud, it was the one thing holding us back. We needed to ask ourselves, 'How do we get rid of it? What do we do, and what's the best solution to do that?'"
As the company underwent a digital transformation, onsite servers and traditional 'pen-and-paper' workloads were digitized and moved to cloud-based platforms. As an IT leader in the finance industry, Nowak had critical requirements to fill in regards to cybersecurity and compliance while demonstrating ROI over time.
"If we look at everything we're doing, there's no way we could sustain that affordably and capably with on-premise equipment. It would take stacks of servers to match the capabilities of a cloud-based system."
Why Verkada?
"Our world is all about mitigating risk. With Verkada, we combine all our physical security needs on one management interface. We get more functionality, and it continues us down the path of pushing everything to cloud services wherever possible."
Besides meeting the requirement of being a hybrid cloud-based system, Verkada was the best solution in Nowak's research to fulfill three key criteria: cybersecurity, compliance, and remote access. With Verkada, Nowak has simplified, strengthened, and streamlined security management so he and his team have a reliable solution that proactively protects assets while they focus on moving the company forward.
Cybersecurity: Automatic Software Updates and End-to-End Encryption
"We don't have to touch the cameras, automatic updates just happen. According to our pen-tester, we scored the best out of his last 36 penetration tests since he's started keeping track. I'll be reporting that to our audit committee next week."
Ensuring that company data remains secure is a top priority for Nowak; he runs weekly vulnerability scans and yearly penetration tests. Separate from Nowak's cybersecurity initiatives, Verkada also employs independent security firms to continuously run penetration tests on its system so security exploits are fixed before they reach him. Firmware and software upgrades containing new features and security updates are deployed automatically during off-hours to keep bandwidth usage low. Additionally, data is encrypted end-to-end both at rest and in-transit so any malicious interception is neither fatal nor compromising.
Compliance: Audit Logs and AWS Data Storage
"As a highly-regulated industry, we require a SOC-compliant data centre to ensure security and confidentiality. Verkada met our criteria for secure data storage with AWS, which meets high industry standards for protecting our data."
To protect personal information, all data is stored securely in AWS SOC-compliant cloud-based servers. AWS makes its System Organization Controls (SOC) Reports public to show how the cloud computing platform meets key compliance controls and objectives. Nowak and his auditors know with full transparency which AWS controls are built to support operations, compliance, and principles that include security, availability, processing integrity, confidentiality, and privacy. All of Corporate Central's data belongs to Corporate Central, and none will be disclosed to third parties or used for materially different purposes. To track compliance on a user level, any action taken on the platform is recorded in a detailed audit log , which Nowak can then refer back to as needed.
Remote Access: Centralized Mobile and Web Platform
"With the DVR, we had to configure and VPN in to view the cameras. After moving to Verkada, we are able to access them anywhere, anytime, on any device."
For Nowak, one of the biggest benefits of having a hybrid cloud solution has been the convenience of out-of-the-box secure remote access . Without having to perform complex configurations, he is able to access live and historical video footage from his mobile device or web-based browser. When the state of Wisconsin mandated that face masks must be worn indoors, Nowak and his team leveraged the Verkada Command app for remote monitoring, "We can instantly tap into the app on our phone, go through the motion timeline, and make sure people walking through the door are wearing masks."
Included in his Verkada license is access to a live support team, Nowak doesn't need to call a technician onsite as he would with an on-premise solution. Instead, troubleshooting and resolving technical issues can be done out of the office, another benefit to utilizing cloud-based technology. "If an issue comes up I send out a quick email to the support team, they hop in and fix it remotely at no cost or very little action required from us. It's a seamless process."
Looking Ahead: Integrated Access Control
"We're looking into door security, and would love to be able to integrate Verkada access control with our cameras."
Now that Nowak has finished migrating existing technologies to the cloud, he is looking to build an integrated physical security system that includes door access control . In adopting the right technology, he hopes to further advance the company as an industry leader and provide stewardship to its members through enhanced trust, service, and innovation.
---
To try Verkada's hybrid cloud solution at your organization risk-free, attend a webinar or request a free camera trial today.