Equinox Fitness Club
How A Luxury Fitness Club Implemented A Smart Security Solution To Support Business Operations
John Spirko, Senior Director of Loss Prevention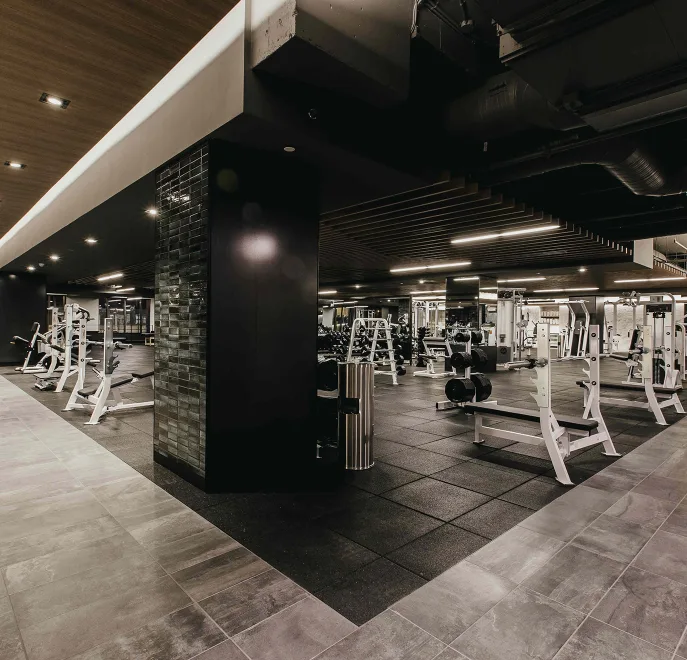 100

Fitness Clubs

15000+

Employees

24/7

Secure, Remote Access
Background
Equinox Fitness is an American luxury fitness company which operates several separate fitness brands: Equinox, PURE Yoga, Blink Fitness, and SoulCycle. Within Equinox's portfolio of brands, there are more than 135 locations within every major city across the United States in addition to London, Toronto, and Vancouver.
John Spirko, Senior Director of Loss Prevention at Equinox, shares how Verkada's surveillance solution helps him minimize risks and mitigate potential losses across all operations and club locations.
The Challenge
"The systems we had in place were very rudimentary. With very basic systems and minimal coverage, it was a challenge establishing best practices that'd effectively drive business forward."
An Expensive Legacy System
A majority of the video security solutions that were in place consisted of dated hardware that required frequent maintenance. "Stability was always a challenge, and as equipment got older, it became harder to anticipate what type of service we'd need," John recalls. Without dedicated resources onsite to troubleshoot operational errors, service arrangements became costly and often resulted in weeks without having operational cameras.
Inability to Access Footage Remotely
The legacy infrastructure utilized on-premise recorders, so accessing footage remotely wasn't an option. The process of instructing onsite managers to pull clips was a tedious, and often unsuccessful, feat; in some instances, the most effective method of incident resolution required John to fly onsite and retrieve video clips himself. With exponential growth and expansion of the business, this was a clearly unscalable process.
Bandwidth and Coverage Challenges
Recording capacity was a challenge at most locations. With continuous recording, local NVRs could store upwards of 14 days of video footage. With motion recording, 30 days of retained footage was possible; however, there was a lack of confidence in triggered recordings. In both cases, the system in place wasn't effectively meeting the security needs of the organization.
Why Verkada?
When exploring the market for a new surveillance solution, John had three topline priorities: to simplify surveillance management, scale coverage and find software that'd support in building out additional operational strategies for the business.
Scales With A Growing Business
"There are no secrets to becoming successful with Verkada. The way the system works is effortless– from the way it's installed, to getting it up and running."
Setting up a traditional surveillance system could be a complicated endeavor– from opening ports, to configuring equipment to work together– however, Verkada's plug-and-play camera is ready to use out of the box. With an installation process that averages 10 minutes per camera, deploying the hybrid cloud system across fitness clubs nationwide resulted in a substantial amount of time and money saved.
Reduces Management Overhead
"What's important is that my team understands how to use the system… (Verkada) gives my team what they need to succeed."
With Verkada's easy-to-use management software, club managers can quickly navigate through the system without prior technical experience or a lengthy onboarding process. The ability to access footage, without the support of an IT or Security team, gives them the autonomy to understand what's going on in each of the facilities and effectively train new team members.
Supports Business Operations & Processes
The ability to utilize Verkada's system remotely has streamlined surveillance management and reduced overall response time to incidents. With smart features like object-based search and live link sharing, a bulk of the previous bottlenecks were eliminated, allowing John to bring focus back to building out strategic, loss prevention initiatives. John shares, "with the right equipment and the right technology, we've been able to drive the business forward in other departments as well."
Final Takeaway
"I smile when I talk about Verkada. I can't say the same about my other systems."
Whether John is investigating a minor incident, or working with law enforcement in response to a critical situation, the Verkada system has given him a level of confidence that other systems haven't been able to provide. "I've gotten great responses and feedback from law enforcement– whether it's a live feed or an archived clip, they're excited to be working with the software because it makes them better at their jobs."