Goodwill of Greater Washington
How a Non-Profit Upgraded Video Security to Improve Employee Safety & Training
Nicholas Paczkowski, Director of Safety & Loss Prevention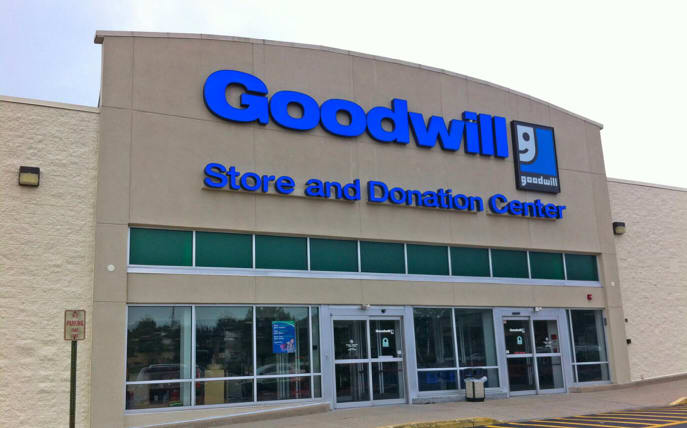 Since its inception in 1935, Goodwill of Greater Washington has transformed lives and communities in the metro DC area through the power of education and employment. Described by Forbes as "the leading workforce development organization in the world," Goodwill of Greater Washington operates 20 retail stores, nine government contract sites, two warehouses, and an adult charter school across DC, Maryland, and Northern Virginia.
From leading workplace safety workshops to investigating workplace injuries, Director of Safety & Loss Prevention Nicholas Paczkowski and his team are involved in all safety and surveillance matters that pertain to Goodwill of Greater Washington and its locations. When he joined the company and inherited five different CCTV systems, Nicholas quickly realized that he needed to streamline surveillance management and find a more effective way to address incident resolution with video footage.
Challenge: Managing Different CCTV Systems
"With five different systems in place, the amount of avoidable management overhead was clear. It was unreasonable that we had to spend time onsite figuring out the setup of a system before we could access any footage."
While surveillance systems varied across Goodwill locations, one thing was consistent across all facilities--the solutions were outdated and too complicated for non-technical employees to manage independently. As a result, all footage retrieval requests defaulted to Nicholas and his team. "Whether the incident was highly critical or as small as tracking a misplaced item, it didn't matter," Nicholas recalls. "We had to be involved."
To further complicate matters, it was difficult to scale training across the team because of inconsistent setup across the systems. "It was a time consuming and frustrating process for everyone involved because there was no standardized process to retrieve footage. To find and share footage of incidents, it felt like we needed to solve a puzzle every time."
Solution
"(With Verkada), we've standardized the way we manage video security. We're responding to incidents faster, and the team feels more confident in their ability to use video footage effectively."
With a centralized platform, all cameras across Goodwill retail locations, warehouses, and facilities are brought into one screen. "(Retrieving footage) seemed like a huge ask in the past, but now it takes a few clicks to resolve a case. The team no longer needs to travel onsite because we can access any of our systems from a desktop browser or mobile device."
Additionally, managing all camera systems on one platform allows Nicholas to have better visibility into the usage of video security systems across the organization. "The ability to authorize varying levels of access to different members of the team allows me to give them what they need to ensure that their sites are safe, without compromising the privacy and overall security of the organization's (video security) system."
Challenge: Limited Video Retention
"There were many incidents where we needed video footage to confirm workplace injuries, but the footage was no longer available by the time the incident was reported."
With the legacy system in place, video retention was an ongoing challenge that prohibited Nicholas from having available footage to properly respond to workers' comp claims. "At some locations, NVRs could only store four days of footage. Anything that happened after that was nearly impossible to investigate," he shares.
Limited video retention also impeded Nicholas's ability to use video footage to develop proper training protocols for general managers and district managers. "Across the organization, it's important to decrease the likeliness of preventable incidents through training; if we had footage available, we'd be able to better understand why something happened, and how to prevent the situation from happening again."
Solution
"Not only are employees better protected, the organization is too. From an operational standpoint, having video evidence at hand saves many teams time and energy in settling a situation."
With a hybrid surveillance system, the cloud-based cameras offer 90 days of onboard storage and unlimited cloud archiving. "We're confident that we can playback historical footage and quickly find what we need. With the (motion grid) filter, we're able to isolate incidents based on where motion occurred in the frame so it takes a lot of the guesswork out of incident response," Nicholas shares.
"Once we find the footage that we need, it takes a matter of seconds for us to send that footage via email, or share a direct link with law enforcement. Best of all, we can upload video files directly to insurance portals for workers' comp claims because exports are saved as MP4s; we no longer need to spend time converting videos before they're ready to use."
Challenge: Limited Visibility into System Health
"We're a small team. Dedicating any one of us to go around and manually check whether or not a system is running simply wasn't a good use of time."
With limited bandwidth at most of the Goodwill DC retail locations, video security systems frequently often fell offline without any notice to Nicholas' team. "Besides poor internet connectivity at retail stores, a lot of the outdoor sites that we monitored--parking lots and building exteriors--were a particular area of concern. Cameras always fell offline and we never knew about it until we needed to pull footage from the system."
"If footage was captured, it wasn't uncommon for the video quality to be so poor that it was unusable," Nicholas recalls. "Because my team couldn't depend on the solution in place, it made it difficult for others to rely on us to provide sufficient clarity to resolve issues."
Solution
"It's a great feeling, being able to tell leadership and on-site teams about how Verkada proactively alerts us of any unusual activity that's detected. Improving physical safety (at our facilities) feels significantly more achievable now."
With cameras that operate on as little as 20kbps, Verkada's hybrid surveillance solution is ideal for any location that needs to scale coverage. "In the event that the camera falls offline, we're alerted immediately so we can look into the matter. We experience no gaps in coverage because even when the network fails, the cameras continue to record locally. Once the cameras are brought online again, all that footage is accessible in the cloud."
"We no longer struggle with the logistics of whether or not a deployment is possible. Verkada's system is so easy to set up, and we're confident that the cameras can perform in areas that we weren't able to monitor previously."
Conclusion
Nicholas is excited to deploy Verkada's hybrid cloud camera system across Goodwill's retail locations, warehouses, and other facilities in the metro DC area. "We're looking forward to replacing our legacy CCTV systems with Verkada. The difference it's made in this initial deployment was immediately clear; it made us question why we didn't look for a new solution sooner."
If you'd like to learn more about how Verkada's hybrid surveillance solution can work for your organization, request a free trial camera today.