Moapa Valley Water District
How a District Uses Hybrid Cloud Video Security to Protect & Provide Clean Water Resources
Joe Davis, General Manager at Moapa Valley Water District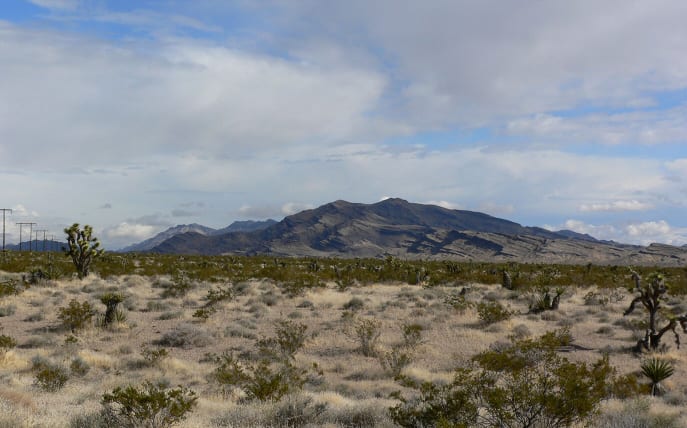 Background
The Moapa Valley Water District is located approximately 50 miles northeast of Las Vegas, Nevada. With two pumping and springs facilities, the District is the primary provider of water resources in the vicinity, providing clean water to over 9,000 Nevada residents.
When a critical threat affected multiple agencies in Las Vegas (including Moapa Valley) last year, General Manager Joe Davis realized that the District's rudimentary security system, which consisted of entry alarms and a few security cameras, could not fully safeguard all facilities in the event of a real emergency. In response to the threat, he decided to allocate a portion of the next cycle's budget to start implementing a more robust surveillance system.
However before the start of the planned deployment, the Water Infrastructure Act of 2018 passed and required Joe to act immediately to ensure compliance with new water infrastructure bill.
Challenge #1: Budget & Time Constraints
"When the new mandate passed, we had to quickly revisit our allocations for the year. We needed a cost-effective solution that would minimally impact projects that were already underway."
In the process of evaluating surveillance vendors, Joe quickly realized that traditional CCTV systems—which would consist of the cost of security cameras, on-premise recorders, and additional setup and service fees—far exceeded the amount he could pull from the budget of other projects. This required him to consider cloud-based vendors that might be more cost-effective and simple to setup.
Solution
"We deployed cameras across all critical areas in a matter of days, and within budget. We were impressed--and surprised--at how effectively Verkada's cloud-based solution was able to meet our needs in such a short period of time."
With minimal adjustments to other projects, Joe was able to get the budget he needed to install Verkada's plug-and-play cameras across the main district building and two pumping facilities. "For far less than the cost of any other solution we evaluated, we were able to help us increase coverage across critical areas. The best part of all of this is that we now have the confidence that our facilities are providing safe water resources for Moapa Valley and surrounding districts," Joe shares.
Challenge #2: Limited Bandwidth in Remote Locations
"The pumping facilities and springs are a ways away from the main office; we didn't think having security cameras in those areas was possible. The solution we had in place previously delivered low-quality footage and we experienced lags regularly."
With limited connectivity, bandwidth resources, and internet speeds that operated at under 1Mbps, the previous solution delivered unusable footage that was challenging to access from the district office. "If we needed to investigate a situation, it was faster for us to drive there," Joe recalled. These inconveniences led to diminished reliance on and confidence in video security from the legacy systems.
Solution
"The ability to view live feeds and playback footage has allowed us to maintain a sense of awareness across an area we weren't able to effectively monitor before. As a result, we've been able to maximize management with a small team. "
By deploying cameras that operate on a lightweight cellular modem, Joe has been able to increase visibility and coverage across critical, remote areas in the district. "Verkada's technology makes it simple for my team to not only oversee our pumping facilities, but also a large area of land surrounding the springs and wells. From any web browser, I'm able to pull up all cameras to check in on the operations of those areas."
With a hybrid cloud approach to storing footage, Verkada's cameras operate between 5-20 kbps, eliminating previous limitations associated with upload speeds and bandwidth.
Challenge #3: Poor Coverage Across Facilities
"While we were able to monitor entry points into buildings, we had little visibility across other areas in the district."
With 26-miles of open land, it was hard for Joe and his team to strategically deploy cameras across the district. "There were a lot of unknowns. We had little visibility into where activity was happening most frequently, or how much area surrounding a water facility, needed to be monitored. (With video security), we expected a certain amount of confidence that we could broadly make sense of a situation if something were to happen."
Solution
"It feels good to say we've got an enhanced view of what's going on in our district and across our facilities. The team feels ready to quickly, and effectively, respond to situations."
By utilizing fisheye cameras in place of the old camera system, Joe and his team have been able to improve situational awareness at a fraction of the cost. "At the Arrow Canyon and Baldwin Springs facilities, I'm able to use the D80 (fisheye), to monitor entrances from all angles with one camera. We used to need 3 or 4 cameras to capture the same amount of footage."
With the savings, Joe has been able to deploy cameras in areas that were previously unmonitored. "We now have cameras that monitor the fences that border our properties. By enabling motion notifications for these areas, we're notified any time unauthorized activity is detected after hours. These alerts keep my team in the know, even when we're not monitoring the system."
Conclusion
Despite restrictive timelines, budgets, and bandwidth resources for remote deployments, Joe has successfully increased visibility across the district so his teams can respond to incidents more effectively. "We were originally looking for a quick solution that would help us meet compliance requirements, but we've been able to re-evaluate what video security could do in keeping our water resources safe," shares Joe.
If you'd like to learn about how Verkada's hybrid-cloud security camera solution helps districts and municipalities keep facilities safe, request a custom demo today.