Nizhoni Health
How a Leading Healthcare Provider Scaled Video Security Across 8 Sites
Dave Ledoux, Chief Information Officer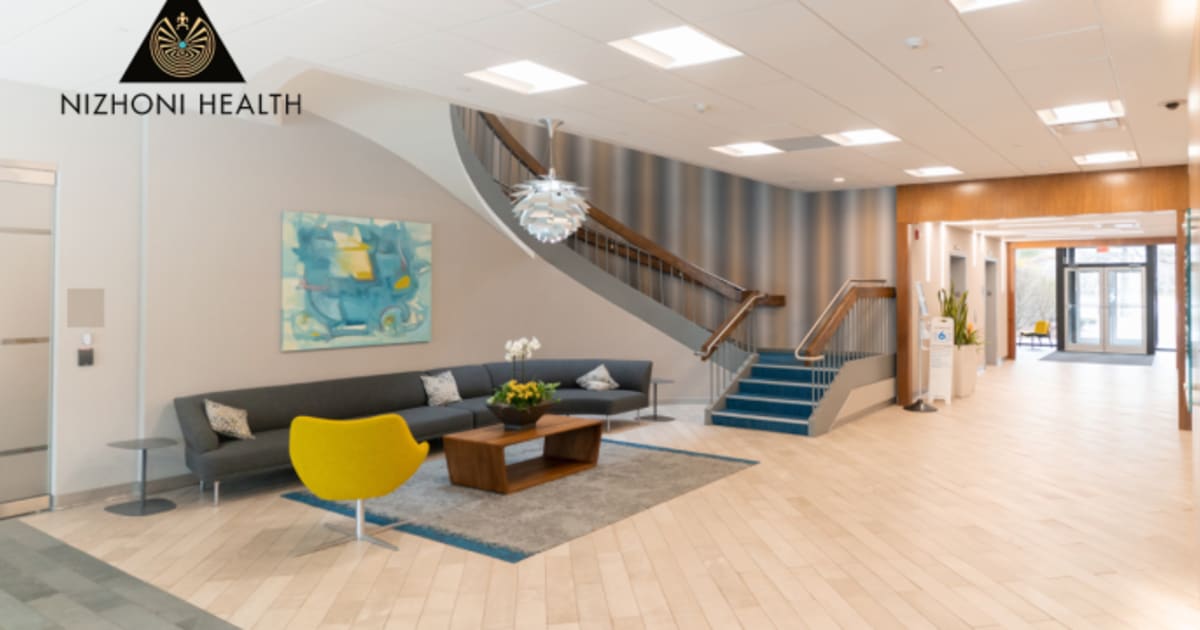 8

locations

50x

faster footage retrieval

Zero

onboarding required
As the largest home healthcare provider in Massachusetts, Nizhoni Health delivers quality care to an underserved mental health community in the safety and comfort of their homes. For more than two decades, the organization has been delivering strong clinical outcomes for patients with complex behavioral and mental health conditions through their skilled nursing program. By adopting the latest technologies and partnering with leading healthcare organizations, Nizhoni Health is continuously shaping the future of home health services while reducing overall costs for payers and Accountable Care Organizations (ACO).
As the Chief Information Officer, Dave Ledoux empowers regionally dispersed teams with tools that streamline workflow and create high-performing processes. Prior to joining Nizhoni Health, Ledoux held leadership positions at software companies that include Okta, Inc. and Athena Health, and has vast experience in providing end user support and enhancing efficiency at scale.
The Challenge
"My career path includes zero security camera experience -- this is something normally handled by Facilities or Security teams, but it falls under me at Nizhoni. We previously had 240p resolution cameras with 3-day NVR storage retention sitting in refrigerated IDF closets across eight locations. It would take two and a half hours to drive from the east to west tip of the state, then up to another six hours to playback footage with no search capabilities whatsoever."
The previous video security solution consisted of disparate network video recorder (NVR) camera systems with limited search functionality, remote access, and video storage capacity. Retrieving footage took up to eight and half hours, from driving on-site to manually watching through hours of video. Given the inefficiencies of the process, Ledoux sought cloud-based alternatives that could effectively streamline and reduce incident resolution time.
"I came into home healthcare with a software company background, and saw an opportunity to make the organization more efficient by moving from pencil-and-paper to a cloud-native platform. By that statement I mean we literally had myriad business critical processes that started and ended on paper just a few years ago."
Why Verkada?
"To say that pulling footage is 50 times faster would be a conservative estimate. I can securely access cameras on my tablet or phone from anywhere, and have secure credentials at the front end with Okta integration. At a glance, I can quickly see where the activity occurred on a timeline, and apply search parameters like 'a man wearing a blue shirt' to immediately find what I need."
Ledoux has remote access to cameras through Command, Verkada's video management platform, which he can log into through the mobile app or any web-based browser. He has integrated Verkada with Okta Single Sign-On (SSO) and Multifactor Authentication (MFA) to ensure secure user management, access, and permissions. With hybrid cloud storage, video footage is retained onboard the camera for up to 365 days and to unlimited cloud-based archiving hosted by Amazon Web Services (AWS). Instead of watching through hours of footage, he can apply search filters for people, clothing color, vehicles, and motion to find incidents in minutes.
SSO Integration and Full Audit Logs
"Two of my requirements were Single Sign-On capability and an uneditable audit trail: Verkada integrates with Okta, and provides us with full audit logs so we can look back on user actions and ensure proper management of video content."
Ledoux has set up Okta SSO and MFA with Verkada, so users can securely log into the Command platform with the same credentials they use for other company tools. Not only has he enabled smoother workflows for the end user, but he has also enhanced security by reducing the number of attack surfaces to one set of credentials per user. For Ledoux and the IT team, it allows for faster scaling, better insight into application access, and reduced helpdesk tickets and IT costs. With Audit Logs, Ledoux has a record of all actions done to each camera, either by the system (such as a firmware upgrade) or by the user (sharing an archived clip). All cameras have their own fully verifiable audit trails, which has automated compliance documentation for digital evidence management.
4K Video and Motion Notifications
"The system has proven itself to be more than just a security tool, as we have streamlined processes that previously required us to be onsite. For example, we often use the 4K cameras to manage and read labels in the inventory closet."
Ledoux uses the CM61 4K camera model to secure medical supplies across facilities. With 4K video resolution and optical zoom, he and his team can catch fine granular details and remotely read labels to manage inventory. If tampering or unusual activity occurs within a predesignated area, they receive an instant notification via email or SMS message.
Intuitive User Platform with Custom Permissions
"Our HR and administrative teams have tiered, role-based access levels. They use the cameras to monitor crowd density, and have proactive alerts enabled to prevent overcrowding. The system UI is so intuitive that no onboarding was needed."
Human resources and administrative teams are the primary users of Verkada, and have varying access permissions depending on their role. Designed with the end user in mind, the Command platform is easy to navigate and required no training from Ledoux's team. "It's a complete 180 from our old system, which was so confusing that only a handful of people really knew how to use it (or even wanted to). Most team members would generally contact my IT team whenever there was any footage that had to be reviewed or retrieved."
With Verkada's People Analytics, proactive notifications have been enabled to detect both crowding and People of Interest. When more than a certain number of people are detected in frame, members of the HR team will receive an alert. Likewise, if a Person of Interest appears onsite, another alert is generated. With Verkada, Ledoux has empowered end users with a simple and effective way to monitor occupancy in real-time, while enhancing security across the organization.
Looking Ahead: New Headquarters and Expansion
"Our new headquarters is nearly complete, and we are planning to deploy a number of additional cameras to secure that facility as well. The beauty of Verkada is how scalable and easy it is to get started - for example, the brilliance of simply scanning a QR code to add the hardware."
Ledoux now has a security system that can scale with Nizhoni Health as the organization grows. He has shortened incident resolution time from hours to minutes, and eliminated the need to travel between facilities in order to retrieve footage. He has empowered team members to independently use the system and secure their respective sites, and plans to expand his deployment to additional locations.
To try Verkada at your organization, request a free trial or attend our weekly webinar.