Salvation Army
How a Non-Profit Organization Reduced Incident Response Time with a Modern Surveillance System
Isaac Samuel, IT Manager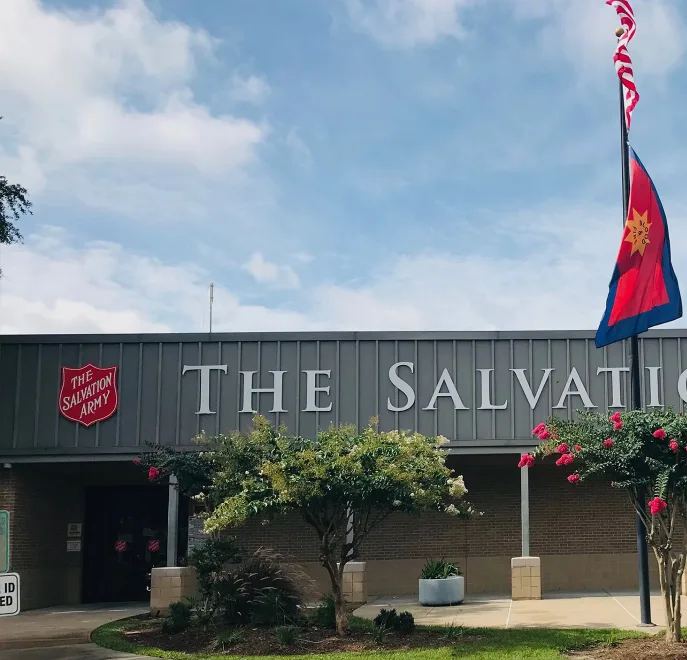 10 Min.

Install/Camera

Zero

NVR/DVRs

10 Year

Product Warranty
## **Background**
The Salvation Army is an international non-profit organization with 7,546 centres across the United States. Their mission is to build local programmes designed to offer immediate relief, short-term care, and long-term growth in the areas that will best benefit the community.
To ensure the safety of The Salvation Army facilities in the Houston Area, Isaac Samuel, IT Manager, shares his experience evaluating, implementing and managing a new video security system.
Challenges
"From the standpoint of an organization, IT is the solution. But when they come to (my team), we can't effectively help if the equipment in place is cumbersome to work with."
Isaac, who has been with the Salvation Army since 2002, is responsible for overseeing the IT Department and building infrastructure that scales across locations. With expansion of 4 to 19 facilities, physical security and surveillance monitoring became a growing priority for administrators. It also became increasingly clear that the legacy DVR systems in place were depleting locations of bandwidth resources and ineffective at incident resolution.
Finding Footage
Finding footage was a tedious and mundane task for Isaac and his team. Unlike banks or casinos, where 24/7 monitoring is critical to the business, security monitoring occurred primarily during business hours. During off hours, common incidents such as vandalism or loitering, was discovered only upon reviewing footage the following morning.
"We didn't know when something might have happened, so my team would spend hours playing the footage back, trying to determine the exact time of an incident. Sometimes the quality wasn't great, so we couldn't tell who the person was. Sometimes, the cameras weren't even pointed in the right direction," Isaac Samuel recalled about challenges he faced with a DVR camera system. _ _
"There were many reasons as to why video footage was hard to get and ultimately, unusable."
Sharing Footage
After obtaining footage of incidents, sharing archived clips or live feeds with local authorities and insurance companies was an equally difficult task. Whether issues arose with granting accessibility to recordings on the DVR, or converting archived videos into a readable format, there was a clear inefficiency that got in the way of responding to incidents quickly.
Bandwidth Consumption
With an old DVR camera system running on coaxial cables, bandwidth consumption was an evident concern. Not only did streaming footage take up a significant amount of time, it also took up bandwidth that slowed down the entire network. At a particular location with 30 analog cameras, it became too costly to provide the appropriate amount of bandwidth resources for all facility operations to operate smoothly.
Why Verkada?
"The reason we chose Verkada was because of how easy it is to use. You don't have to be an IT Guru to understand how it works."
With Verkada's hybrid-cloud surveillance solution, Isaac and his team are able to act quickly in response to situations. With computer vision-backed software and cameras than run on 20kbps , getting to the data that matters is simple and efficient, and doesn't bottleneck other areas of the business.
Simple to Install & Use
"It takes minutes to find and share footage with Verkada. You can send video clips or a live feed via SMS or a link… to view on a laptop, phone, or tablet."
Installing Verkada's plug-and-play cameras takes minutes, and granting users access to Command, Verkada's centralized management platform, takes seconds. Whether the team is on the go or in the office, authorized users can quickly log into Command on desktop, iOS, or Android, and pull up live feeds or history logs of different locations. "The ability to zoom in to see what is going on– without quality being compromised– is really incredible," Isaac shares.
Proactive Safety with Smart Software
With heatmaps , people- and car-detection and live SMS alerts, Verkada's smart system provides valuable insights that helps organizations proactively manage physical safety, without having to actively monitor facilities at all times.
"I receive SMS alerts when there is motion detected in a specific area, after a certain time. This makes it easy for me to know what's going on or if there's unusual activity that I need to be aware of."
24/7, Technical Support
With every purchasing decision, there is due diligence required in comparing solutions and product offerings. With this transition from the DVR to a hybrid-cloud solution, Isaac shares his experience working with Verkada's US-based specialists who reviewed floor plans, total cost of ownership and evaluated cameras options before his decision to purchase.
"It was very clear that Verkada wanted me to achieve long-term success… from my first conversation, through the buying and installation process, it was very easy for me to get the answers I needed."
What's Next?
With The Greater Houston area being one of the three Salvation Army branches that Verkada has partnered with across the United States, Isaac hopes to continue bringing in additional Verkada cameras to all new locations in his Command.
—
_If you're interested in learning more about Verkada's hybrid-cloud security cameras, request a 15-min. demo today. _