Susquehanna Community Bank
Susquehanna Community Bank
Bill Weber, Information Security Officer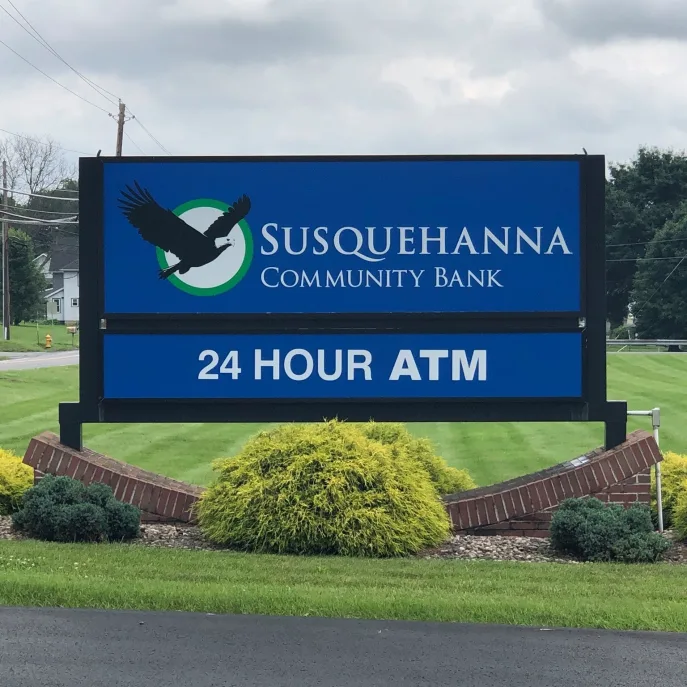 50%

More Detail than 1080p HD Cameras

120

Days of In-Unit Storage

15 Min.

Installation Time per Camera
"In this environment, it's very unusual for us to try something and have it work—the first time and every time. Verkada provides the security and simplicity that we need."
Bill Weber, Information Security Officer, Susquehanna Community Bank
Background
As one of Pennsylvania's top financial institutions, Susquehanna Community Bank delivers exceptional service tailored to the individual business and personal needs of its customers; including commercial, agriculture, mortgages and treasury management solutions. Headquartered in West Milton, Pennsylvania, the company is focused on delivering personalized, relationship-based banking to its customers. The bank has six, full-service branches—all dedicated to serving consumers and businesses, small and large.
Susquehanna Community Bank has been expanding its footprint by remodeling and building new branches. Information Security Officer, Bill Weber, saw this as an opportunity to also improve the the bank's security camera system.
Challenges
With three legacy video solutions across six branches, each with separate designs and logons, the bank was struggling with both administration and maintenance. There was no centralized way to consolidate the camera feeds or information, and monitoring multiple systems proved to be problematic.
"The more we're growing, the more security issues (with parking lots and dead spots) we're experiencing."
In addition to systematic difficulties, the cameras that were part of the bank's legacy system didn't provide the image quality needed to ensure a clear view of the locations in which they were installed. These critical gaps in functionality were putting the bank at significant risk.  
That's why Bill Weber, Information Security Officer of Susquehanna Community Bank, sought out a security camera system that could meet the varying needs of each bank location, and ultimately reduce the overhead of managing surveillance across multiple locations. 
Why Verkada?
After reviewing some initial information, Bill thought that Verkada's security camera system—built on a software stack that supports the all-in-one cameras—could be an effective solution for the problems they were experiencing.
Shortly after, his team began to evaluate Verkada as a net-new vendors, as the rules and regulations that govern the financial services industry require a great deal of due diligence. The rigorous process involves a SSAE 16 audit, verification of financials and assessment via a risk-based management system.
Once Verkada was successfully vetted, the team began exploring a variety of strategic initiatives and the security improvements a hybrid cloud video surveillance solution would enable them to make.
The Results
Verkada's modern security camera system combines secure, end-to-end, encrypted hybrid cloud system architecture with an intelligent, centralized, remote-access software platform. It has provided Bill and his team at Susquehanna Community Bank with an intuitive security solution.
Simple to Setup and Easy to Use
"We now have a much higher level of confidence. If there is an incident, and my team needs to forward information to law enforcement, they can easily capture and transfer the footage."
Because Verkada systems use the latest security standards, without requiring technical configuration or maintenance, setting up cameras in the first location took only 15 minutes. Bill says, "We plugged one of the cameras into an existing network cable (it was a long cable), took it outside and held the camera on the drive up. Then, we registered it. I've been around for a lot of years, so I'm inherently skeptical. But, it really was that easy."
Command, Verkada's easy-to-use software, enables Bill and his team to conveniently locate footage by searching for clips by date and time. In addition to the search-based process of locating footage, the time-lapse functionality allows clips to be scrolled over quickly, providing the ability to quickly respond to real-life situations.
Better Cameras, Improved Image Quality
Verkada's enterprise-grade cameras record at 3 megapixels, providing over 50% more detail than 1080p full HD—a major improvement over the bank's legacy cameras. Additionally, by eliminating DVR/NVRs, VPNs and port forwarding, Verkada helps simplify and strengthen critical security infrastructure across different locations. Susquehanna Community Bank was able to deploy a multi-site solution, without the need for complex configuration and outdated equipment. The cameras send motion-triggered video metadata to the cloud and footage is automatically encrypted and stored, both on the cameras themselves (with up to 120 days of retained footage in unit) and on cloud servers.
Centralized Administration and Management
A key requirement for Susquehanna Community Bank was the ability to administer and manage all of their cameras, across multiple branches, from anywhere. Verkada's centralized platform was an ideal fit because it provides this consolidated functionality and is scalable to any number of locations.
"When we evaluated Verkada's solution against our existing system, there was no comparison."
Bill and his team can now access their Verkada account information, adjust user permissions, search for cameras by name or location, view the status of any of their cameras, find and export video footage, share links to a live camera feed and more—all from a laptop, smartphone or tablet. Additionally, they can see video analytics on activity and camera performance at any time.
What's Next
Looking forward, Bill and his team have plans to provide more employees (such as branch staff) with access to the Verkada system—empowering them with security features that could help during instances involving physical security threats.
As Susquehanna Community Bank continues to expand with renovations and new locations, Bill is confident that he has found a solution that will adapt to and scale with their progressive growth. When asked what he might say to others considering Verkada's security system, he concludes, "I would tell them to give it a try. Once you do, you'll see the benefits."