The London Clinic
How an Independent Hospital Group Manages Patient & Staff Safety with Verkada
Lee Humphries, General Manager of Security Operations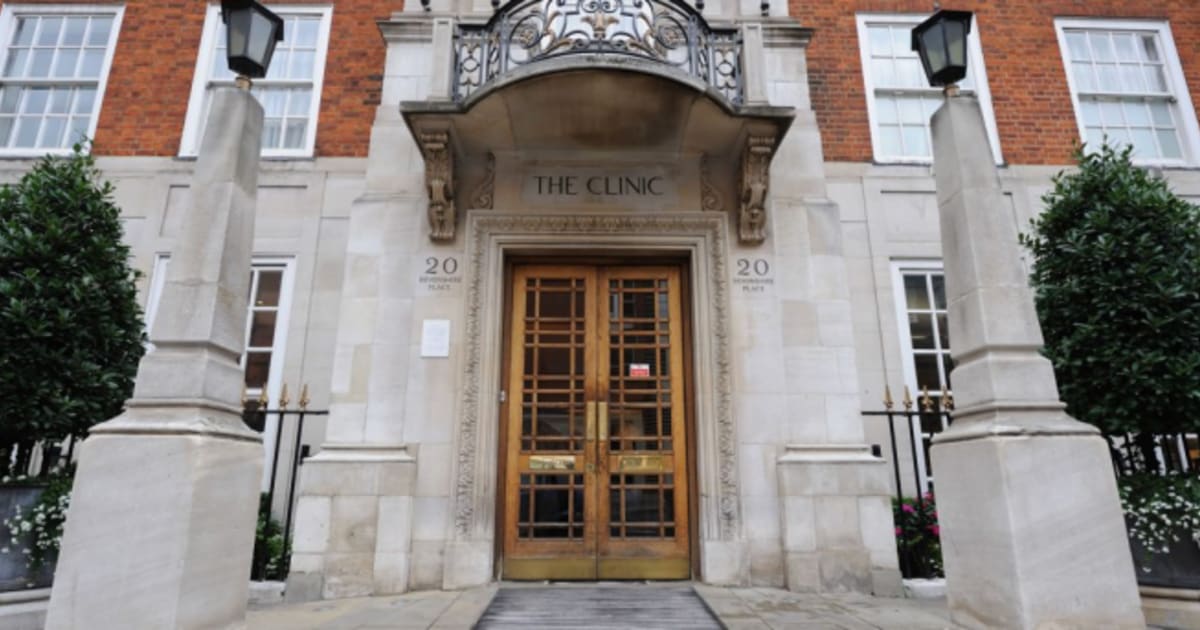 Since 1932, The London Clinic, one of the UK's largest independent charitable hospitals, has provided personalised healthcare with a breadth of surgical and medical expertise. With numerous clinical and non-clinical premises, The London Clinic staffs 1,300 healthcare professionals and partners with 700 consultant surgeons and physicians.
After five years of managing physical safety across facilities, Lee Humphries, General Manager of Security Operations, decided it was time to upgrade the existing CCTV system. After witnessing rapid advancements occur across the consumer security space, Lee Humphries started to evaluate commercial CCTV solutions that'd provide similar levels of surveillance, intuitiveness, and convenience.
The Challenge
"Not only were the old CCTV systems hard to use, but the maintenance was also incredibly expensive. I had six DVRs that needed to be replaced and each ranged from 6-8K. It was a massive payout for that hardware."
With nearly 400 cameras across all estates to ensure watertight safety and security at The London Clinic, Lee Humphries started evaluating cloud-based solutions that'd offset the cost of hardware and be quick to install without disrupting daily operations.
Why Verkada?
"I went to a security show in Earl's Court and saw a big banner that read, 'No DVRs, no NVRs.' That immediately piqued my interest. Anything that'd remove that cost, while maintaining the highest levels of patient and staff security, was something I wanted to learn about."
After getting a demo of Command at a regional security event, Lee Humphries was eager to move forward with a trial. "Most things that seem too good to be true usually are. I needed to test Verkada out for myself."
COVID-19 Response Feature Set
"We do our utmost to support our local community. COVID-19 has brought on a number of new challenges. Verkada's technology has helped us in a number of ways to keep patients and staff safe at all times."
In light of the COVID-19 outbreak, the team at Verkada quickly pivoted the product strategy to build features that'd help healthcare professionals mitigate risks in medical settings. With powerful new capabilities like Motion Plotting, Crowd Notifications, and contact tracing with Face Search, the team at The London Clinic can quickly isolate footage of affected patients to prevent the spread of contact with other individuals.
"Seeing the team build new features in response to current events is incredibly impressive; it's a great example of adaptive technology."
Remote Access for Easy Incident Resolution
"What I hoped I'd get with a cloud-based CCTV solution is that same experience and peace of mind I get with my home doorbell system. I log into an app and instantly see what's happening. Verkada offered that same ease of accessibility; no configurations required, all I had to do was download the Verkada app."
Shortly after deploying Verkada's hybrid cloud cameras, Lee Humphries received a call at 12 AM concerning a potential incident at a facility. The on-site staff was following protocol and attending the situation to hand. As Lee Humphries was therefore unable to connect with them directly, he instead pulled up the notification feed on his phone. In seconds, he saw what was going on and confirmed that the team had it under control.
"I was sitting in bed, at midnight on my phone, watching the event unfold. I was able to scroll back to see the full story and gather context of what led up to the event. Thanks to the professionalism of on-site staff everything was okay, but had I not had Verkada, I would've rushed out of bed and immediately driven on-site to make sure everything was handled. This was an eye-opening experience for me. It's clear in an emergency situation that remote monitoring is critical to the well-being of any organisation."
A Powerful Resource for the Security Team
"If you have dedicated security teams, Verkada's technology will help them keep a better eye on buildings. It's far more effective than hiring additional guards, because oftentimes they aren't notified of an incident until far after it has occurred."
As soon as cameras were installed, Lee Humphries shared access to Verkada's management platform with authorized security officers. The ability to cluster cameras by sites and share permissions with subgroups has enabled him to share access in a secure and straightforward way. Additionally, user seats come at no additional cost, so Lee Humphries has leveraged the resource to support numerous teams in their efforts to patrol security and provide exceptional patient care.
"The best part is that no onboarding was required. I sent out invitations, and the team knew what to do with it. Response from the team has been incredibly positive."
What's Next?
"The more I use Verkada, the more ways I find to become even more successful with the technology. I'd recommend it to anyone who manages multiple buildings."
The first rollout of Verkada included the successful replacement of 75 cameras across numerous locations. The team has been impressed with the speed at which Lee Humphries has been able to install the devices, giving him additional leverage to continue CCTV upgrades across other sites.
If you're interested in learning more about Verkada, join our Introduction to Hybrid Cloud Security webinar and see it in action.