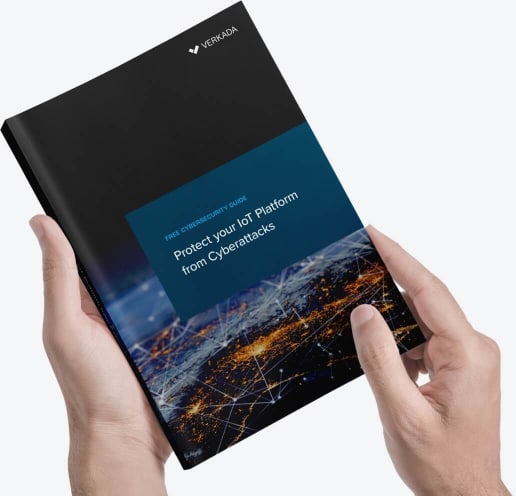 Free Cybersecurity Guide
Protecting Your IoT Platform from Cyberattacks
Internet of Things (IoT) devices are one of the most popular targets for criminals looking to infect an individual or business because they're often an insecure gateway to the rest of the network.
In fact, 45% of potential buyers cited security concerns as the major obstacle in deploying an IoT solution. The consequences for compromising sensitive data are costly, and are only becoming moreso.
In this guide, learn about the most common cyberattacks and easy ways to safeguard your network against them.
Click for Preview
Request eBook
Tell us a little more about yourself.