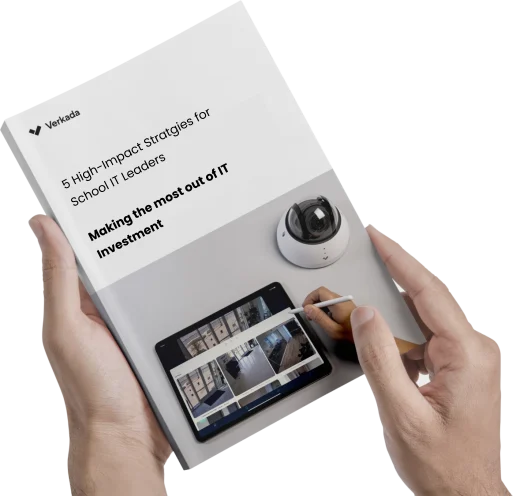 High Impact Strategies Guide
Strategies for School IT Leaders
School leaders need to maximize the impact they can generate with the resources, time and people they have.
Often, school leaders are constrained by limited budgets, small IT teams and a larger and growing bases of users.
Despite these challenges, many IT leaders in the education space are deploying high–impact strategies to ensure that they can create maximum impact and keep their schools safe and healthy. This eBook guide will provide 5 high-impact strategies for IT leaders to leverage as they work to keep schools safe and healthy. By looking at case studies and successful deployments of Verkada's integrated security system, this white paper identifies the trends and capabilities that leaders are using to drive change today.
Click for Preview
Request eBook
Tell us a little more about yourself.