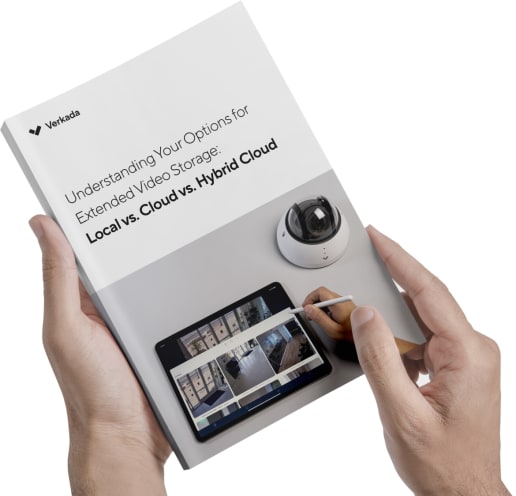 Free Video Storage Guide
Understanding Your Options for Extended Video Storage
Video cameras come in many shapes and formats, but one common factor that unites them all is the amount of data they record and transmit. There are multiple means of storing and accessing this data, both locally on–premises and remotely in the cloud. 
Many industry leaders are forced to make cost and quality trade–offs when it comes to maximizing storage capacity on their cloud or local video recorders. Verkada's hybrid cloud storage model eliminates many of these limitations, allowing users to maintain the complete coverage that they need.
In this eBook, we'll explore the strengths and weaknesses of on–premise and cloud video storage, as well as how Verkada's hybrid approach combines the benefits of both for a predictable and consistent price.
Click for Preview
Request eBook
Tell us a little more about yourself.