Muster & Roll Call Reporting
Generate real-time muster reports in any emergency scenario.
Know when everyone is safe in an emergency. Period.
Verkada muster reports allow you to obtain a report listing all the users currently within an area. Use muster reports to see who is safe and who is missing in the event of an emergency.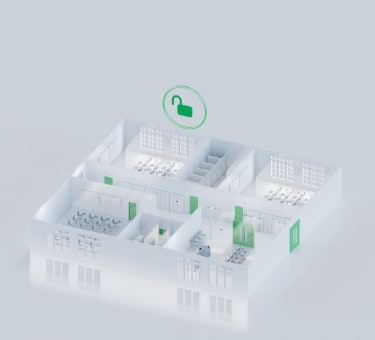 Save time and respond faster
Trigger emergency response plans and muster reports in one tap from web or mobile in Verkada Command.

Share muster reports with key personal and stakeholders instantly to take immediate action.

Have a single source of truth for roll call status to ensure everyone responds and is up to speed, always.
Frequently Asked Questions
Learn More About Mustering Capabilities
Learn More

See how you can deploy Verkada's smart physical security system to improve emergency response.

Read How

See how a US college uses cloud-based access control to reinforce campus safety.

Dig Deeper

Learn how to configure and set up Verkada's easy-to-deploy hardware and software system.
Try Verkada For Free
30-day trial includes camera and full access to management platform.
Start a Free Trial