Verkada For Industrial Safety
Seamless Security for Manufacturing and Logistics
Protect property, ensure quality control and maximize operational efficiency with Verkada's integrated security platform.
Seamless Security for Manufacturing and Logistics
Protect property, ensure quality control and maximize operational efficiency with Verkada's integrated security platform.
Industrial Safety Features
Live Link Sharing (SMS)

Person of Interest Alerts

After Hour Alerts

Unlimited Video Archiving

Privacy Screens
Monitor Warehouse Activity in Real-Time
Find, save and share footage from any device with Verkada's top-rated mobile app. For emergency situations and investigations, quickly share live camera feeds via SMS or link with first responders.

4.7
Google Play Store

4.8
Apple App Store

4.7
Google Play Store

4.8
Apple App Store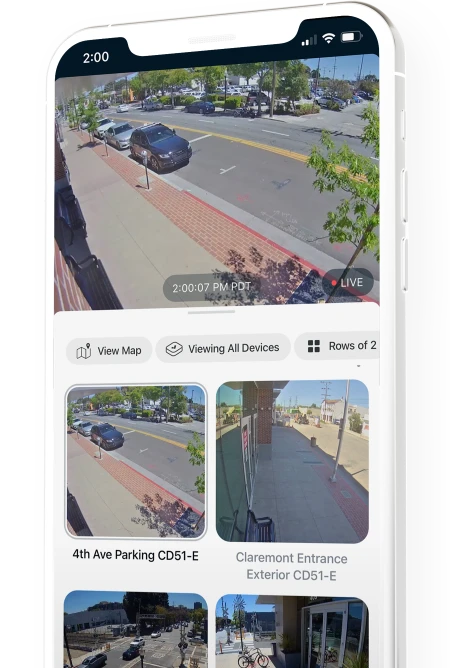 The New Standard for Industrial Security
01

Simple to Install, Use, and Maintain

Plug-and-play design brings devices online in minutes without configurations
Securely access devices across your organization from any browser or device
Reduce maintenance overhead with automatic security and software updates

02

Infinitely Scalable

No on-prem solutions such as NVRs and servers to manage
Centralize device management across all sites on one cloud-managed platform
Unlimited cloud archiving makes it simple to store and organize critical footage

03

Secure By Default

End-to-end encryption that only accepts authorized, inbound connections
Audit logs provide visibility into usage of systems for compliance and internal control
Role-based access gives admins the ability to configure levels of user permissions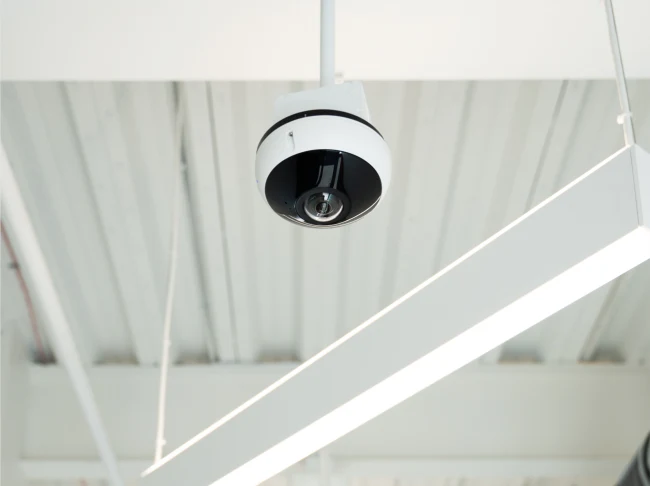 01

IT & Security Teams

Centralize the management of physical security from the factory to corporate.

02

Factory & Plant Managers

Remotely monitor facilities to enhance productivity and safety.

03

Administrative Professionals

Promote worker safety while helping meet compliance.
Benefits of Security Technology for Industrial Safety
Track Inventory Loss

Video security and access control are effective physical security solutions for inventory management and theft prevention.

With Verkada's advanced physical security solution, leverage edge-based analytics to pinpoint when an incident or theft occurred. Teams can search based on motion, clothing colour and even a face—bringing speed and efficiency to investigations.

With just a few clicks, quickly share the footage with appropriate authorities to understand the circumstance and respond appropriately to the situation.

Gain Building Insights

Protect your buildings, employees and assets with a physical security solution that surfaces valuable information pertaining to your space and provides actionable insights.

Verkada offers powerful features like heatmaps and people counting that assess traffic within the factory floor and identify ways to increase safety and employee efficiency.

With activity-based analytics and computer vision technology, it's simple to gain insights and improve operational effciency across your business.

Deter Potential Threats

Protect your business from disgrunteld employees, vandalism and theft with proactive physical security.

In real-time, receive alerts for activity that may indicate unusual behavior. From there, quickly share live footage and archived events with first responders.

Additionally, placing security cameras in high-traffic areas and unmonitored spaces helps to deter threats and reveal blindspots to reduce issues and crimes from happening.