Verkada Credentials
End-to-end credential management in Verkada's cloud-based platform.
Take a modern, simplified approach to credential management
Integrated access control, user credentials, and physical security for an end-to-end approach.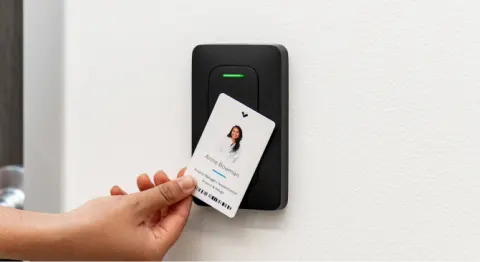 Versatile Credential Methods
Find the right fit for your organization with Verkada Cards, supported badge types and printing methods.
Verkada Pass App: Modern Bluetooth Credentials
Frequently Asked Questions
Try Verkada For Free
30-day trial includes camera and full access to management platform.
Start a Free Trial