Secure by Default
Verkada's solution is secure out of the box, featuring encryption in transit and at rest.
Introduction
Security was top of mind when designing Verkada. That's why we redesigned video security infrastructure, and built a system that's secure from the ground up.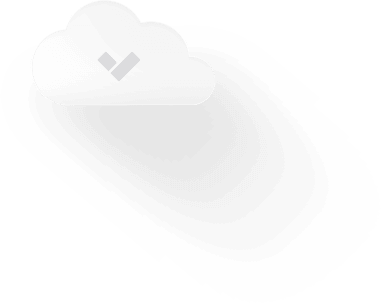 Hardware Security

30+ days of video securely encrypted on solid state storage

Network Security

Video feeds, thumbnails, firmware updates, and settings securely transmitted between cloud and device

Cloud Security

Archived videos, thumbnails, user history, audit logs securely stored in AWS

Application Security

2-factor authentication, RBAC, SAML / SSO integration provides secure access across platforms
Hardware Security
At Verkada, cybersecurity isn't a last minute addition. We build our devices secure from the very first step, starting with our design for the hardware and systems that store data on the devices themselves.
Trusted Manufacturers

Our device hardware is manufactured by trusted partners who adhere to the same stringent security policies that we do.

Durable Design

Torx Screws and IK10 rated impact protection mean that our cameras are some of the most durable and tamper-resistant on the market.

Tamper Detection

Proprietary Algorithms and a built-in accelerometer are specifically tuned to detect physical and occlusive sabotage.

Independent Assessment

Verkada device security is regularly assessed by independent, 3rd party security research firms.
Network Security
Network security is one of the most critical components for any cloud-connected infrastructure. At Verkada, we pull out all the stops to ensure that your data is protected as it's transmitted over the network.
Encryption in Transit

We encrypt all video data in transit to the cloud with AES-128. On top of that, we use TLS 1.2 and 1.3 to add an extra layer of security.

Encryption means any malicious interception (be it MITM or Eavesdropping) is not compromising.

Minimal Network Configuration

Verkada devices do not require any additional security measures to be employed on the network such as ACLs in order to restrict access. That's part of how we keep devices secure by default.

Cloud Managed

Because Verkada cameras are only managed in the cloud using outbound protocols, bad actors are unable to push malware directly onto our devices. Network latency is minimized using predictive algorithms that cache data intelligently.

No Port-Forwarding

Verkada cameras do not require port forwarding; a major vulnerability and headache of traditional NVR systems.
Cloud Security
Everything is hosted on Amazon's AWS, and Backblaze B2 servers, which feature the best data security and reliability in the world.
AWS Security Measures

Amazon has exceptional security protocols for their web services. Read more about Security, one of Amazon's five pillars of their Well-Architected Framework.

At-Rest Encryption

At rest, we encrypt all of your footage and other sensitive data using AES 256, one of the most cryptographically secure encryption algorithms currently used in industry.

Automatic Cloud Backup

Verkada cameras can automatically sync their local storage to the cloud. That means no matter what happens on-site, or even to the camera itself, your data will be safe and sound.

Local Data Residency

Certain regulations limit the storage of an organization's data to its country of origin. Verkada is proud to offer domestic footage retention for our customers in the United States, Canada, Australia, and the UK.
Application Security
Security starts with us, but extends to each user who logs into our software. Verkada gives you the tools you need to control who has access to your system, and what they do with that access.
Single Sign On

We partner with the most trusted Single Sign-On providers in the industry, including Okta, Onelogin, Google Business Apps and Azure Active Directory.

Multi-Factor Authentication

If you prefer not to use SSO, we also offer a robust Multi-Factor Authentication system, partnered with industry-leading MFA providers including: Duo, Lastpass, RSA, Google Authenticator.

Role Based Access Control

Easily customizable individual and group access settings allow you to thoughtfully assign access to only the right people.

Audit Logs

Comprehensive audit logs help reveal who has accessed your system, and any changes they have made.

Automatic Software Updates

Verkada devices are designed to apply firmware updates automatically during off hours (to keep bandwidth usage low). That means you'll never miss out when we roll out new features or critical security updates.

Regular Penetration Testing

We employ an independent security firm to continually run penetration tests on our systems. This is how we find and fix security exploits before they ever threaten our customers.

Vulnerability Disclosure Program

Verkada believes in responsible security research and disclosure of security vulnerabilities. Responsible disclosure helps us promote the continued security and privacy of Verkada customers, products, and services. Please report potential security and privacy vulnerabilities to us via our Vulnerability Disclosure Program.
Compliance & Security Regulations
Verkada devices are compliant against some of the strictest data handling and security standards in the world.
Try Verkada For Free
30-day trial includes camera and full access to management platform.
Start a Free Trial