Detect and Respond to Threats as They Happen
A modern alarm system with built-in professional monitoring to keep your people and property safe around the clock.
An Alarm System That Actually Works
Verkada Alarms lets you use any Verkada device to detect intruders on your property before they can do damage. Built-in professional monitoring helps screen out false alarms, and agents can take immediate action, from calling the police to talking down to the intruder.
How Verkada Alarms Works
Verkada Alarms helps to detect unusual activity, verify the threat, and respond immediately - even when you're not available.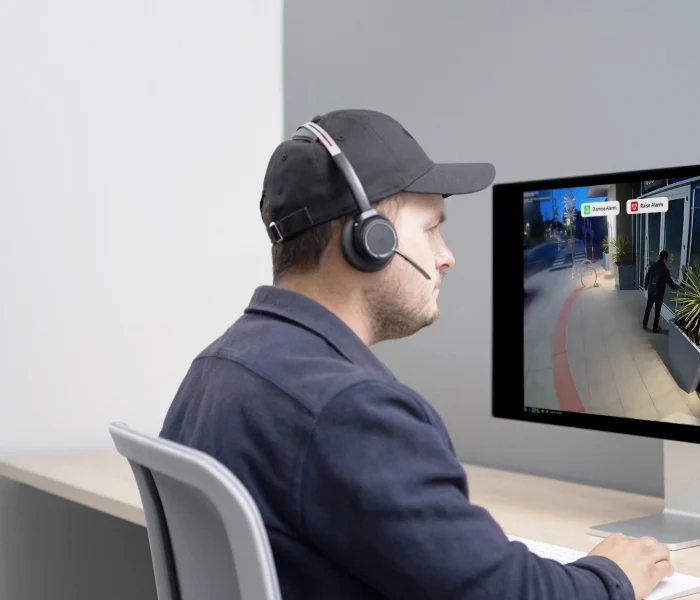 Professional Monitoring for 24/7 Peace of Mind
Professional monitoring is included with Verkada Alarms, giving you a team of trained agents to detect, verify, and respond to threats on your behalf. This creates a complete alarm system with no additional hardware, and can help reduce the number of in-person guards you need.
Turn cameras into an alarm system

Reduce in-person guards

Take action to stop intruders
Integrated Intrusion Detection
Wireless or wired intrusion sensors can provide additional protection against intruders. Monitoring agents can video-verify any event the sensors detect, and employees can manage the alarm system on-site or remotely.
Built-in video verification

Get priority police response

View and manage from anywhere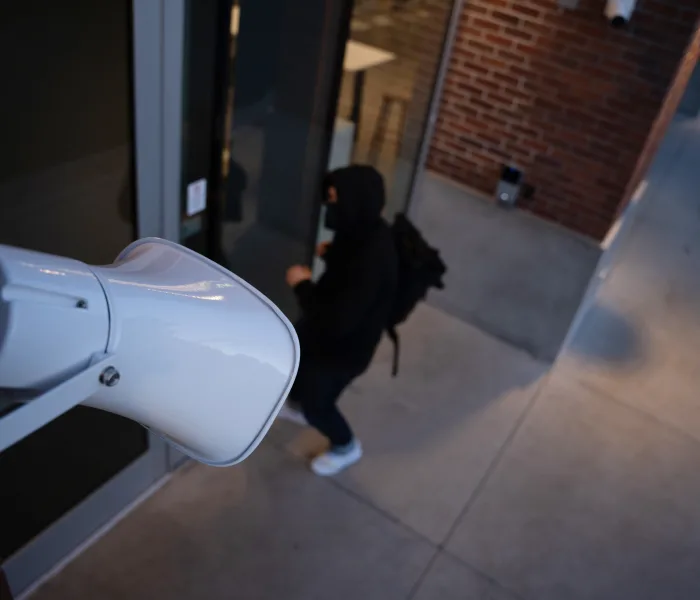 Effective Intrusion Deterrence
Verkada can help you scare off intruders before they do damage. Talk down to intruders through a powerful horn speaker, or let monitoring agents do it for you. You can also turn on sirens or strobe lights if an alarm is raised.

User or agent talk-down

Easy to configure
Compatible with third-party deterrence devices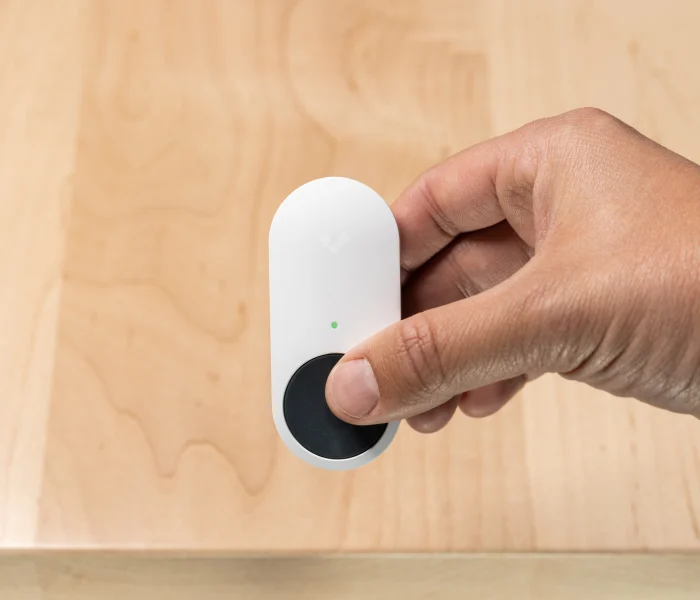 Customizable Panic Buttons
Give employees a way to call for help in an emergency. Choose what happens when a panic button is pressed, from notifying the police to triggering a lockdown. You can also instantly share nearby camera feeds with first responders so they can see exactly what's going on.
Choose the response

Instantly share camera feeds

Built for long range and battery life
Try Verkada Alarms Free
30-day trial includes a Verkada camera, 24/7 professional monitoring, optional alarm hardware, and full access to management platform.
Start a Free Trial